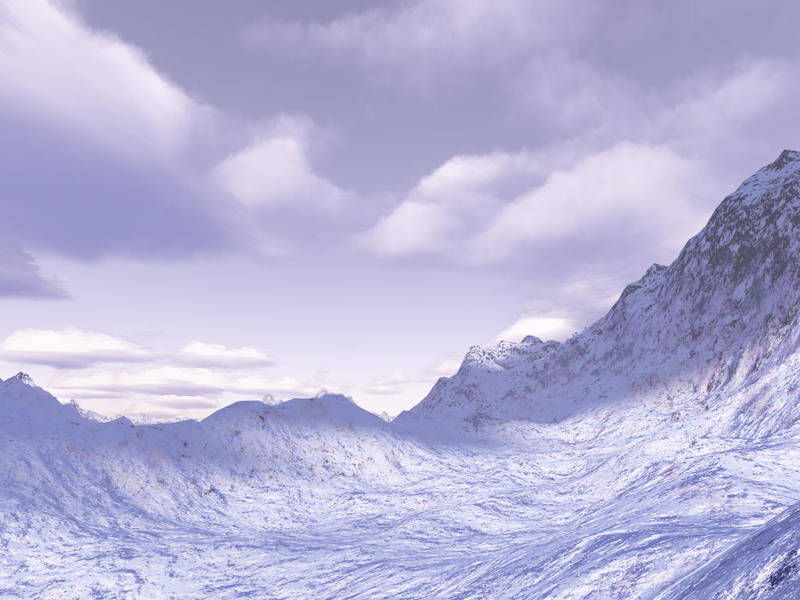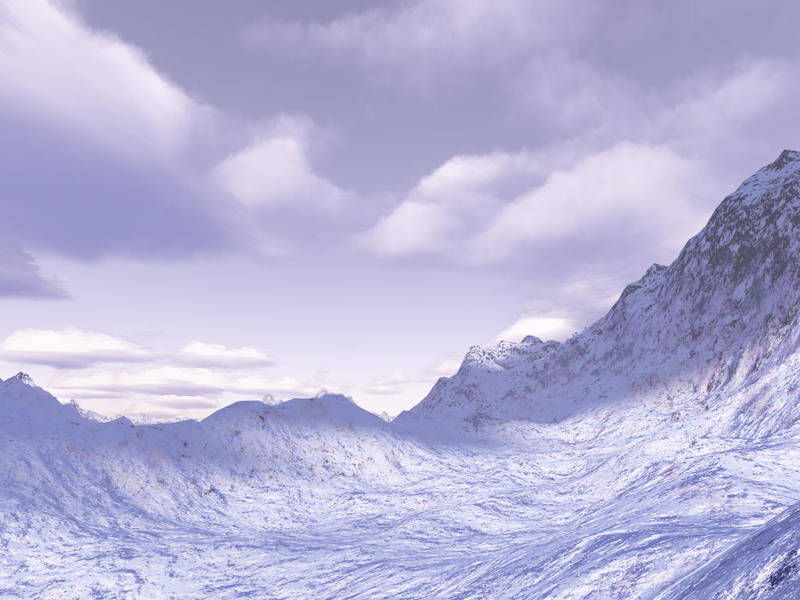 Still working with snow scenes in Terragen. Might just be a lot of these

For a dark version go here.
[link]

The view is really good here, as well as the snow cover...the soft shadows cast across the terrain add soo much more interest.
Reply

This one came out very nice, and I learned a lot doing it. Breathe wasn't quite as successful, kinda played with colors a little too much. (yellow sun + blue sky = greenish sky ugh!) And for some reason the atmosphere kept doing weird things. But then I think I had the sun to close to the edge of the picture, it seems to work better with the sun behind the camera.
Reply

ooooo, i love it!

instant

!
Reply

That's really good. Ive had terragen for awhile and kinda just now figured out what I'm doing. Wish I could do something like that though

Reply

Thank you.

Terragen is a great program, I'm just now beginning to really experiment with some of the settings. I finally bought it and that has opened a lot more possibilities. Like all things Art, you have to work with the medium a lot before you get good at it. I'm still a novice, but once in a while something really cool happens!
Reply

Reply

Thanks! You do a mean Terre yourself! Checked out your gallery... wild stuff, love it!
Reply

You're welcome, thanx for your appreciation
Reply

Just added you to my friends...my list of Terragen users is pretty short. Finding really good artists using this program is like finding gold! Of course my idea of "good" is those who do unusual things with the program. Though I've had the program a long time, I don't use it half enough. Been working with fractals for the last couple of years so poor Terr got neglected shamefully!
Reply

Beutiful snow coverd landscape. i wish i could see snow this year.... but i live too far south!!!!
Reply

Where do you live? Deep South, Florida or Southern Cal? I'll make a Terr just for you!

I'm assuming that you live on the east coast, as in CA and other SW states, a day's drive gets you to the Rockies. Of course if you don't have a car....

Glad you like my "Heartless", this terrain type seems to work well with Winter scenes. It's too extreme for sunny weather, but does well with more stark landscapes.
Reply

i live in central floridia, but my heart lives in places like west Virginia, and Montana.
Reply

You poor baby, the biggest bump in the landscape in Florida is a sand dune or a cypress knee! Even when FL get cooler its a soggy cool, not a nice crisp cold like in the mountains. Well some day you'll be out of school and can move somewhere you like!
Reply

Exactly! move very far north, where i have to wear heavy goose down jackets, and thick warm pants to traverse the snow to get to my mail box!

yeah it stinks in floridia when i want to be hiking in the woods in the mountains. floridia has always been too flat for me.
Reply

In our family FL has a rep as being a big old people's home!

My Dad wanted to retire there, but Mom didn't want to hang out with "Old Folks". It was kind of a family joke, but really there was nothing she could do to enjoy herself there. She didn't like to sit in the sun, (didn't like the color of her tan) she didn't play bridge or majongg and she hated air conditioning! They never made it out of Illinois, to live that is. Took several trips a year, until Dad started getting Alzheimers Disease. She did move to Kansas toward the end of her life, my brother calmly packed her up and moved her!
Now I've always lived in parts of the country that have 4 seasons, and hate cold! I can't even think about moving to a warm climate, too costly!
Reply

belive me four seasons are nice, here we have hot, slightly less hot, an then a day or two in a row of cold. and of course all of these days are very easily wet too! and yeah it is an old folks home! there are tons of old people here, sad thing is that alot of them are worse drivers then the teens cause thier starting to lose thier vision and such.
Reply

hey you are realy geting good with this !!
Reply

Thanks...I'm thinking of turning this into a print. Going to wait a while to see how good a response I get, so far there have been a fair number of downloads. That's a good sign.
Reply

Lovely terragen work. I love the snow... and the lighting... and the sky.
Reply

You don't love the ROCKS??!!

hehehe

Thanks!

Finally got around to working with some settings that I've been wanting to try for a while.
Reply