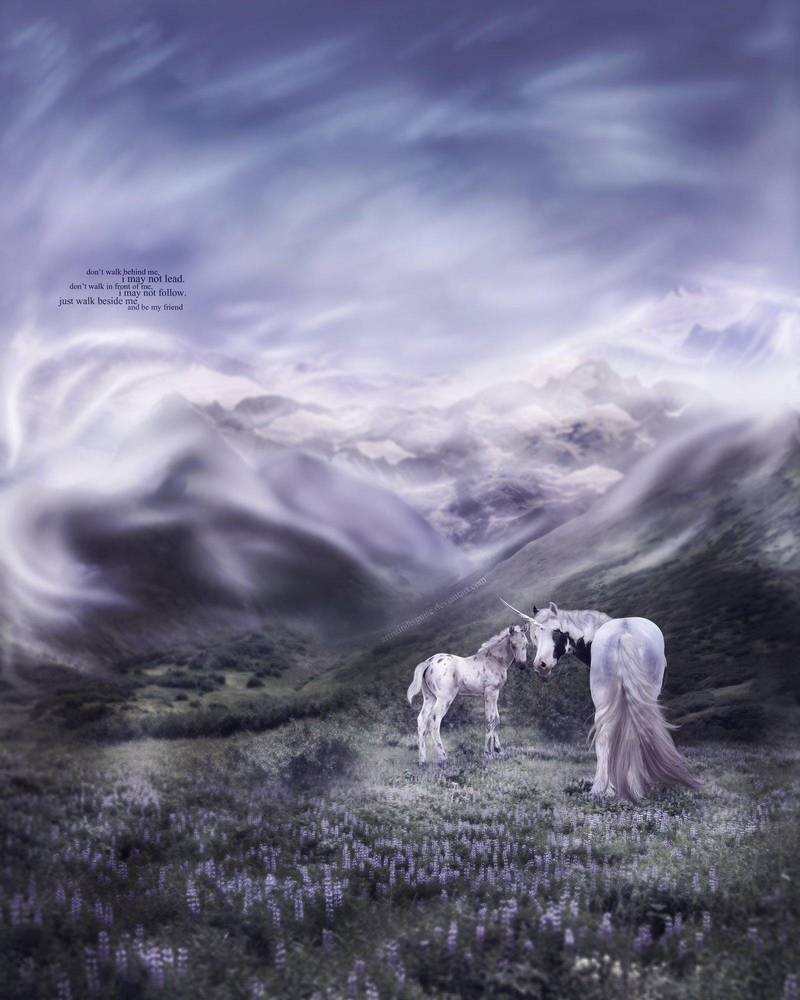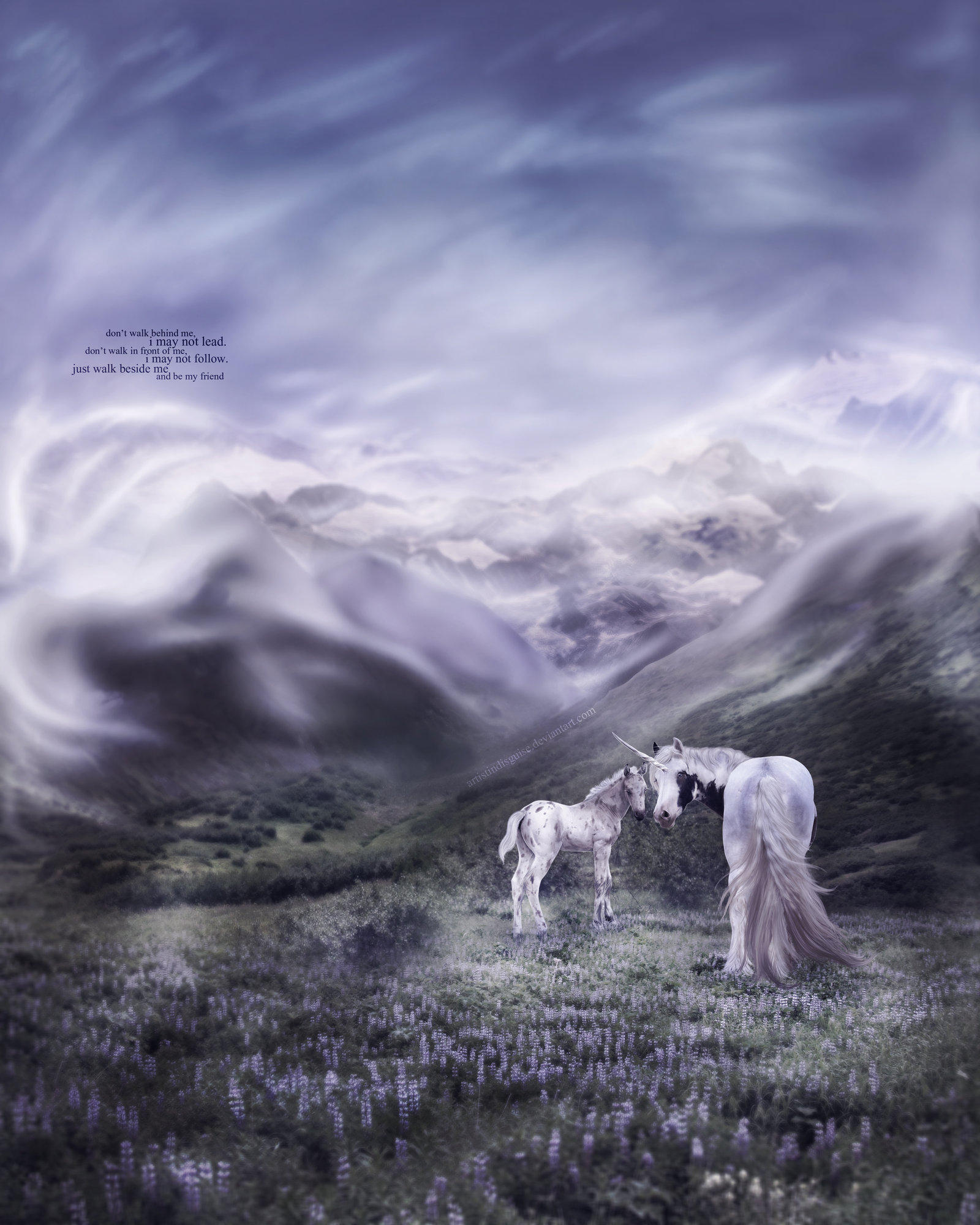 Watch
Don't walk behind me, I may not lead.
Don't walk in front of me, I may not follow.
Just walk beside me and be my friend.
-Albert Camus
So this is my character Balé and his new best friend over on Helovia! Her name is Nayati and she's just the most adorable thing ever.

They are so cute together. She's a tiny gal, and they are both really quiet. They compliment each other wonderfully.

So I actually like this! Certain aspects I'm really proud of and others not so much. I've discovered I really like painting clouds!
A goal that I've made for myself is to really challenge myself and push my limits. For this I've worked on background merging (something I didn't really do before.) I really tried to focus on that and I think I've done an okay job.

Stock:
Horses:
[link]
,
[link]
Background:
[link]
,
[link]
,
[link]
,
[link]
Other art of Balé: