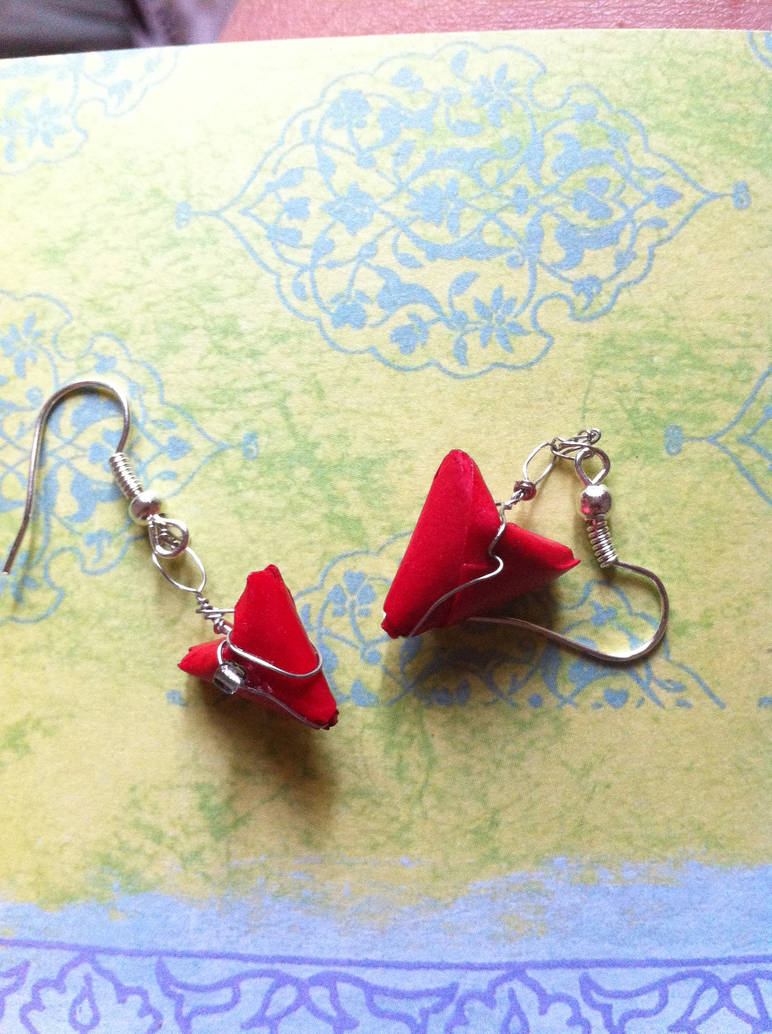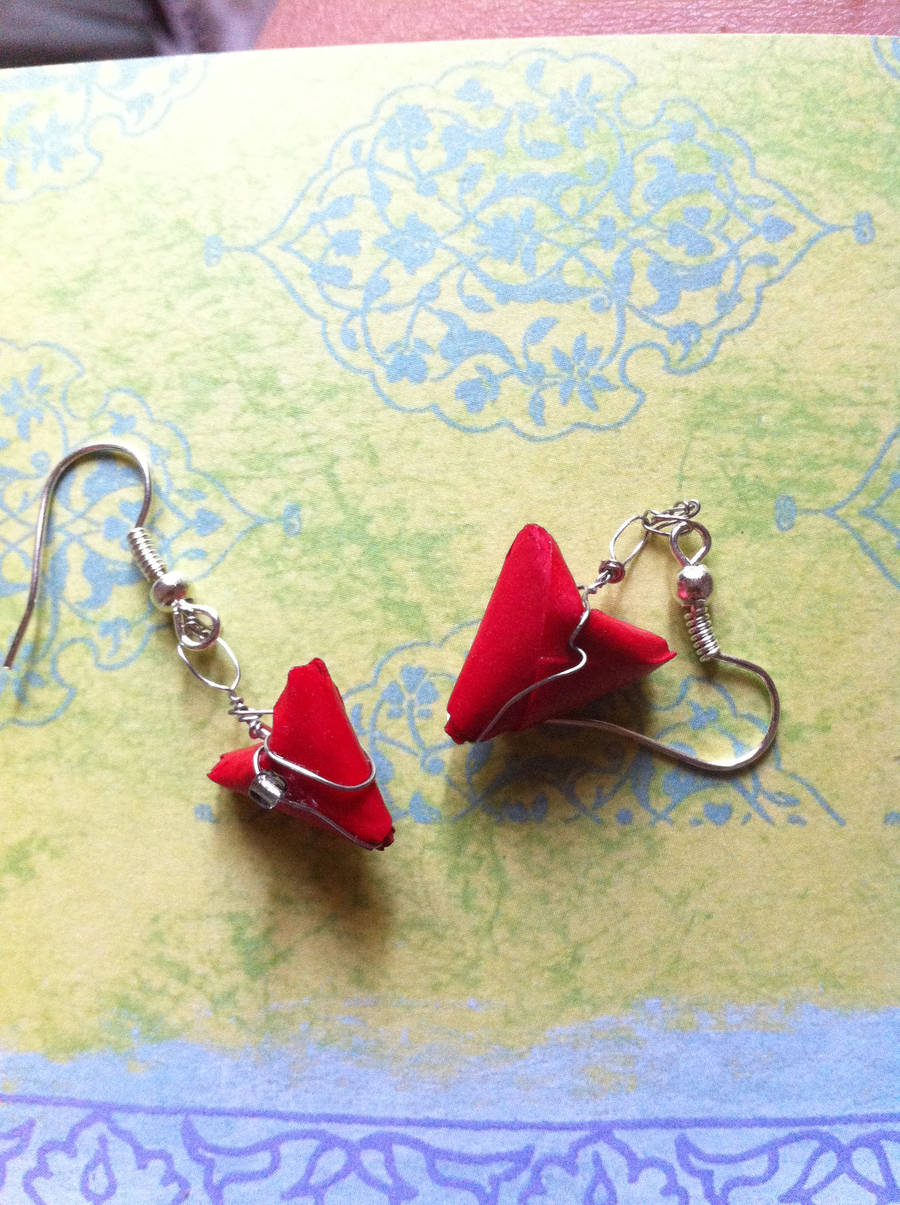 It's Valentine's Day soon~!

Inspired I made some 3D origami hearts. Intrigued, I tried making them into earrings. It was a little tricky wrapping the wire and sead bead. But in the end they dangled off the hook beautifully.
I sealed them, so they are quite sturdy, hard and waterproof.
Photographed against some pretty green paper I found, the hearts look like heart shaped roses popping out from the ground! It's so cute. I hope I get roses this year

You can buy this cute set at:
[link]