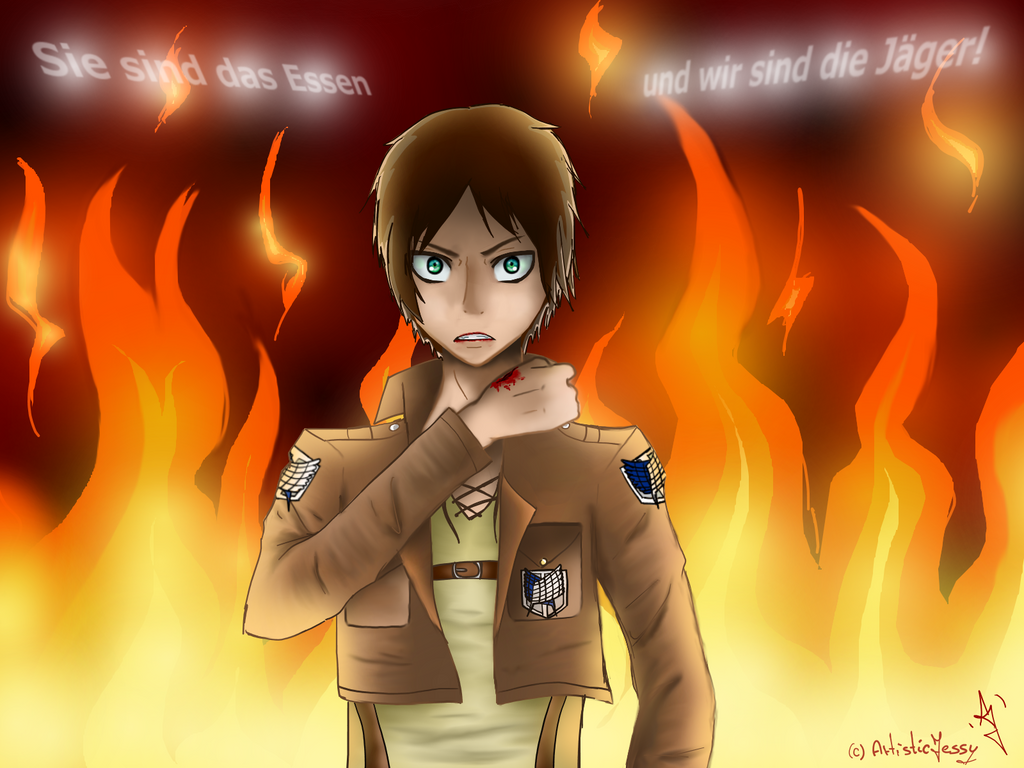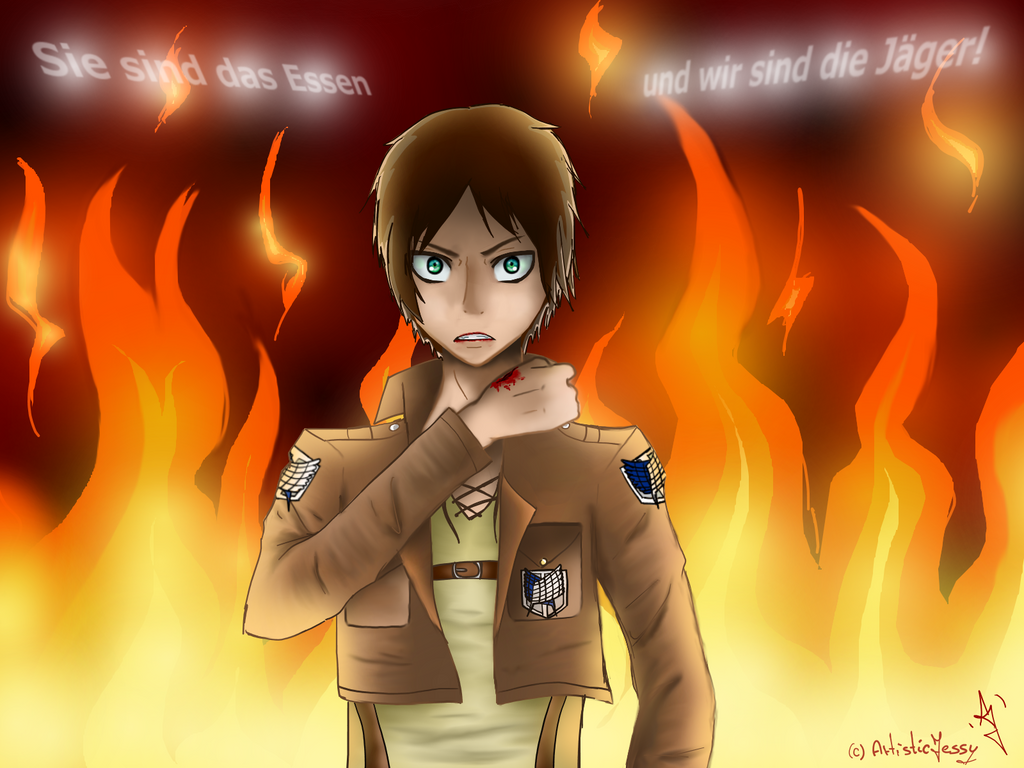 Hello everyone again!
It was such a long time since I uploaded my last picture, but now I came up with something big and special!
As you may know I am a Attack on Titan Fan and Cosplayer, so I decided to draw Eren today (even though my favourite is Levi).

You are free to use it as your PC Background, any other use must be asked and credited
Soft brushes..... Use 'em sparingly, don't cheap out on the shading with gradient fill or whatever it is you're doing here, actually paint it with hard brushes and opacity, blend where needed, try to eliminate the need for lines with your shading if it suits you.

Shading in art can make or break an image, here it broke it, the image here is completely flat say for a few areas, you should rework it, since the character is surrounded by fire you should think about jacking up the contrast, high contrast works well for what you're trying to do here essentially make the lights lighter and the darks darker, gives more of a presence you know?.

Now that text there.... if you're going to use arial of all fonts you should capitalize every letter, gives more of an impact, a demanding presence, a real authority, its something you want them to read right? well capitalize it and it'll capture some attention, and don't skew it that way, try something else, but not that I don't know what it is but I know it just doesn't feel right, too amateur.

Now what else? hmm, no I think you're good from there, you could use some work on cleaning up your linework and studying up on a bit of anatomy but that's about it, you could play with the pose more, maybe mess with depth of field, gotta play to the "camera" you know? listen, just take my advice if it suits you and do your thing, you'll eventually get good if you just keep trying.
The Artist thought this was FAIR
3 out of 4 deviants thought this was fair.