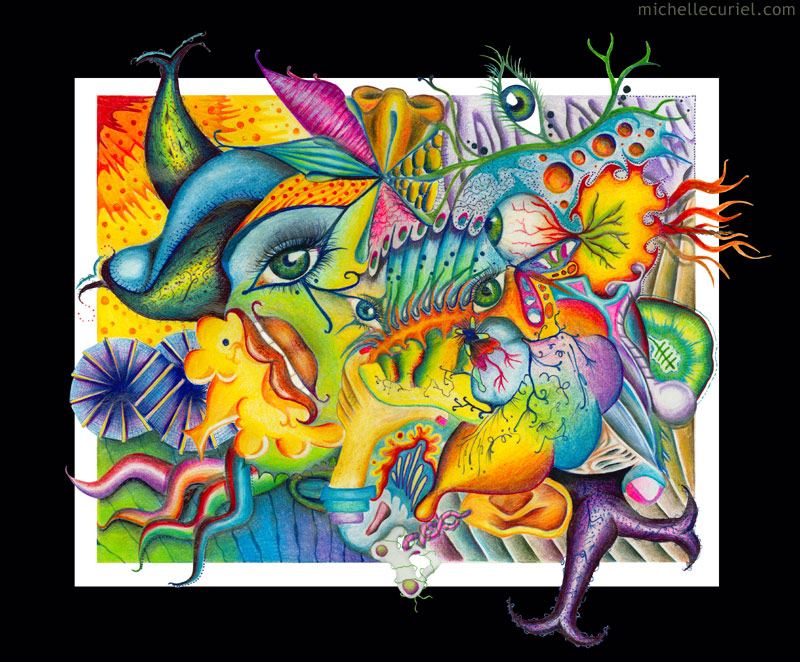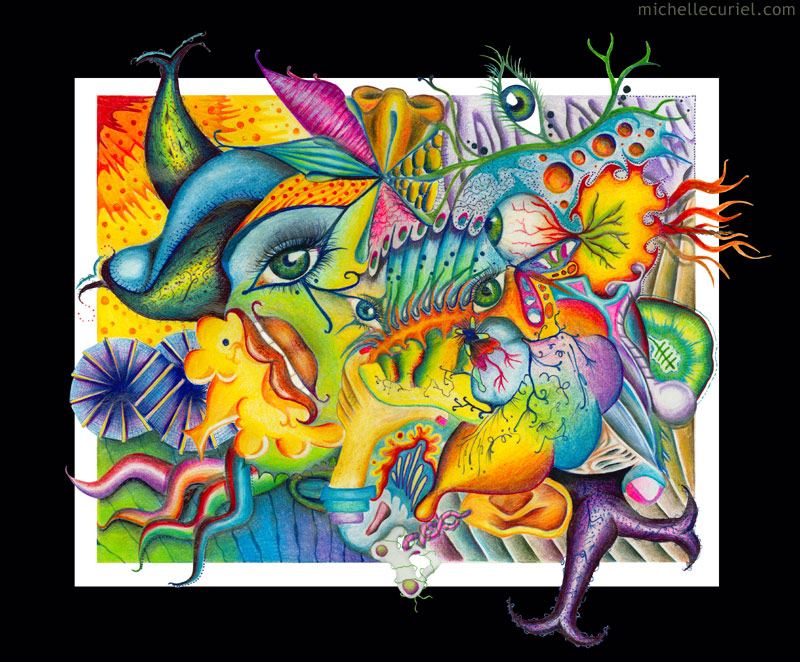 Watch
Please view in Full Mode
Media: Colored pencil, mechanical pencil, pen, markers on white bristol drawing paper
Time: about 10-15 hours
Size: 11x14
This is the first colored pencil/drawing that ive done in a few years. I did this piece as a practice run through to get myself back into the swing of drawing using color, pencils, etc. This is a free flowing piece as you can see

Can you find the five senses?

***UPDATE*** 08/10/2005
Thank you for taking a look at this piece, I am extremely grateful for the honor of having a Daily Deviation/Print of the day!
I have submitted 2 other pieces using this drawing. For "fifth dimension" click this
[link]
and for "Retrograde" (also featured as a DD 12/04) click this
[link]
Daily Deviation
Given 2005-08-10
In the truest sense of words, this is
Sense-sational
by ~
latinabarbie
. Being a mind-boggling and abstract illustration of the five human senses, looking at this vibrant traditional artwork and enjoying its complexity is most fun. Can you find all of the five senses?
Also viewable as our
Print of the Day
. (
Featured by MidnightExigent
)