I got two auctions going on. One ending tonight, the other 24 hours after last bid. These are totally paypal only, but if I'm able to sell these off for school, I can open up nice, cheap point adopts.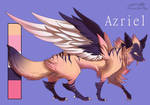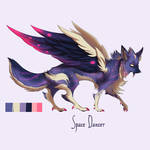 I have another one I was calling solar wind. But unless there's interest in these, I probably won't color it in. These are the only ones of this template, as I don't like to make a ton of duplicates.
Also if anyone is interested in custom colors, for a flat rate I can do that up, please let me know!
If these get sold, I'll open up REALLY cheap point adopts for anyone who bids. Winner can get a small chibi of any (animal) character.