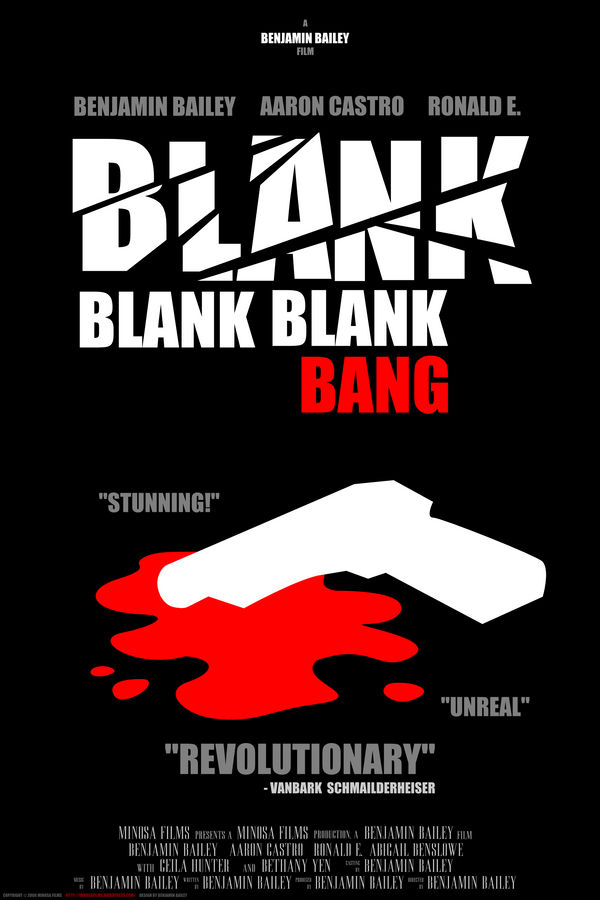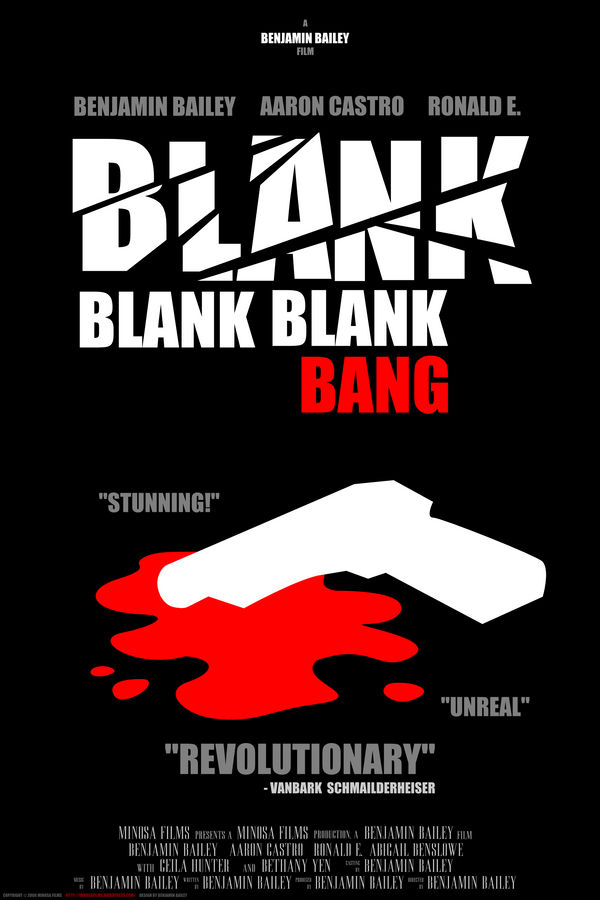 A fake movie poster I designed. I have changed the names I originally added as the cast (who are friends of mine,) except for my name.
Made with
Inkscape

Nice! It really looks almost professional! Maybe at tut on the title text is needed...

Reply

Thanks! Yeah, the blood needs work, maybe the angle of the blood and gun should have attention as well...
Yes, perhaps so.

See what on wrote on one of the Izar pieces about how to do the text. Same thing here, except you move the pieces around. (Path>Difference, duplicate the text for each boolean operation.)
Reply

hehe

Reply