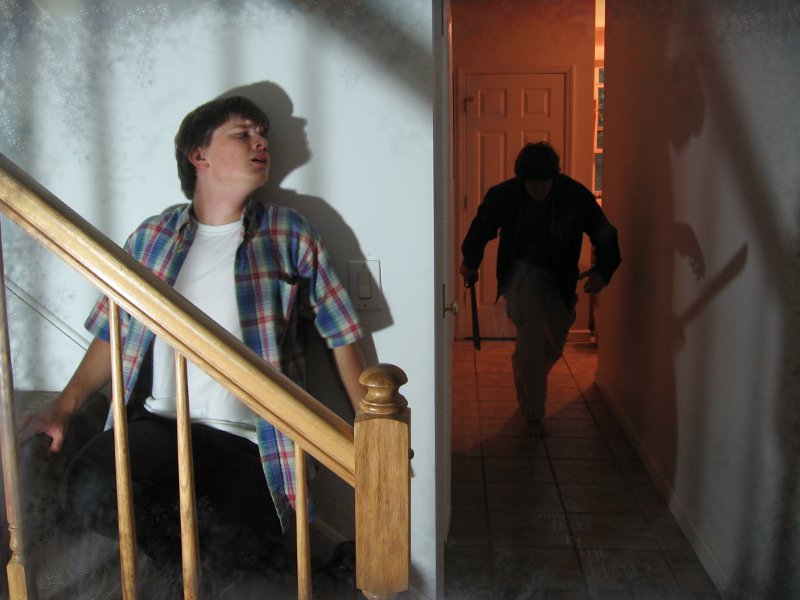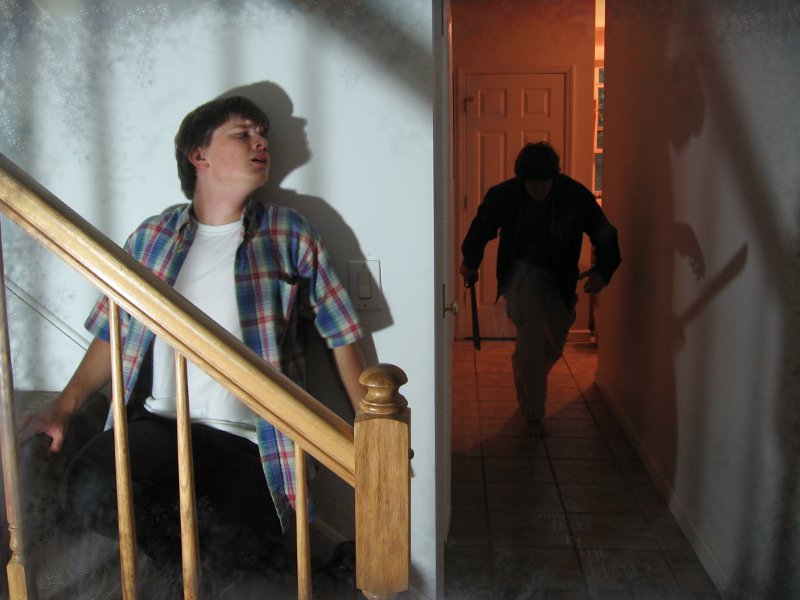 Beware what lurks in the pathways of your psyche!
Once again, an image composite of me with before/after on my haircut (like in
Mess or Dress.
)
I am not satisfied with the result - but hey, it turned out well enough.

My sister took the photos - thanks, Sis!
Edited in
Gimp 2.6.4

Good Gimping! Seriously, much better that many a professional photoshop. Some of those things are just plain terrible.
Reply

Thankye.

I was going to make the machete longer and maybe give me some glowing eyes... yeah, I have a long ways to go, tho. Cheers!
Reply

Wow! I love composition and shadows on the wall! Great idea and you make it's wonderful!
Reply