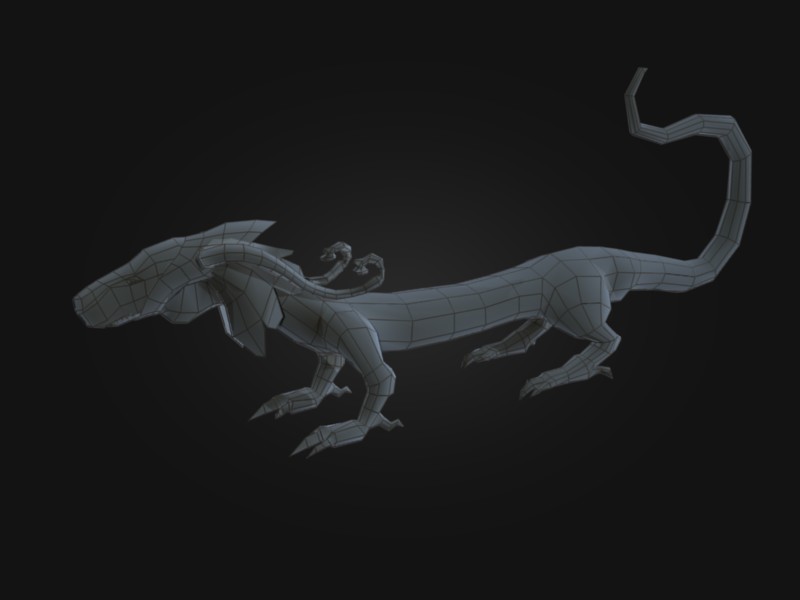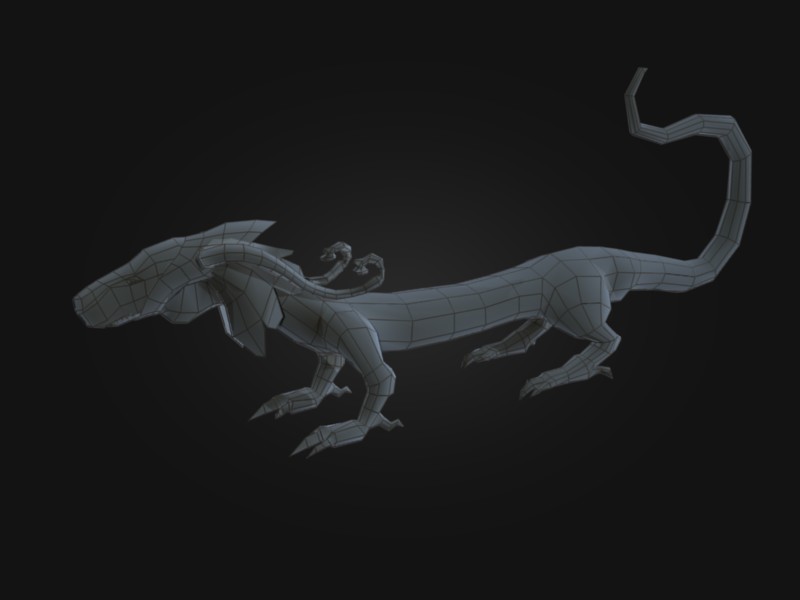 This is the low-poly 3D model I created in preparation for a Blenducation class. This creature is called Andromus. He is a tiger dragon.

Based off of original artwork by me, see
here
Faces:
1,516
Made in:
Blender 2.49a
Hope you enjoy and God bless!

Yah, great concept! Modeling looks great for a game as well. I am always surprised at how many faces models have. I always looks like less than it is. Great work!
Reply

Thanks

Yeah, it can take a bit to make it look good. Could probably cut down, but there's a time to drawn the line between speed and beauty, and in the case of making something organic, you need enough loops.
Reply

Well it's good to see someone else had the same idea! And please, check out my art sometime? ;D
*is an aspiring arteeest*
Reply

XD. I used to imagine them younger.
I thought it would be more of a tigerlike base with dragonlike wings and a longer, fangier face.
Reply

Ah, OK. Well, I was mainly doing the dragon/lizard base, then adding on the head - more sporadic than pre-planned. Send me a sketch of how you imagined it, if you want!

Reply

Feh, I've tried a lot of times but I can't get it right. Mostly because I can't draw tigers XD.

I've only been drawing maybe 5 years, so, I can't really get it to look how I want it. :/
Reply

Ah, OK. Practice drawing off of Google Images - just sketch their forms, stripes, whiskers... then take on your favorite pic and carefully draw it. You will learn a lot from this. Then you can transfer that knowledge to your custom drawing.

Right, hey, don't sweat it. You'll make it
Reply

Also, that's never how I would've imagined a tiger dragon.
Awesome still!
Reply

Reply