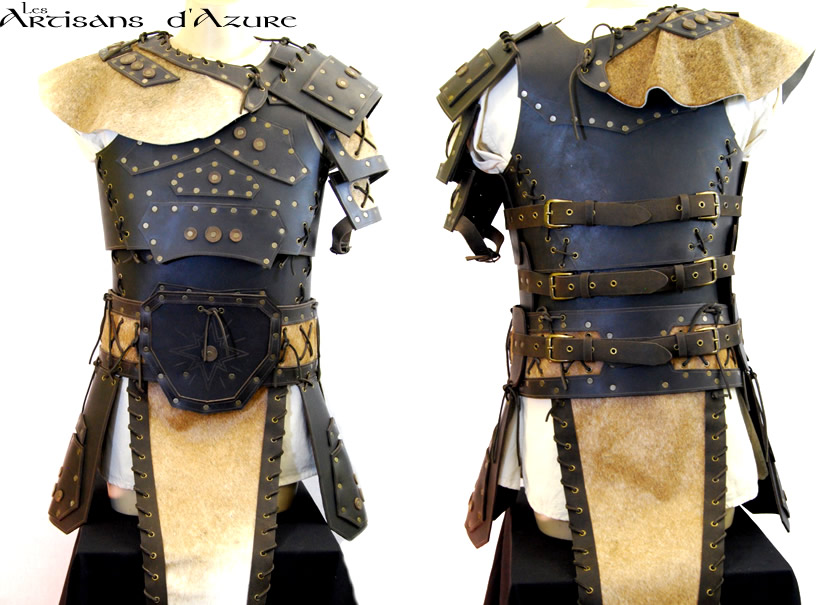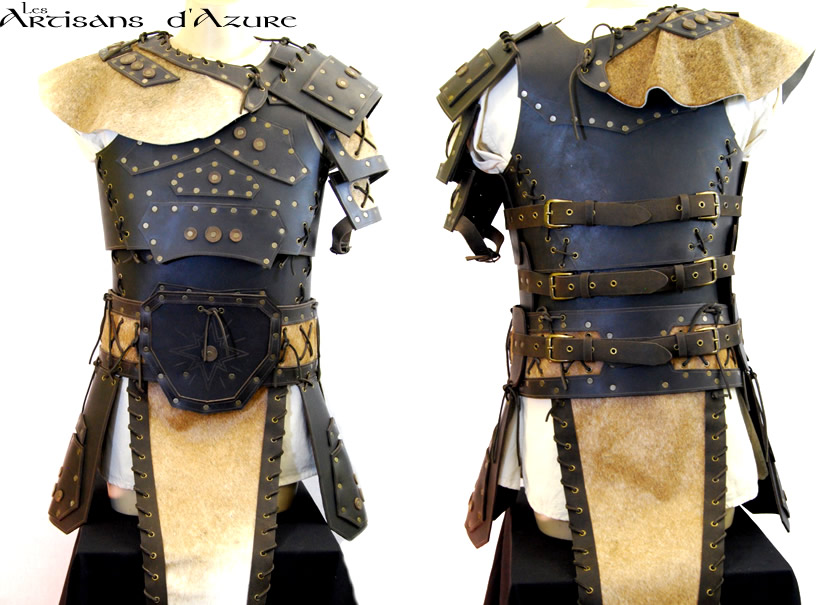 Watch
L'armure barbare a été fabriquer en cuir buffalo 9-10oz et en peau de vache. Il n'y a aucun rivet qui maintien les pièces ensembles que des lacets de cuir.

Toute les pièces de cette armure peuvent être enlever pour modifier l'armure ou le costume dont vous portez.

_______________________________________________

The barbaian armour is made in 9-10oz buffelo leather and cowhide there is almost no rivet , only leather knotwork to hold piece together

Evey piece are removable to give the armour or costume a nice look depend on the occassion.