Its been a while,
and time passes by really quickly. Its spring finally, here in Greece and the temperature starts to rise up (thank God). As far as my designs...well there isn't much creative going on, but many many different ideas come to mind. Given the time needed I am up for some projects of my own, one of them being adding some more posters on my nostalgia project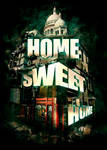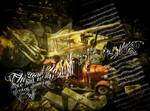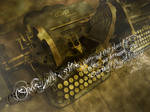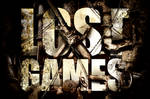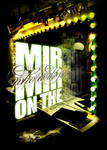 One thing that I realized so far is that most people do not understand a creative designer's line of work. It's not just using the proper programs what makes you a designer. Far from that its the ideas, concepts, creativity and of course their final depiction as "product". The world of visual communication is a large place to be working on and surely none should expect you to do everything both quick, correct and creative.
The problem is that most of the times people either deny the above statement or do not bother about the quality if what they want is ready the soonest possible just to be present in the market no matter its visualisation. Fast impressions and presence surely attracts people but if the quality does not meet the correct or promised criteria, sooner or later this will affect the product in the market.
Furthermore the need of speed which has conquered everything in our lives, is responsible for the huge amount of garbage both physical and visual into which we have learned to live by. Our work as creative people is to find ways to replace the garbage with nice, creative, positive and intriguing pictures, ideas, thoughts, sounds and music so we humans can evolve through them and make the best we can for all of us.
How do you think you can help - as a creative individual - our world to be a more pleasant place to live?