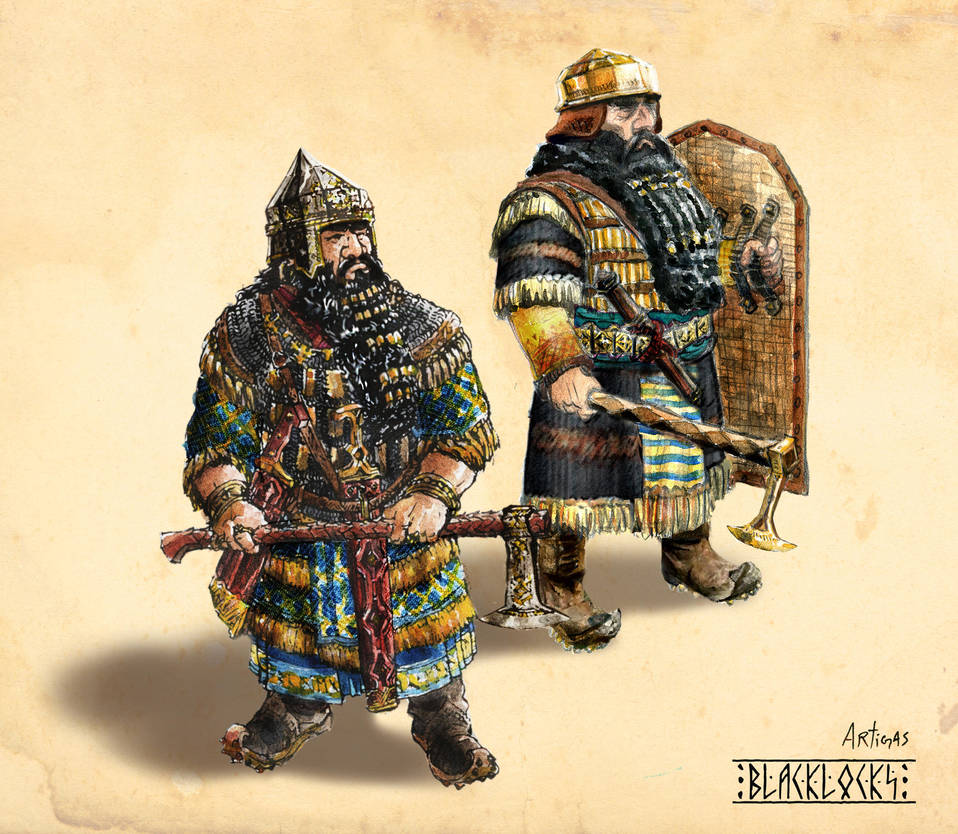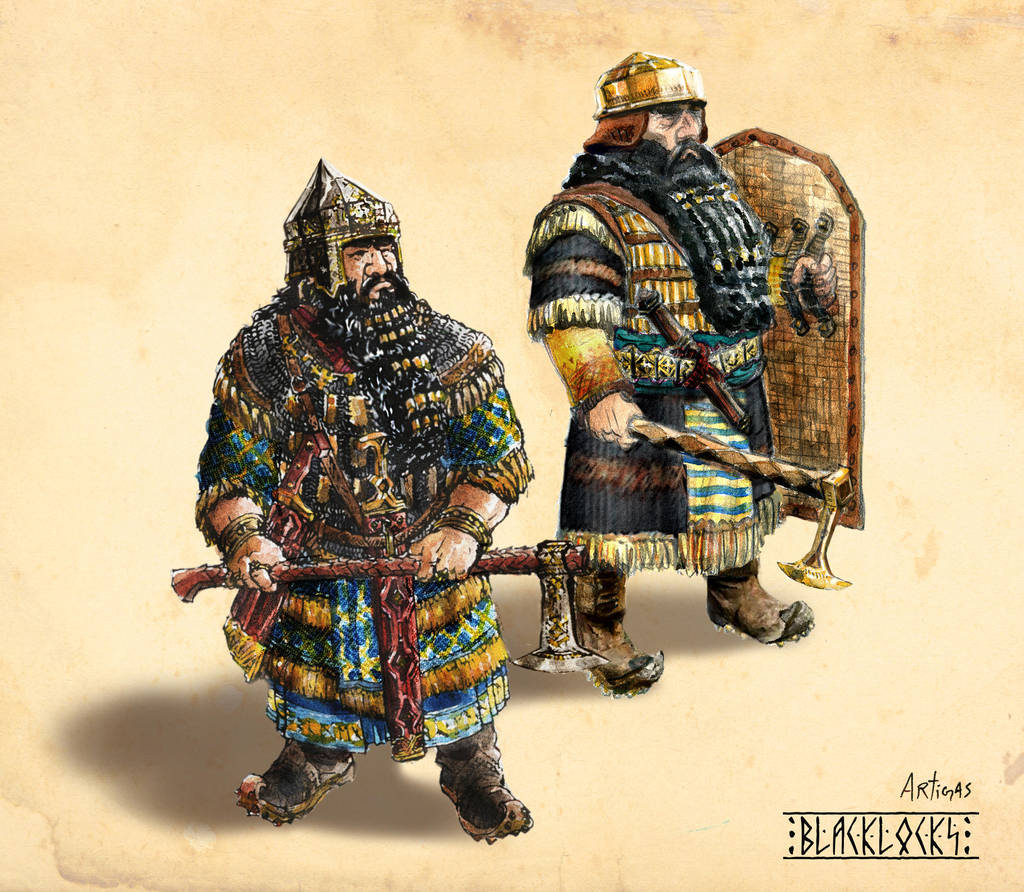 Watch
One of the seven Dwarven clans.

Now this is as accurate as it gets.
Reply

What do you mean by accurate, friend?
Reply

So, here we have a pair of Pelishtim, er, Blacklock warriors.

Can't say no really, since the Dwarves have as much Semetic as Nordic in their background. Why shouldn't a folk of Dwarves living in the East or South take on a Mesopotamian or Assyrian appearance at some point? Considering that the Akkadian-influenced Semetic culture was widespread in the Fertile Crescent and lasted thousands of years, the continuity (and stone-working) ought to support a Dwarven culture dressed up that way.
Reply

It's going to grow on you man. Just allow it

Reply

I hadn't always thought that Chaos dwarves from the Warhammer Fantasy Battles setting to have taken a really good concept of using an ancient Babylonian/Mesopotamian design aesthetic and ruined it by being very... cartoony. I love seeing fantasy dwarves- ESPECIALLY Tolkien's - being shown using a material culture with that aesthetic in a more historically authentic way. It's such a natural connection - art from that period and region with the prominent, tightly coiled beard-locks immediately brings bearded dwarves to mind. Love your medium too, it brings to mind classic historical illustrations like from an Osprey book. Can't wait to get deeper into your gallery!
Reply

Yeah right? Dwarves and Assyrians/Babylonians are just a natural connection.
Thanks my friend, I agree with you Warhammer didnt do a very good job with those, athough its a good idea.
I am a big fan of Osprey books, so thanks for that in particular.
Cheers
Reply

Delightful, just delightful - dare I hope that this might just be the start of a miniseries?

Reply

Thanks for the lovely comment.
Yes your hopes are spot on my friend. Soon more of that.
Reply

I accidentally replied to your comment when meaning to post a comment on Artigas' work here - my bad!
Reply

Yeah, Artigas is back

Awesome concept.
Reply

Hello my friend, how are things going?
Yes I can see you have a ton of new stuff for me to admire!
Its all good stuff man.
Happy to be back.
Cheers
Reply

Assyrian vibes. Great work!
Reply

They have a distinctly Assyrian vibe. Well done!

Reply