Hi folks,

I am opening up for non-commercial commissions until I am booked up. If you need a commercial use license, just write me an email and we will discuss that.
All the items in the list can be added up together in a package. If you need a composition with many characters or items not fully designed or rendered (as in a scene with an army on the BG for ex) just reach me and we will discuss a fair price as a composition instead.
Items refer to things like a weapon, a piece of armour or a small collection of objects presented as a single drawing.
Characters include the concept design (I only proceed to the final rendering once you give the approval on the concept) and the rendering of choice.
Background is referring to a backdrop designed to complement your character(s).
As for the rendering styles, Pencil Sketch refers to a less detailed drawing more suitable to concept designs, or to a well-rendered pencil drawing done in a smaller size (resolution if you will) and thus retaining a good level of detail even though not so much if presented in a large format. The other rendering styles are self-explanatory. The swords underneath are an example of such rendering level.
Payment is in British Pounds, half up front and half once the concept is approved by you.
You can reach me through private message in DA or directly on my email: artigasdelara@gmail.com


Here some examples of the artwork:
Items: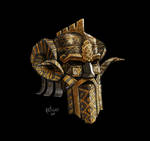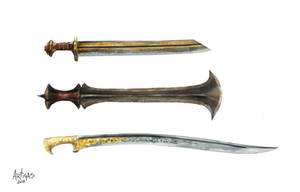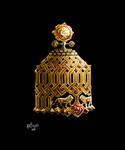 Characters: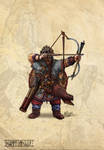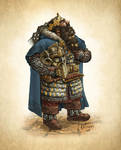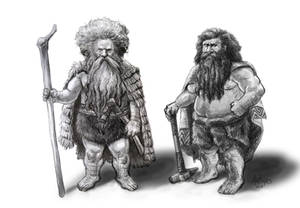 Composition: