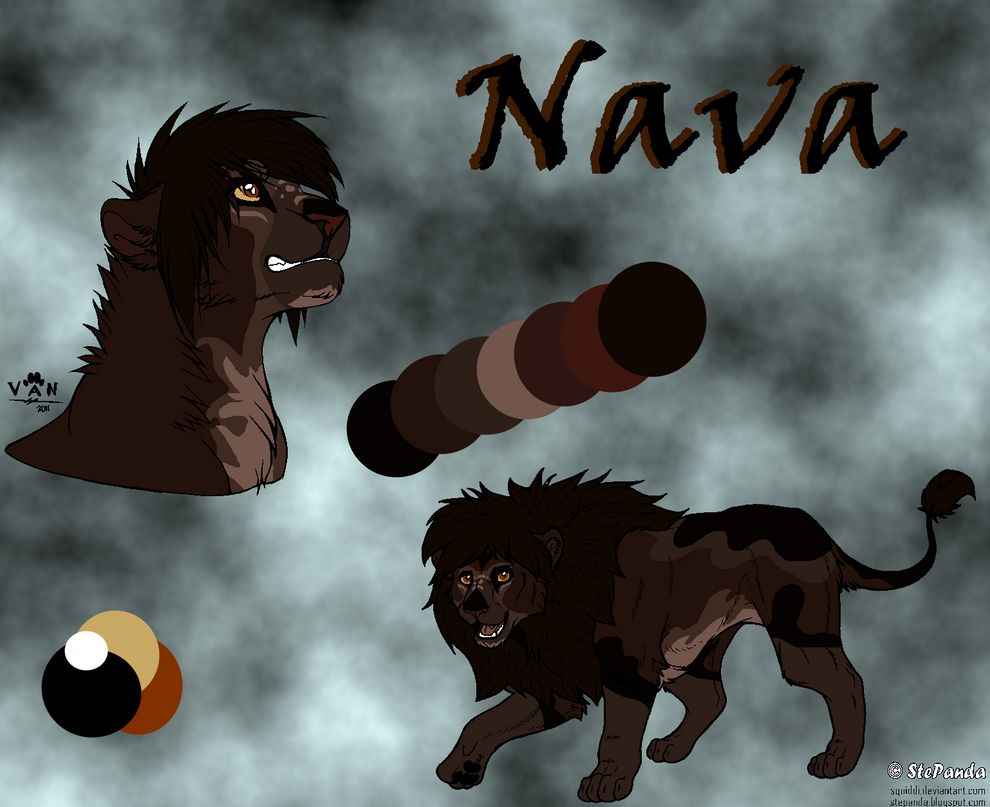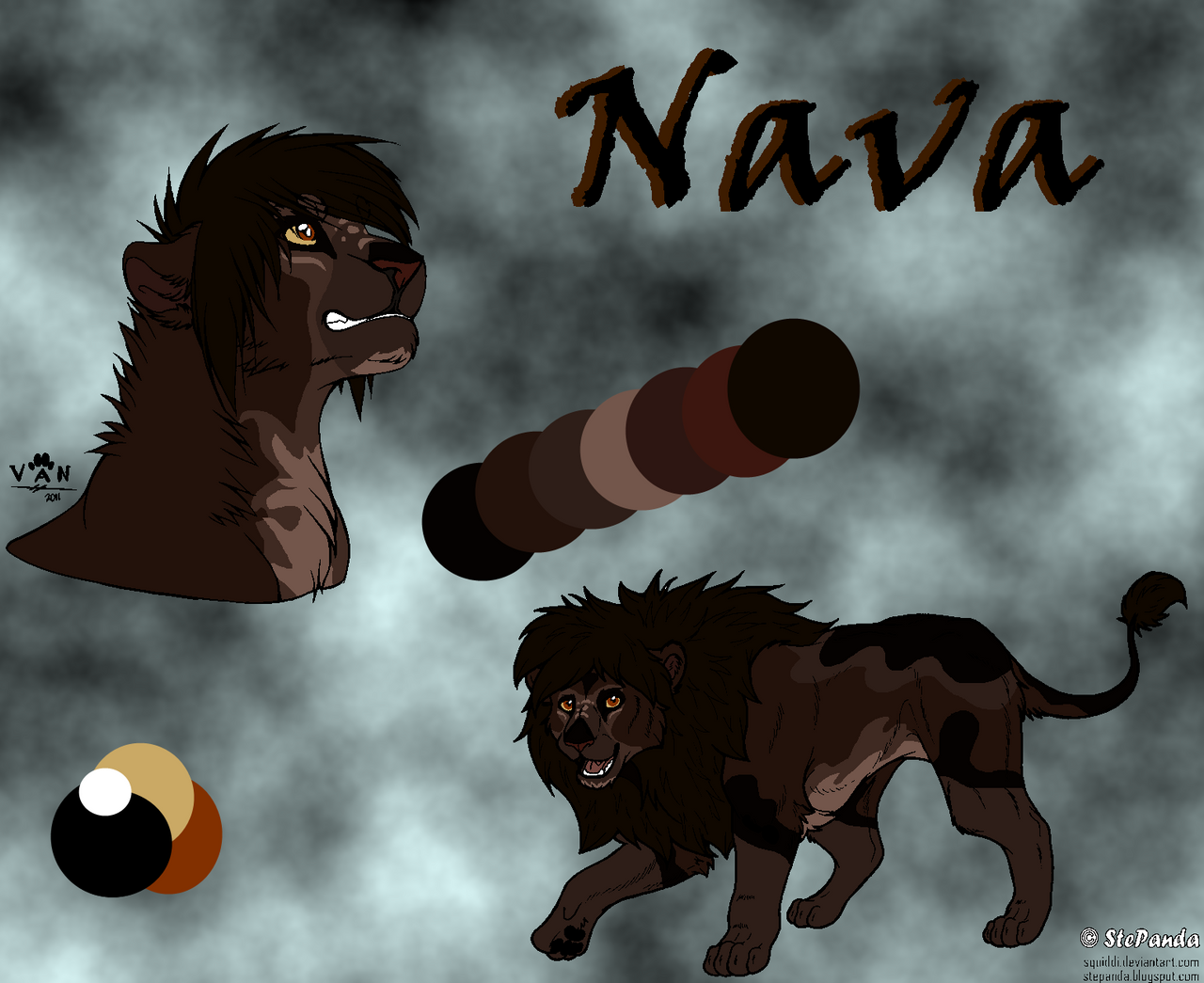 Watch
Name: Nava
Breed: African lion
Gender: Male
Age: Teen/Adult
Color: Shades of Brown
Mane: Dark Brown
Eyes: Yellow/Orange
Father: Morant
Mother: Kaliny
Siblings:
Rukiya
(c)

Crush: Yinea
Mate:
Kayla
(c)

Cubs: None yet
Personality: Nava is a complicated and mysterious lion, he is very quiet he prefers to keep his secrets to himself. He does not like talking to strangers unless it be a girl. To Nava doesn´t like to take orders, he is an independent lion who likes to think for himself.
History: (pending)
More pics:
Art Trade: Nava
Don't steal, you don't have permission to use this.
Adopted from

Original:
sta.sh/0igiybw5qie
Body lineart by

Head lineart by


SO PERFECT AND ADORABLE >D<
Reply

Aw, he's a cutie~ I love his dark colors.
Reply

Reply

Thank you!

You know what? I adopted 2 more unreali
stic lion
s from Ionday and I´m planning making a Pride, would you like to join?
Reply

Reply