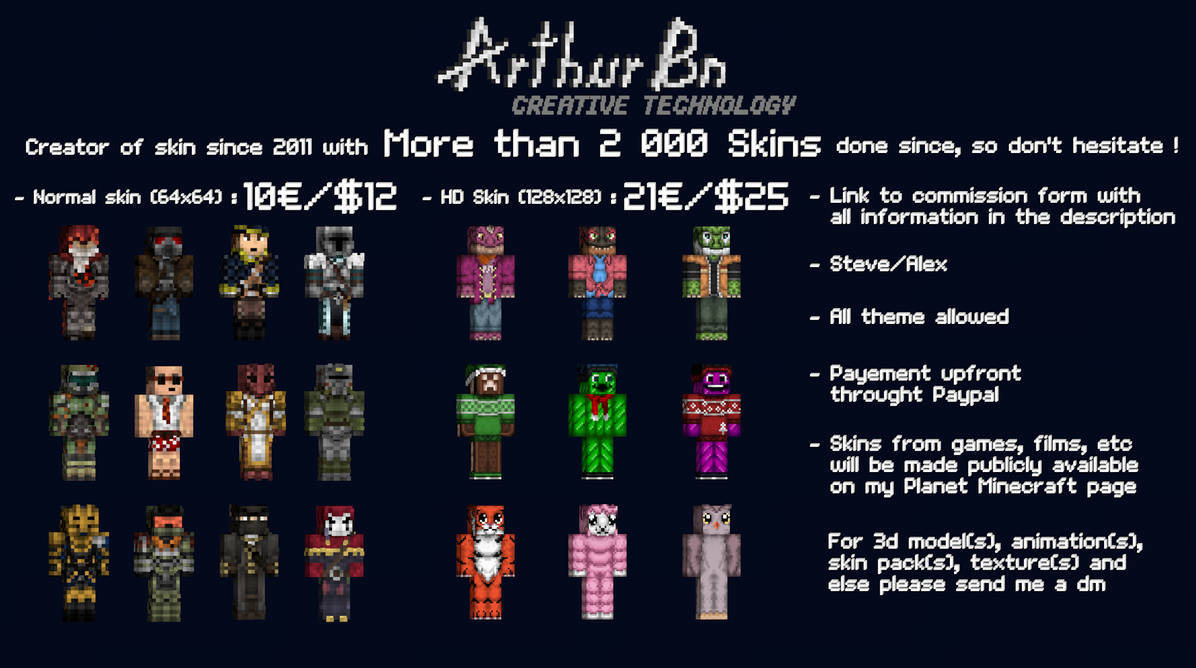 If you are interested in commissioning me a skin and want to know how to do so I invite you to follow this link. It will bring you to a google form with informations on the conditions and process:
Also, I've created a PayPal donation button if you want to help me and encourage me in my creative process.

I'll modify my main page page to add a part about for all of that. And whith that I think I've said everything. Have a nice day.