My images about the future are normally optimistic. This one has perhaps a mixed feeling, depending on your interpretation.
The titles comes from a poem by Lewis Carrol. It seemed appropriate.
This was, as always, rendered in Vue.
I like to use sand in my images. Here are some where sand takes an important part of the composition: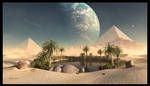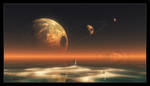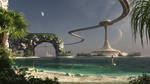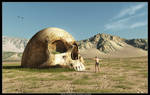 EDIT: wow, a DD! Thanks a lot to UJz for suggesting it and MoonBeam13 for featuring it. This is my 9th DD.

EDIT: please visit
dandylion0505
and read his poems. If you follow my images, you'll understand why. Amazing...
Image details
Image size
1920x1080px 741.21 KB