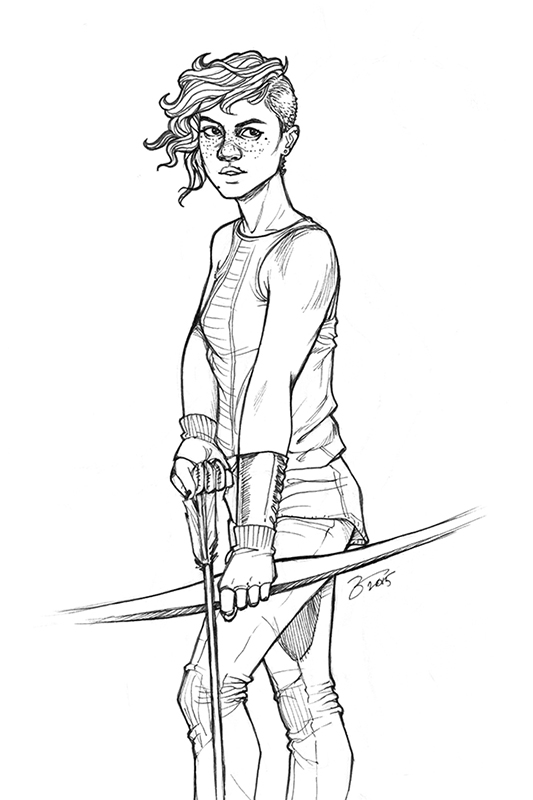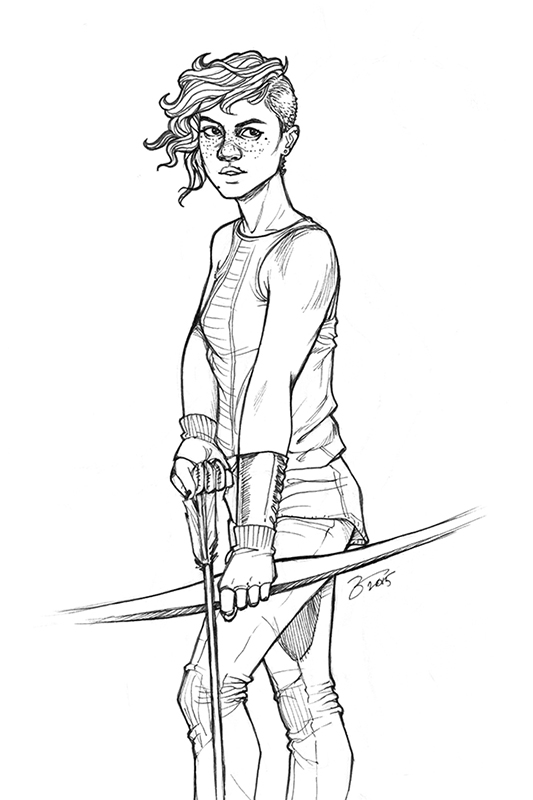 robyn \\ original character \\ inktober 2015 \\ pen & ink

a female version of robin hood.
A female of robin hood? Sounds interesting. Is it set around the same time? I love her hair by the way
Reply

There are medieval elements to the story, however, the setting is more of an alternate universe with a more modern, slightly steampunk setting. I'm glad you like her hair. It was fun to design.

Reply