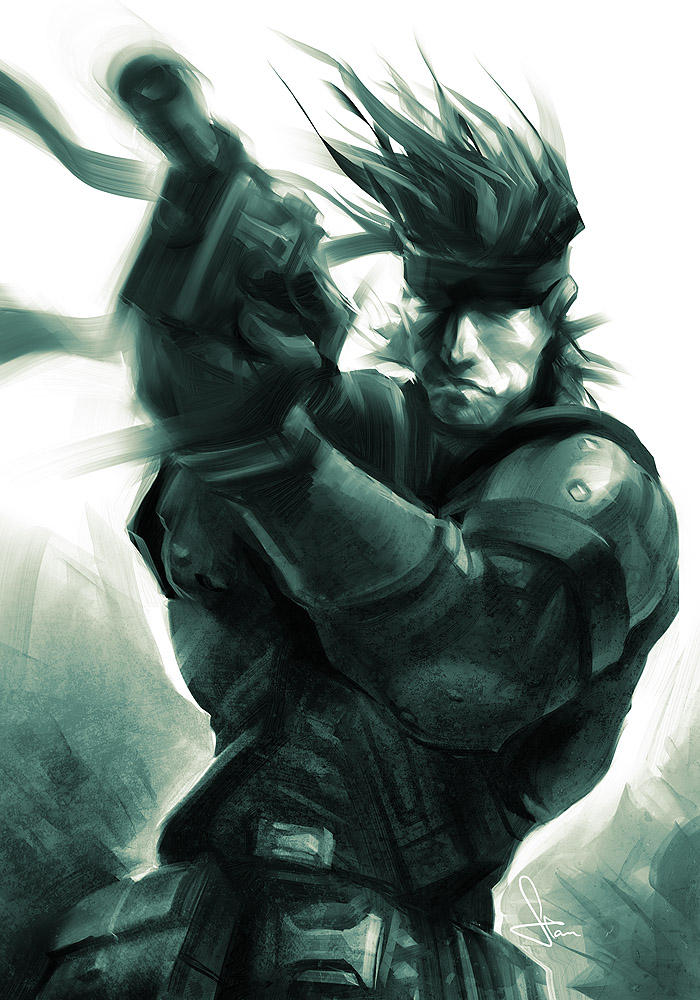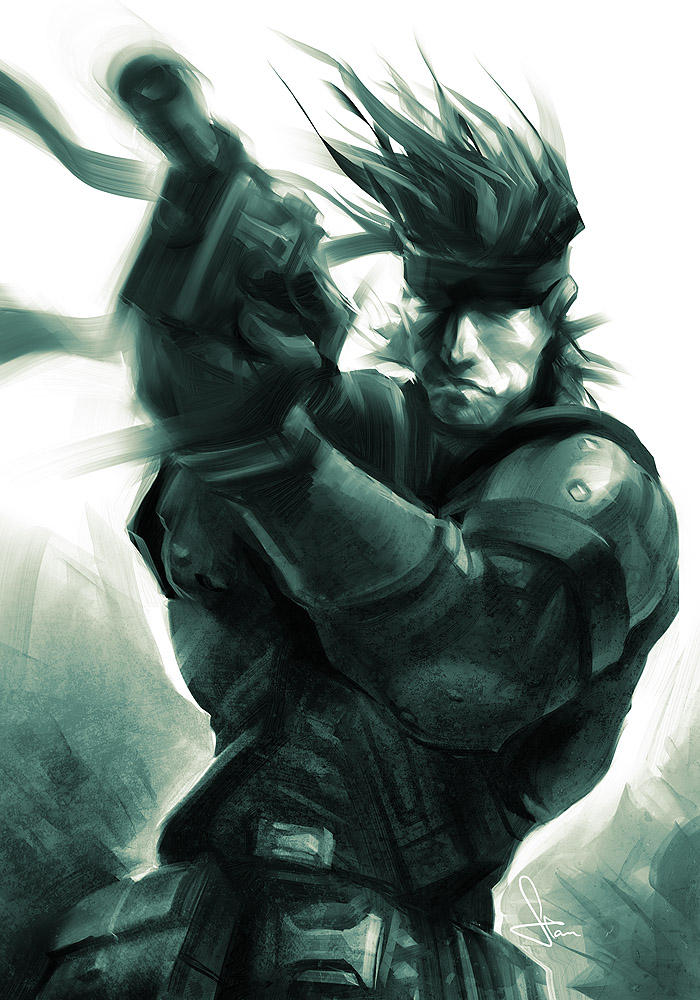 Watch
Well....another MGS fanart of mine. Looking forward to the release of MGS3 international version.

Done in Painter and photoshop. 1hr
**** ADDITIONAL INFORMATION ****
One of my DA friend was asking me about how to paint faster in Painter, like this Snake piece. Here is my reply to him that may be relevant to some of you here as well:
Hmm...that's a real tough question.
There are a few critical factors that affect your painting speed:
1) Level of understanding of the fundementals, such as colour theory, lighting behavior, visual harmony, anatomy...etc
2) Level of understanding of the software. In this case, Painter.
3) Level of understanding of the subject you are about to draw.
4) How much you can visualize the final image in your mind before you actually paint it.
Therefore, the speed of your painting depends on how accurately u can place a stroke on the canvas that can means something to the overall image. Young artists often make mistakes by zoming into details too soon without looking at the overall tonal values of the image. As a result, they spend too much time correcting the mistakes they spotted on the image as they progress.
For my snake pix, I used Painter's Loaded Palette Knife as the painting tool. Due to the raw and unpredictable nature of the brush, it provides great freedom for me to paint in a rough and speedy manner, and quickly get the overall tones and values down. Having said that, this in fact applies to all kind of medium, not just for palette knife.
Honestly, the software can never define your painting speed, but rather your experience and understanding of those factors I mentioned above. If you can paint fast on paper, you can paint fast on computer most possibly.
Hope it helps.


snake? snake!!? SNAKKKEEEE!!!
Reply

OMG Snake or is this big boss? Either way I loved metal gear solid I played the crap outa one of them on the ps1 I haven't played anywhere past or before sadly I went with Xbox for most of my childhood
Reply

Reply

Reply

So badass!

Reply

Looks like Snake in Metal Slug haha! Great work!
Reply

Reply

Reply

Reply

This is just as badass as the real Solid Snake. SUPER LIKE IT!

Reply

Can you draw like Ashley Woods?
We're currently working on a remake of the original MSX game, Metal Gear and are currently recruiting artists to manage the cutscenes (going to be in the style of Peace Walker/Graphic Novels).
If you/someone you know may be up for the job or just eager to see what it's all about, then please contact me at; ianraty@hotmail.com
You can also check the progress of the project at,
www.moddb.com/mods/metal-gear-…
Thanks.
Reply

now when see to Big Boss..???
Reply

I have a boyfriend who would LOVE this :3
Reply

Reply