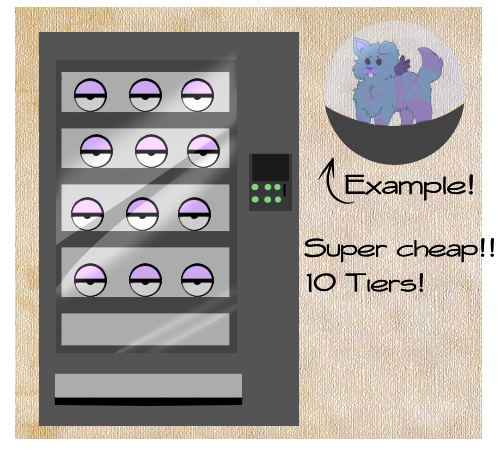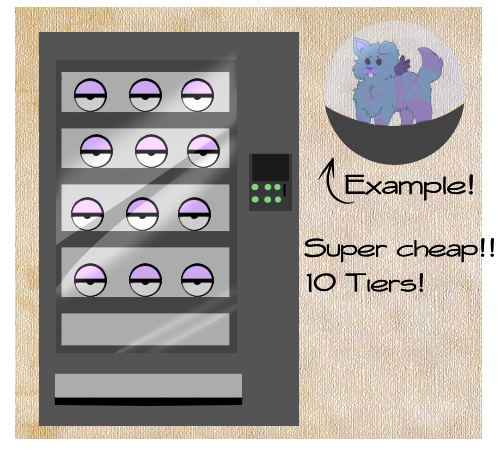 I have never done this before, so my apologies if this is... bad.
I only accept points!


Dont like the design you got? Buy a re-roll! 30

/ $0.30
If this happens, i will either sell the design as an adopt OR save it for someone else! <3



I will be using BASES so that everyone can get their gachas quickly!


If you would like your own personal lineart/pose, its 20-50

extra depending on how complex the pose is!
[All bases that are used belong to me!]


Only 5 Slots available currently!

[Taken!] Payment sent []
[Taken!] Payment sent []
[SLOT 3]
[SLOT 4]
[SLOT 5]


Your gacha should be done in a week or more!
[depending on the tier]

All tiers are located here!!
Rules



Dont claim the design!


If you draw the character, you only need to credit me once!


Please send points to donation widget!

You may change the gender of your gacha!

Do not make comments above the featured ones!

Are tradable/giftable/sellable BUT not more then what you bought it for

Reply

Got questions or concerns?
Ask here! Id love to answer them!
Reply

Want to purchase a gacha? Reply with the tier you want!
Reply

May I please grab two Paw Tiers??
Reply

Reply

Sure thing <3 80 points!
Send a note with details <3
Reply

Okay! Before I note you, what did you mean by personal outfit? Sorry for being a pain
Reply

No worries! you can personally send in an outfit you have purchased or give me a reference photo for your gacha (:!
[you also pick the gachas skin tone]
Reply

Can I get a pumpkin tier?
Reply

Could I get one paw and one Black Star?
Reply