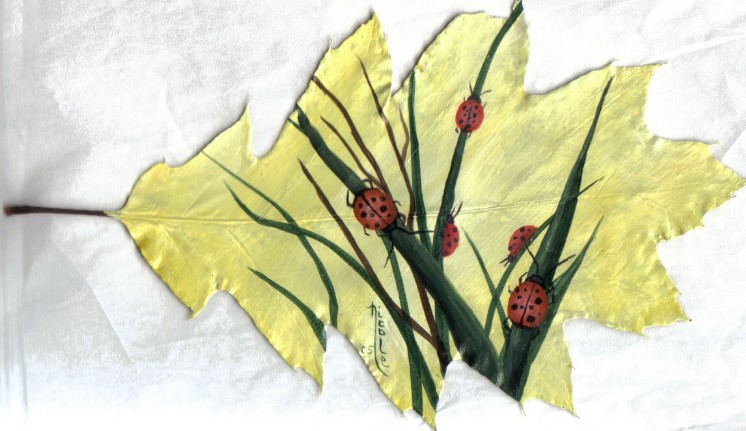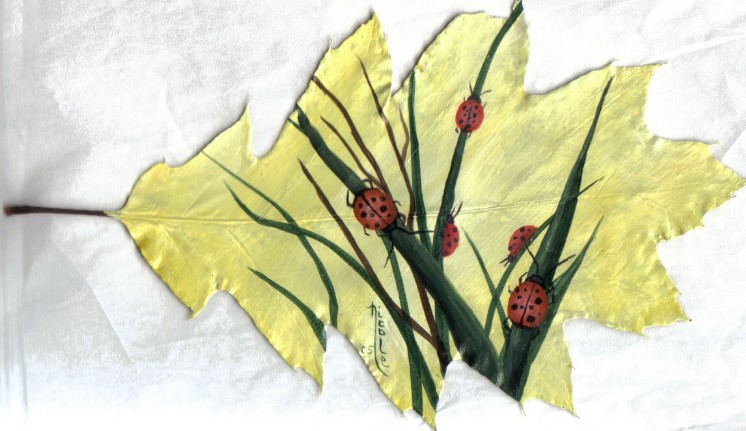 Watch
-acrylic painting on oak leaf

Very imaginitive technique and a fitting subjet matter.
Reply

Oh wow! I want to try this! I'm guessing you pressed the leaf first, but how did you get the leaf's colour to stay?
You have such beautiful work here!
~
Reply


Thank you very much

After I pick the leaves, I place them in between an old phone book, and leave them there for a few months...then all the moisture is absorbed... that's how they stay pressed and crisp...then I paint them, seal them in a plastic sheet

Note:they are very fragile to paint on, I've chipped many just as I was nearly finished

...man that sucks...hehe
Reply
Reply

This is gorgeous!!..and what an interesting presentation

Reply

Hi Nicole!

I like it

, you really are an artist(ique).

Reply

That is too adorable! Love it!

Reply