Since you were all so creative and dedicated to creating art, it's time to recognize your great effort.
Just a little reminder, the PUPA Challenge is not a contest, it's not a competition, or who's better or who's on top. The challenge is for everyone to improve their art skill and get better as an artist. But mostly to have fun!

The PUPA Challenge is your own art story and journey of your creative soul.
,
The PUPA Challenge is posted each month in a year, so in total there are 12 PUPA Challenges per year.
Depending on how many PUPA artworks each artist created in the specific year, the artist gets the appropriate butterfly badge.
,
The artwork can be made during the official period of the individual PUPA Challenge or made after, as part of the
Late PUPA
. But it has to be made in the current year. This is mostly fair to the members who join the group in a later time.
,
PUPA Butterfly Badge 2021
,
,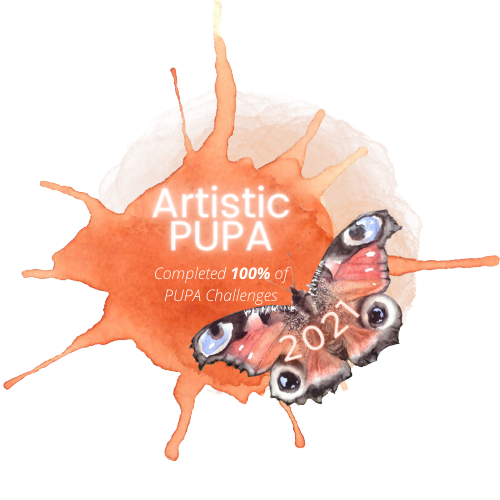 The artists who completed all 12 PUPA Challenges - 100%

,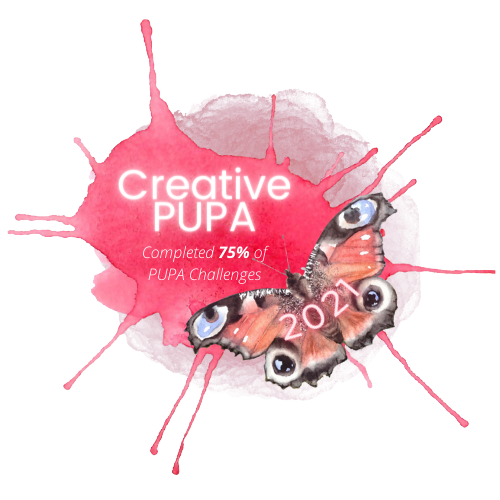 The artists who completed at least 9 PUPA Challenges - 75%

,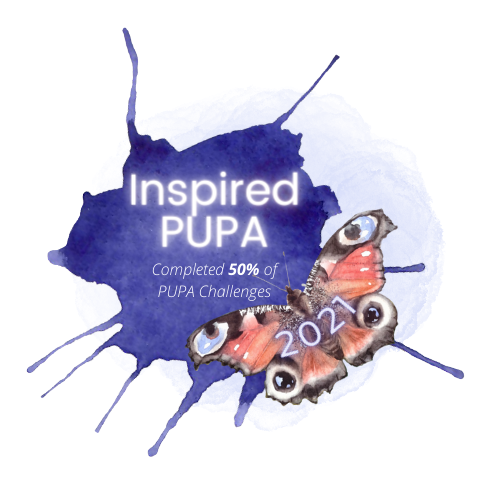 The artists who completed at least 6 PUPA Challenges - 50%

,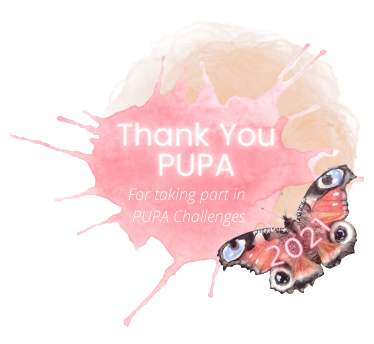 The artists who took part in at least 1 PUPA Challenge

,
We would also like to thank
for allowing us to use their photographs as references for our PUPA 2021 artworks.
Thank you for the support!

,
Thank you all for taking part in the PUPA Challenges!