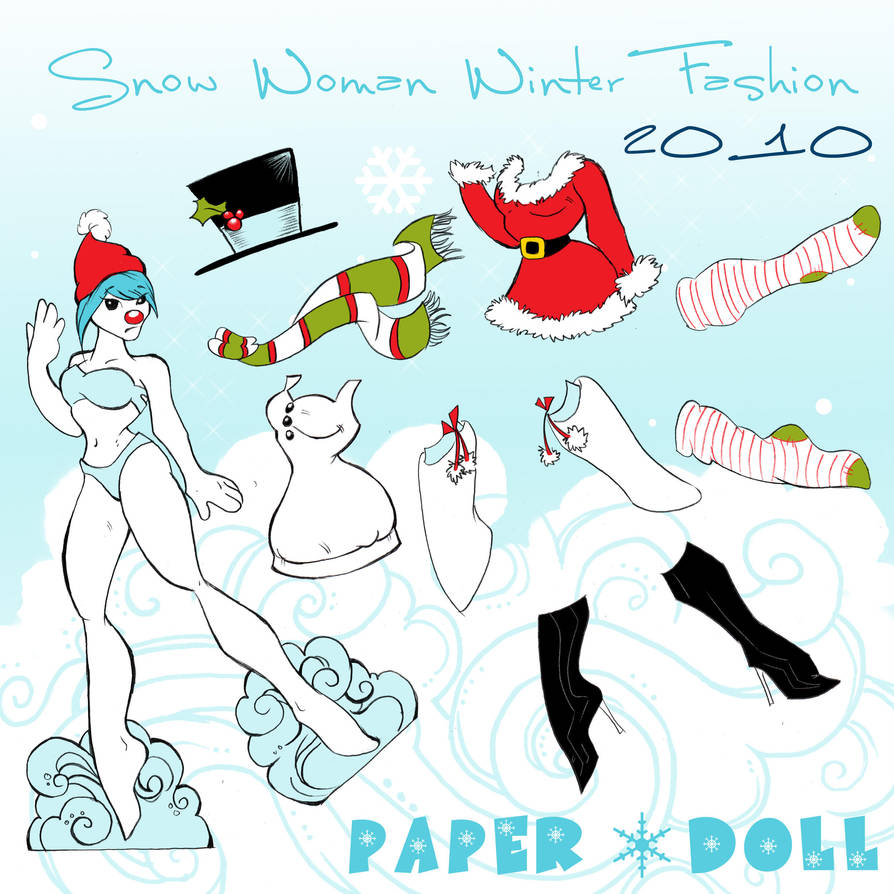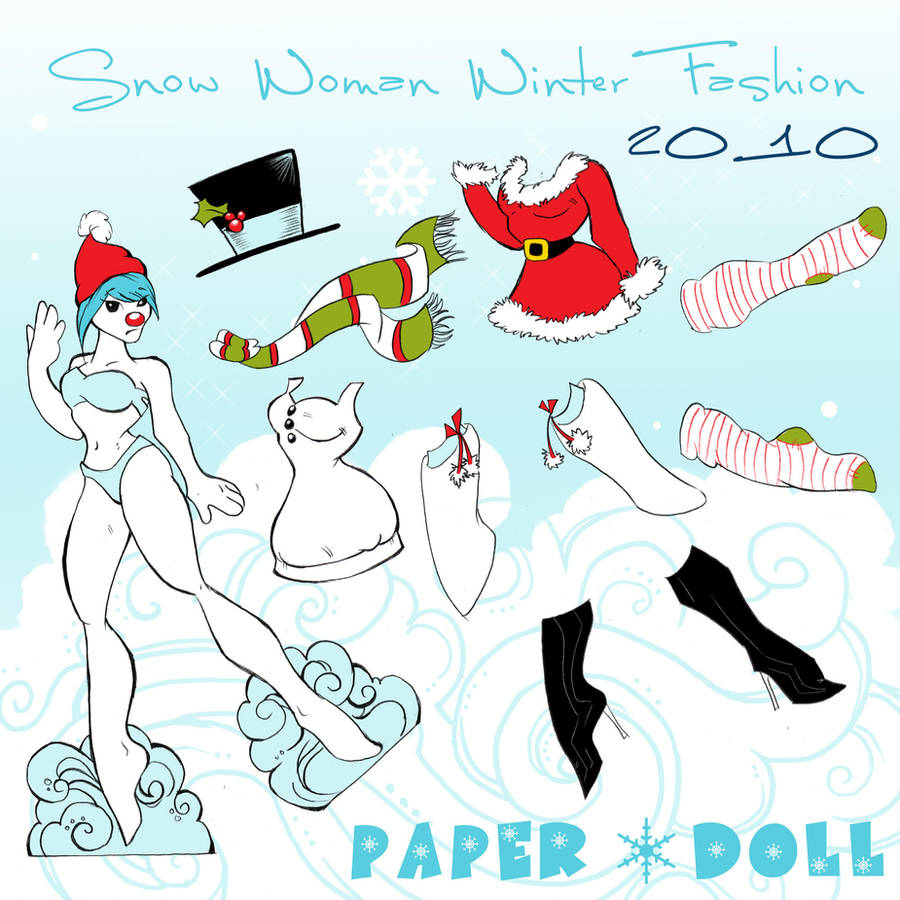 Watch
Finally Finished her!
I really wanted her posted before Xmas, but you know how the holiday's are! lol
She's a little different from my traditional work. I kept flat colors (instead of shading) to give her a vintage/Dr Suess feel. The inspiration for her snowman dress came from one of Katie Perry's stage outfits (and no, I did think up a sexy snow woman before I referenced Katie Perry

I created a lot of outfits for her, but I cut them out to preserve space. Maybe I'll make another set for her later.
I really love how she turned out. I named her Peppermint Wintergreen. Her favorite past time is skating. Her favorite food is snow cones, and she has an extensive collection of Christmas Socks. Sometime you will have to see them. lol
She's also the subject of my Holiday Cards I'm sending out late this year.
Don't forget the tabs. I'd love to see some fan art on her.
Cheers!
Michelle