Epic Chaos! Call For Fan Art!
0 Favourites
6 Comments
586 Views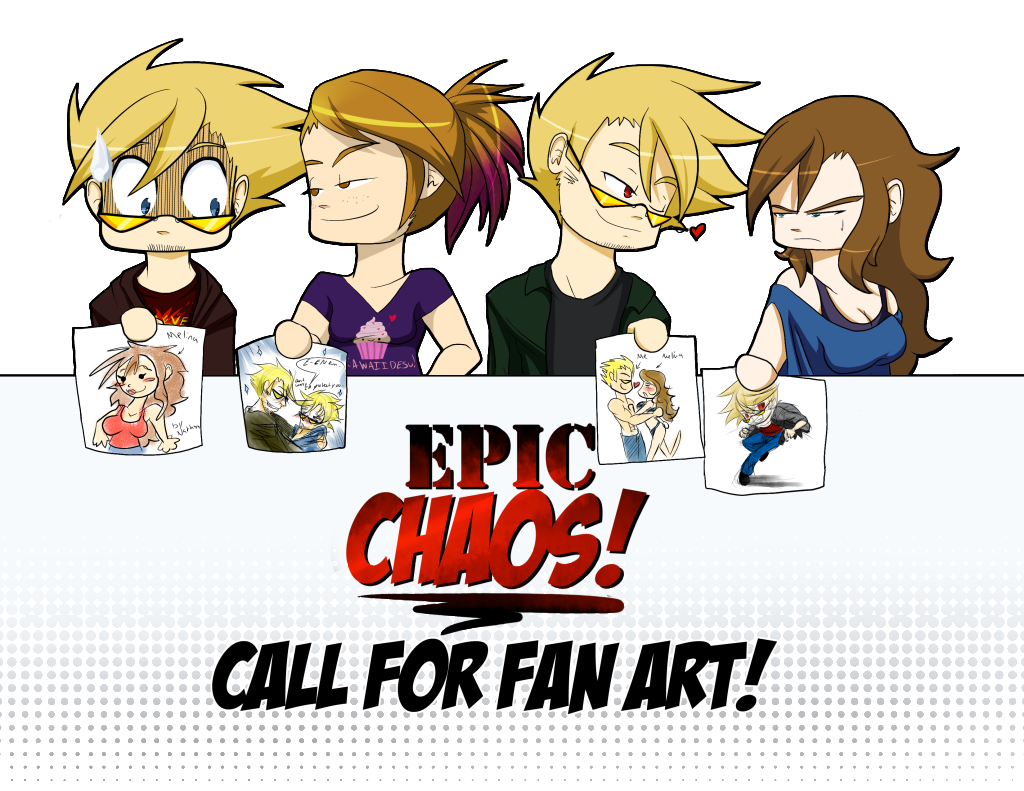 In preparations for printing the first chapter of Epic Chaos!, EC! will be having a "Call for Fan Art".
The first book will have a section designated for fan art, so if you have any fan art, or you'd like to make some fan art, now's the time to do it! Your artwork could show up in the back of the book!

-Open to all ages!

-Must be at least 200 DPI (300 DPI or higher is preferable)

-Must be fan art for my web comic Epic Chaos!. Crossovers, gender benders, character shipping's, ect are allowed as long as it has at least one of the characters from EC!.

-Please don't copy/paste, trace, ect. the comics/my artwork/others fan art, use your own work.

-If you want references for any of the characters, besides the comics, feel free to message me! I don't mind giving you some reference material.

-This comic is meant for Ages 16+, but please keep it clean. No extreme behavior including, but not limited to; Hentai/Yaoi/Yuri/, drug use, extreme violence/gore/carnage, ect. Fan Art depicting any/all of these acts will not be considered for the book.

-Send your fan art to me either through DA, through the EC! FB page, or my email deviantscar23(at)yahoo(dot)com [subject line should read "Fan Art", "EC! Fan Art", "Epic Chaos! Fan Art", ect]
~Deadline: Please send in your fan art before Saturday October 31st, 2012
DISCLAIMER:
-I have the right to choose what/how many fan art pictures appear in the book. If your fan art doesn't make it into this book, don't worry, it might end up in the 2nd or 3rd book!
-If you copy/paste, trace, ect. the comics/my artwork/others fan art, your work WILL NOT be considered for the book, and you may be reported for art theft.
If anyone has any questions, don't hesitate to ask!
Read the Comic here-
epicchaos.smackjeeves.com
Epic Chaos! Facebook page:
www.facebook.com/pages/Epic-Ch…
HEY ALL!
So I've been holding this in for a few weeks till the convention updated their Guest Page with my info, I've been invited to HYPER-CON as a Guest!
<click image to go to convention Guest Page>
SO if you live in the San Mateo area, come on out to the con and stop by my table to get a limited edition signed copy of Caffeine Poisoned, and the possible first issue of Epic Chaos!

I'll keep you updated on whether or not I'll be talking at any panels or workshops ♥
CONVENTION APPEARANCE
I'll be showing at
Sac-Con
on Sunday June 3rd, at the Scottish Rite Masonic Center in Sacramento California!
I'll be selling the usual prints, buttons, book marks, ect
And I'll be selling some of the Crochet stuff I've been working on (including a restock of RAINBOW SCARVES), and some new Prints, posters, and buttons :3
ALSO!!!! I'll have the majority of my prints on Disctount, so you'll be able to get A LOT of prints for $1 or LESS!!!!!
IN OTHER NEWS:
Check out EC!'s forum!
Discuss the latest pages, the story so far, and where you see it going here!
epicchaoscomic.proboards.com/i…
Also, for those of you who dont know about the EC! Facebook page, Like EC! on Facebook! <click image to be taken to EC! Facebook Page>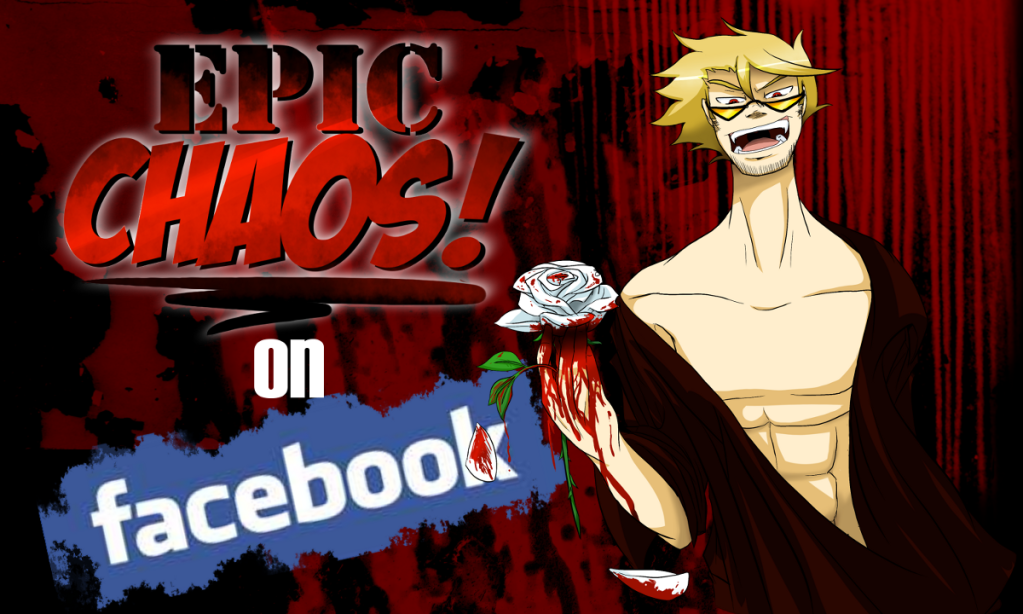 MY LINKS
Vote for Epic Chaos! on TWC
Big Sisters


Convention Buddies




I'm for sure going to have something for you

I just gotta get graduation over with first and then I can focus on drawing more. Only 1 more week!

Oh yeah, you could also put the art trade in (theres no limit for fan art, just throwin that out there XD)

sweeeeeeeet
oh dude!
I finally made an online store (but I'm not going to advertise it too much till the EC! pre orders)
---SUPER SECRET LINK

-->
[link]