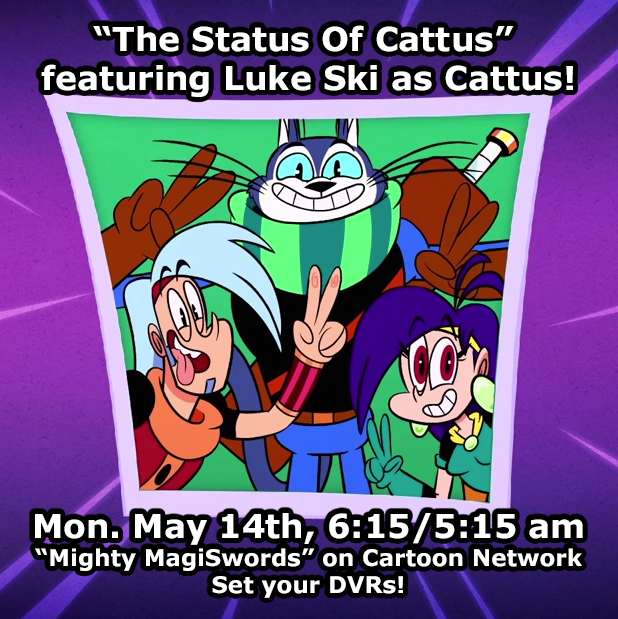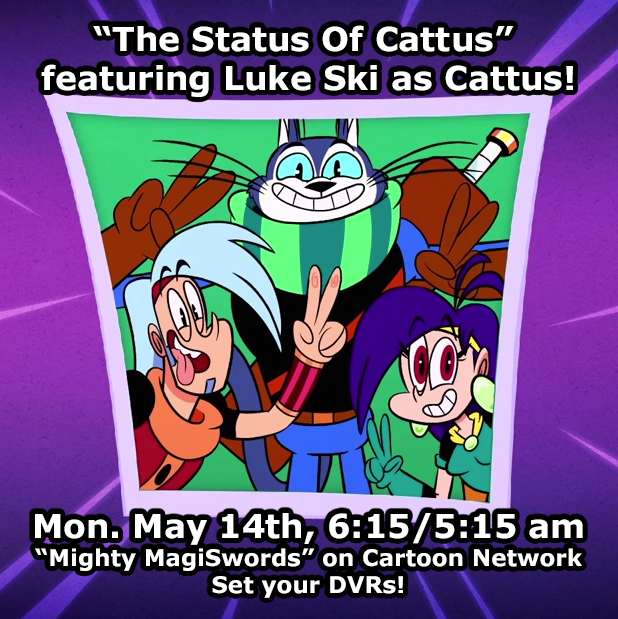 Mighty MagiSwords Season 2 continues on Cartoon Network with an episode titled "THE STATUS OF CATTUS" featuring Luke Ski as Cattus! Mon. May 14th at 6:15/5:15 am! Set your DVRs!

Yay my favorite blue cat gets his own episode
Reply

I hope you enjoyed it FOR GREAT JUSTICE!!!

Reply

Do you know when Season 2 will air in the UK?
Reply