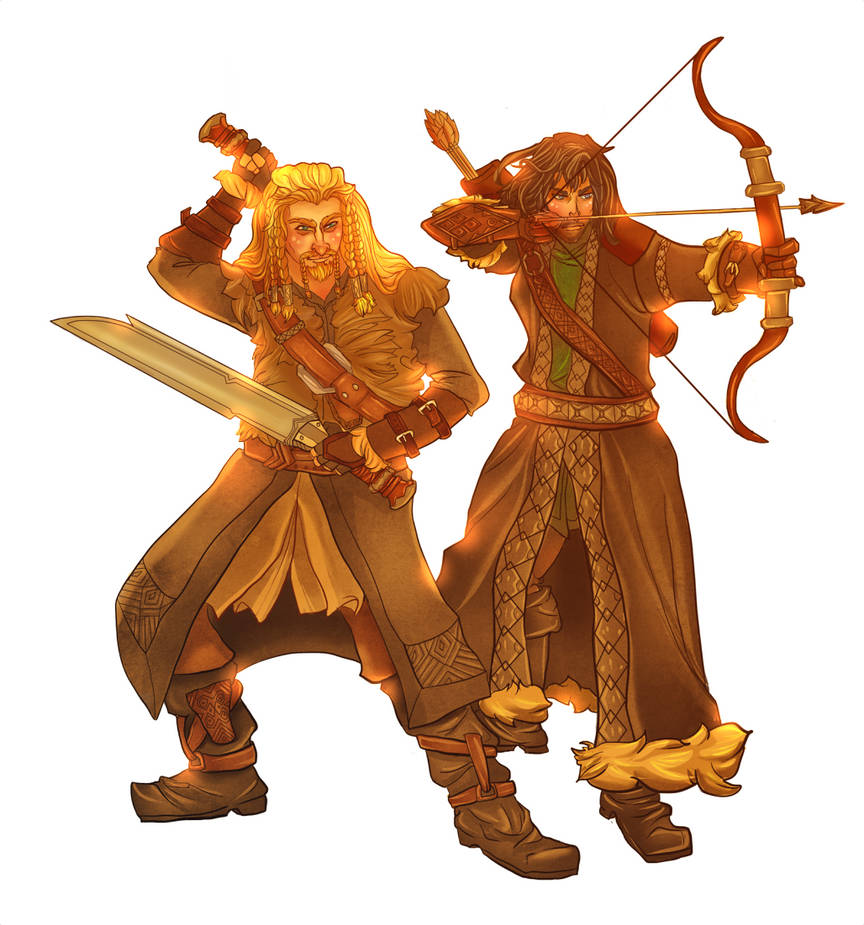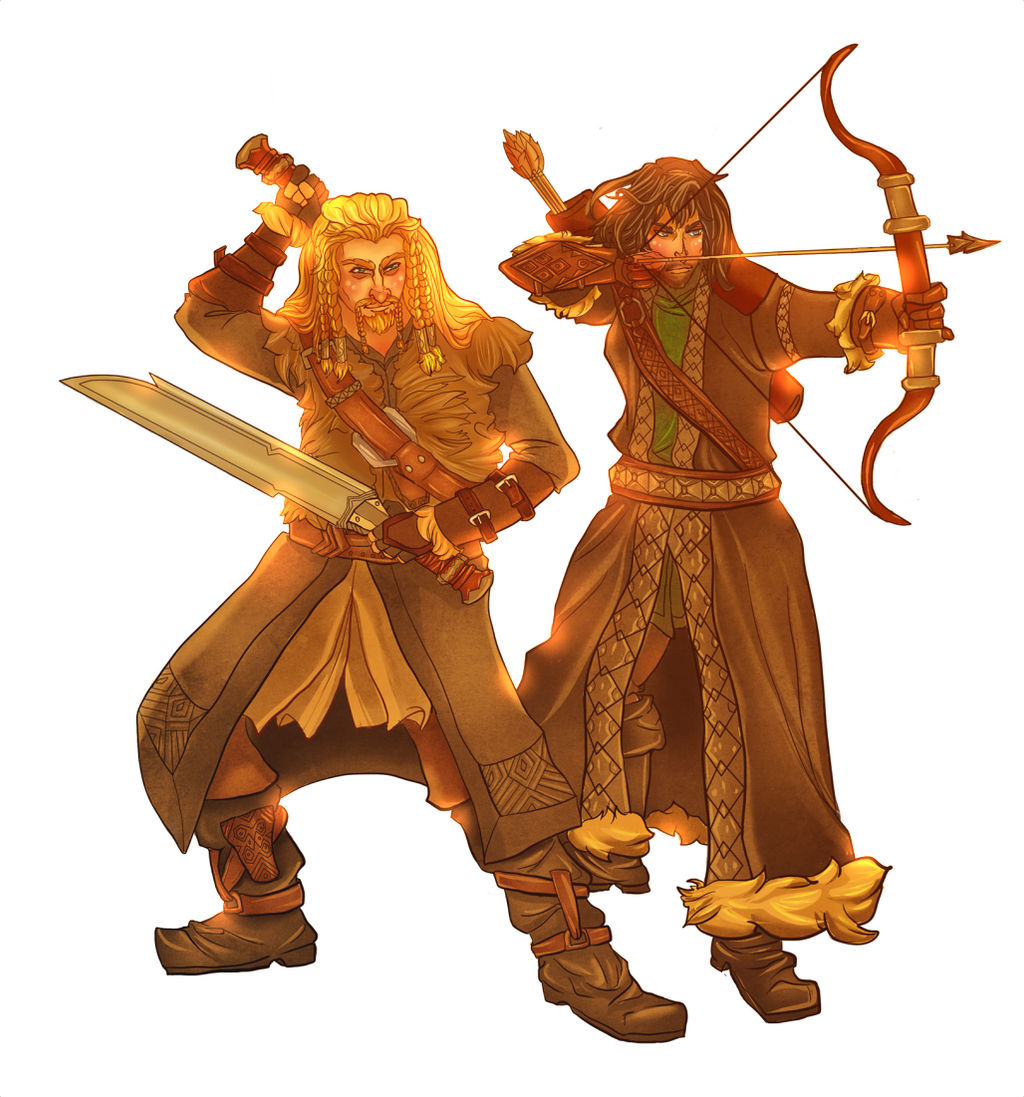 Watch
Oh misty eye of the mountain below
Keep careful watch of my brothers souls
And should the sky be filled with fire and smoke
Keep watching over Durin's sons...

WOOOOOOOO! Its done! I really liked the light that they used in the movies and I tried to emulate that here C: I am very proud of this one!

Fili and Kili <3 Imma cry so hard at the 3rd movie you don't even know...