Something really horrible has happened yesterday.
12 human beings have lost their lives because of their ideas, because of their art.
I was deeply shaken by this awful event and tried to cope, first with sadness, then anger, and then later - just pain.
My heart is with the families of the people
who were killed in Paris on January 7th, 2015.
Charb (Stephane Charbonnier), Cabu (Jean Cabut), Georges Wolinski, Tignous (Bernard Verlhac), Bernard Maris, Honoré (Philippe Honoré), Michel Renaud, Franck Brinsolaro, Ahmed Merabet, Mustapha Ourrad, Frédéric Boisseau, Elsa Cayat.
They should be celebrated as heroes, and their deaths should not strike fear into our hearts, but strength.
Strength to stand up, and sharpen our pencils.
We are all Charlie Hebdo.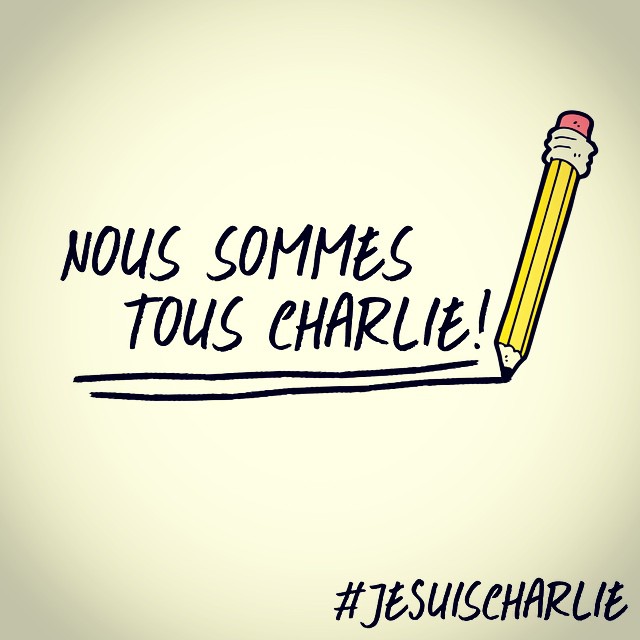 Je Suis Charlie Hebdo



Share
|
Archive
Je Suis Charlie Hebdo
By techgnotic
Je suis Charlie
by Kyovan
Read More


In Paris, France, 13 people were murdered, and among them 5 cartoon artists.
Murdered for being artists and journalists of a humor and satirical newspaper, "Charlie Hebdo." The newspaper was under police protection and at least one of the police guards, unarmed, was killed as he begged for mercy lying in the street.
We are at a loss for words. The fiv