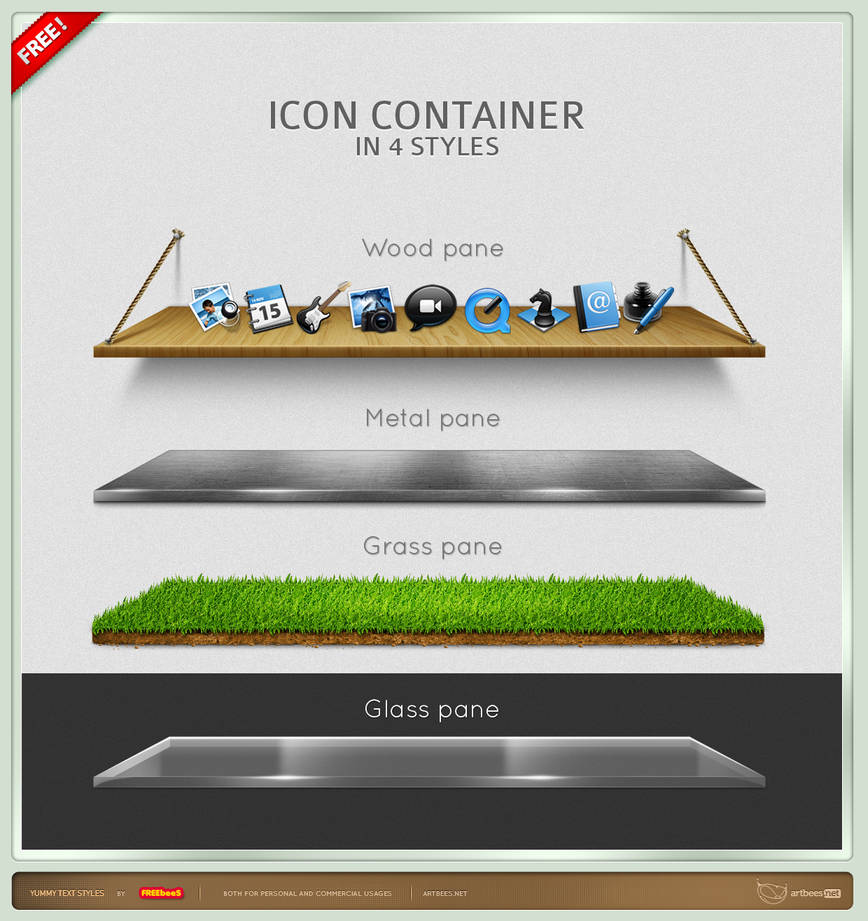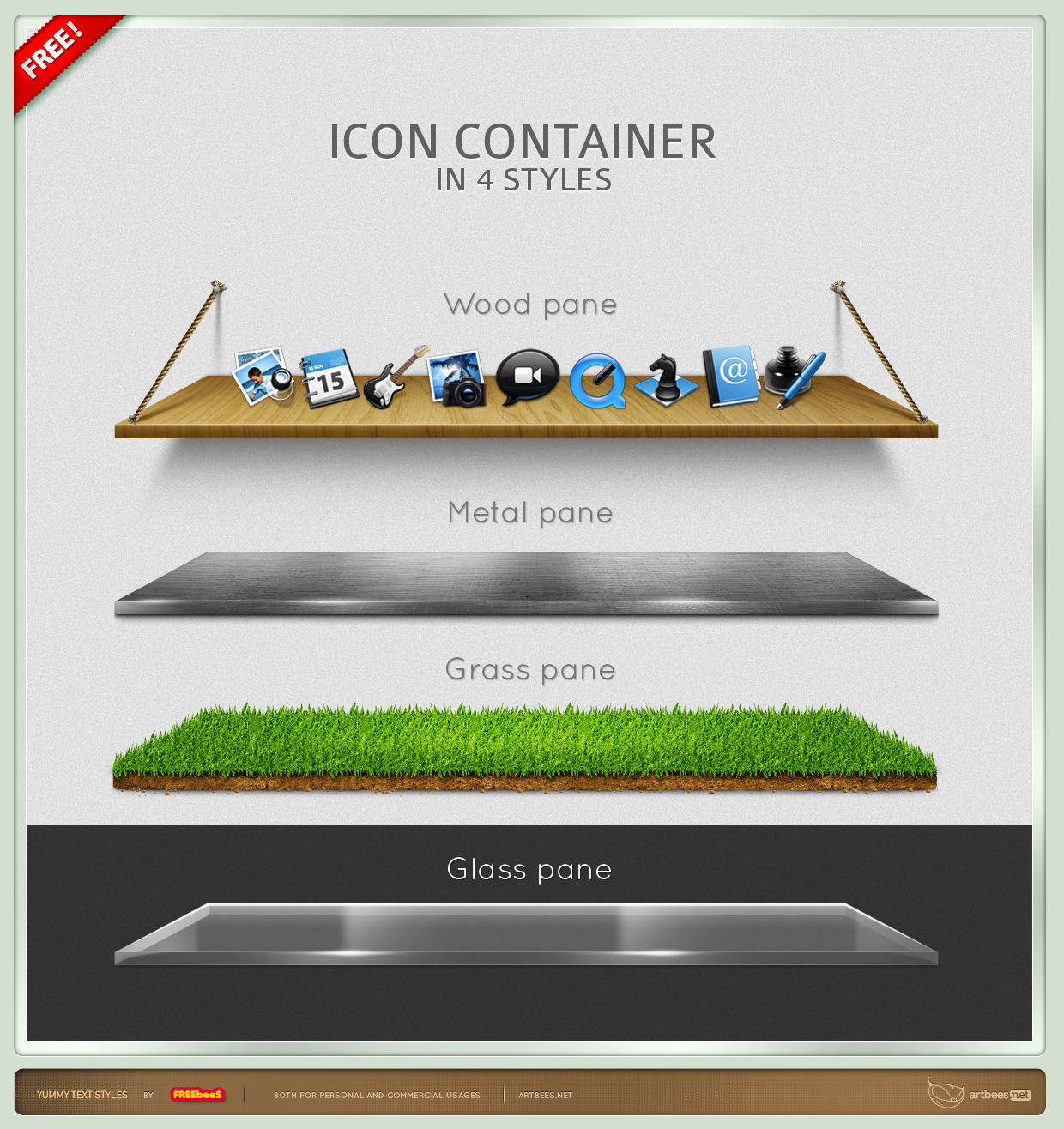 Watch
Gives your icons some cute shelves to sit on! A place just for icons to look sexier!
You will have 4 panes: Wood, Metal, Grass, Glass .
Includes:
4 PNG(s)
License:
Free for personal and commercial usages
Related Deviations:

BUY US A BEAR !
Purchase some of our awesome products, starting from $1.
---
© 2010 ARTBEES | ALL RIGHTS RESERVED .
FREEBees HOME | RSS | DEVIANTART | GRAPHICRIVER | TWITTER | FACEBOOK