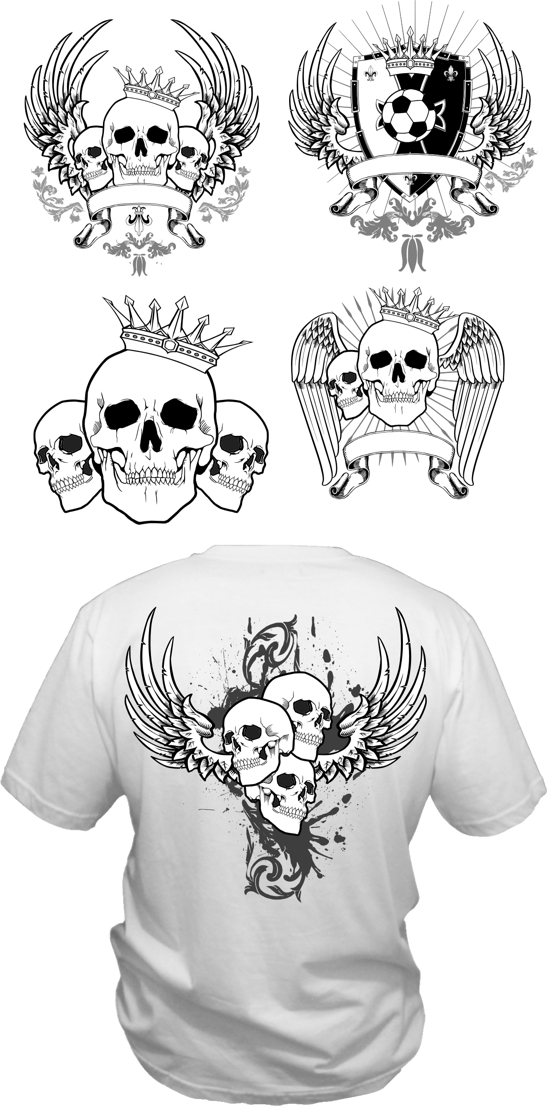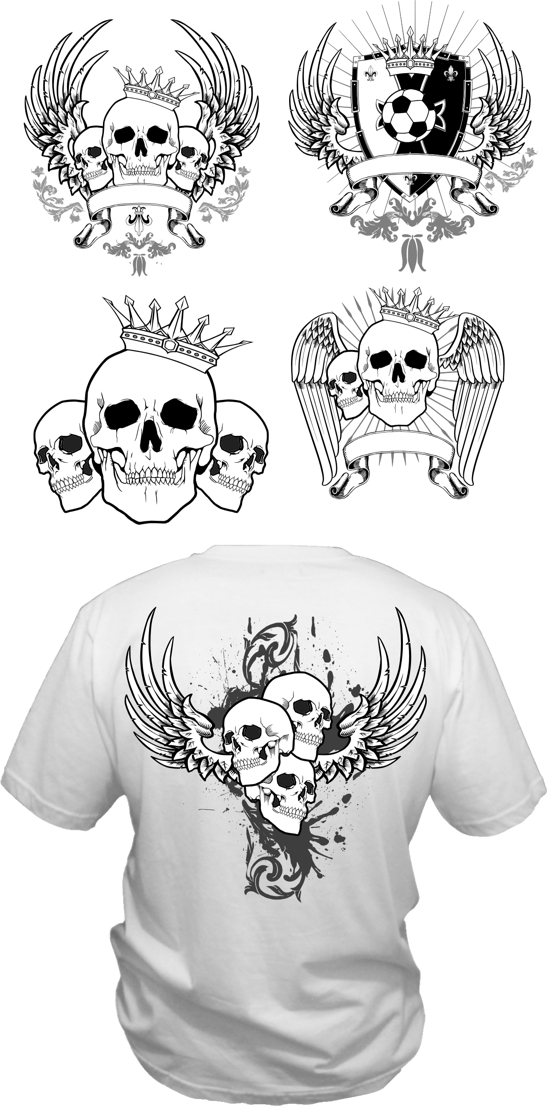 It appears you don't have PDF support in this web browser. Download PDF
A little design action with some of the skulls and free elements from ArtAmp.com..

Skulls, wings, shields and other elements mixed into a few layout starters..

You can download the vector pdf with the download link to the left..

Enjoy!