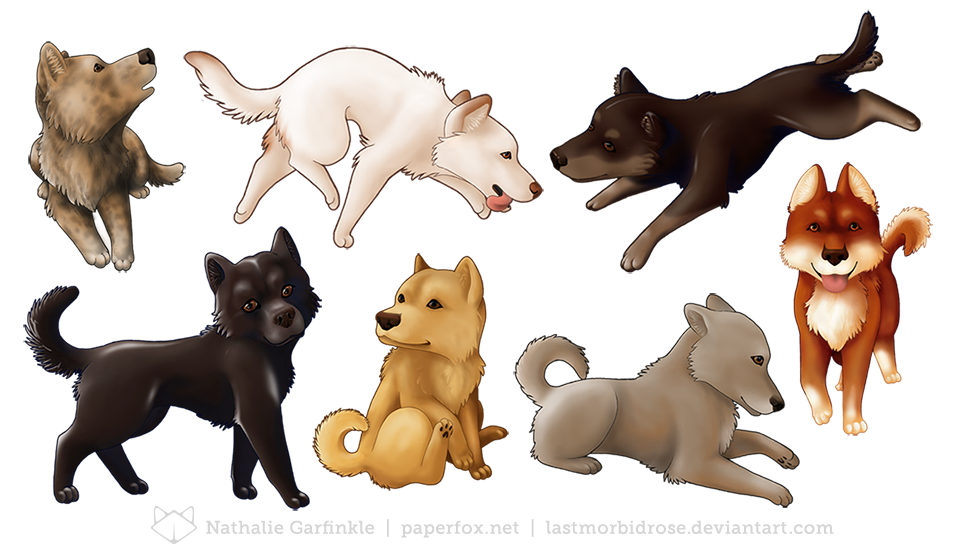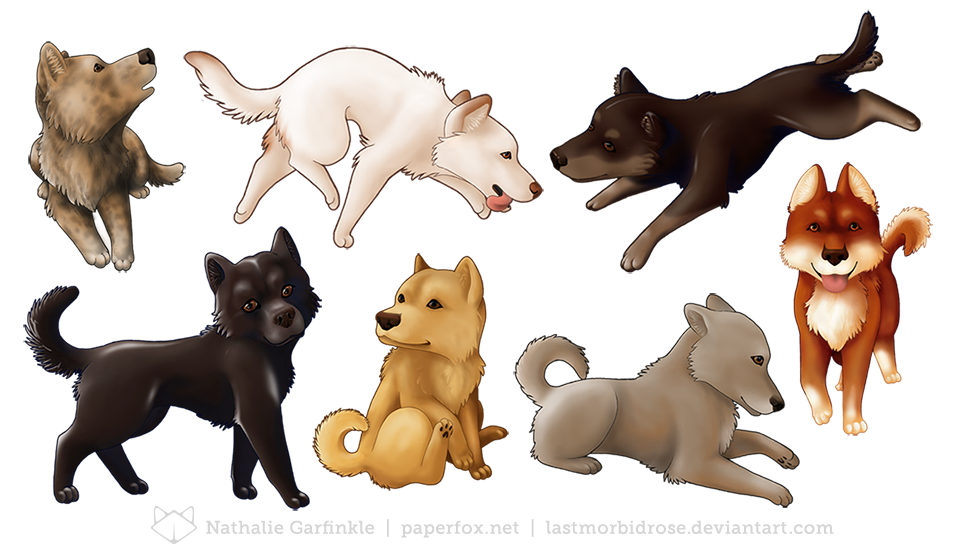 Watch
Because Jindos are awesome! Back in 2010 I rescued a dog who happened to be a Korean Jindo and since then I have gotten involved with Jindo rescue. They are a phenomenal breed and incredibly smart. More info here if you're interested:
History of the Jindo
Here's the ad from back in 2013 and prices if you;re interested in getting some:
I made these stickers as part of a fund raiser for our charity walk back in 2013

I still have some left I think, so if you're interested in buying some, send me a note and I'll try to find them!
I represented all of the major color patterns here that are not considered faults for the breed but its worth noting any of the colors can have the light tummy and mask like the red one or no light areas like the yellow one. (And by breed standard red and yellow are in the same color group anyway)

hellooo, I still make it on here every now and then to look up art stuffs. I got a copy of these stickers I think from my mom, and I love them! I have used them with my students and have sent some to friends!
Reply


glad you like!! Sorry I missed you over Christmas. When will you be back on this coast? We should meet up next time! I have 3 dogs now and they are super awesome!
Reply

thats alright, it was a crazy time! I'll most likely be back some time over the summer, will keep you posted. Wowwww, I'm so jealous! would love to meet em! I'm a regular dog walker for two pups out here, and I'm in love...sometimes I seriously consider dognapping them

Reply

Reply