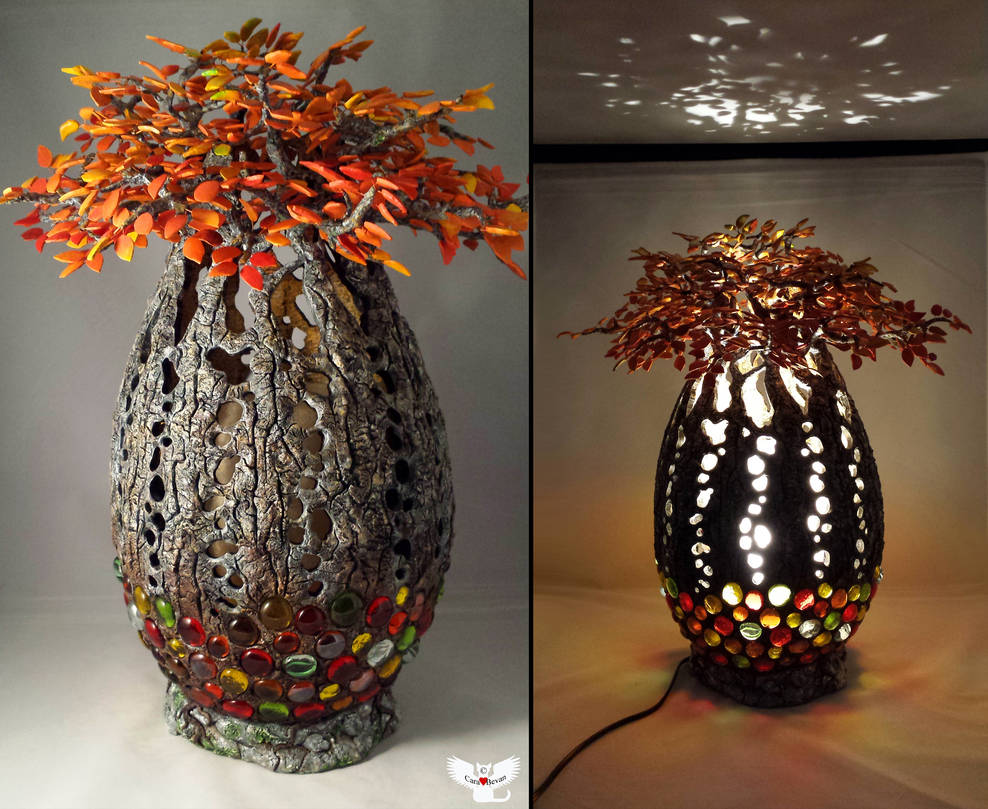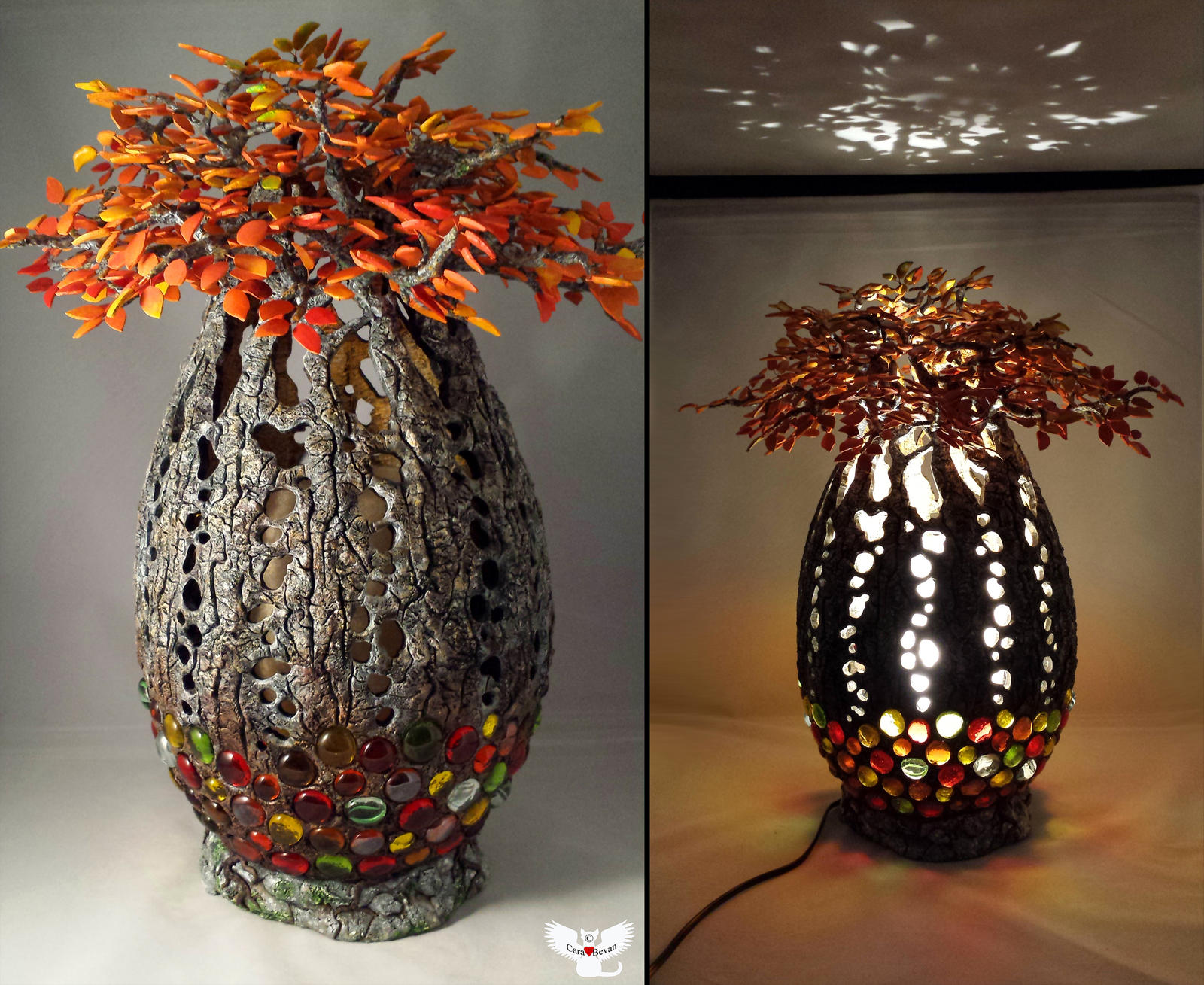 Watch
Here's something different - and my first piece ever made for a museum! :0
The Cameron Art Museum, in Wilmington NC, held a call for artists for their December show called "The Art of Illumination". In their open call, artists could submit illustrated project plans for any piece of work that would be lit by a provided LED lamp light. As a crazy gourd person, I submitted a crazy gourd lamp. And I like trees. So, the Mother Tree!
I *almost* bit off more than I could chew. Artists were given a month to complete their projects after proposals were accepted. And that was delayed a week due to hurricane Matthew. But I went full steam ahead. 118 hours later (no joke, I kept track), the Mother Tree was ready for the show.
This gourd lamp is 19" tall and 14" wide. It's composed of over 20 gourds. A single gourd makes the entire lamp body, which has been carved and cut with a jigsaw while I used clay to sculpt the textures by hand. The canopy contains the rest of the gourds and made 721 individual leaves, which are crushed/cut/trimmed/sanded gourd fragments. At least 100 glass gems were embedded into the bottom for a colorful glow. This was a serious learning project, there were so many steps involved! It broke my brain several times. And I still can't feel the ends of my thumbs.

Blood, sweat, and tears were totally worth it. The "Art of Illumination" show will be up starting December 2nd through January 8th 2017. If you're near or traveling by Wilmington, NC, check it out!... for only my second gourd lamp, I'm pretty proud of myself. XD LOL
Daily Deviation
Given 2017-01-29