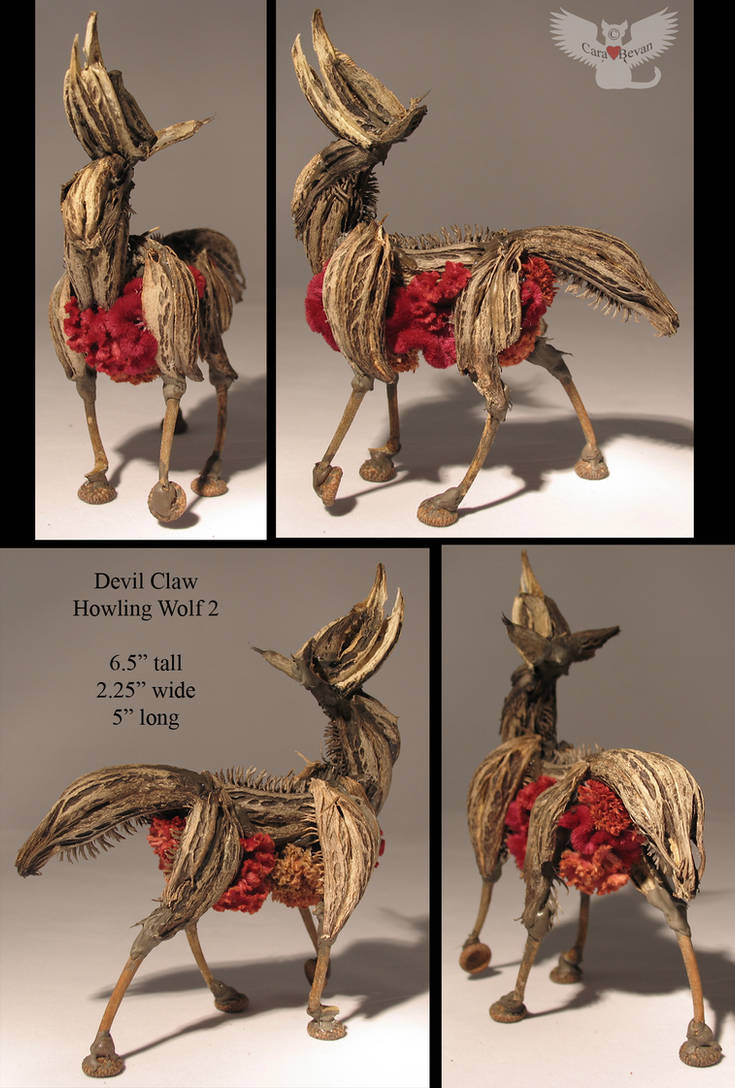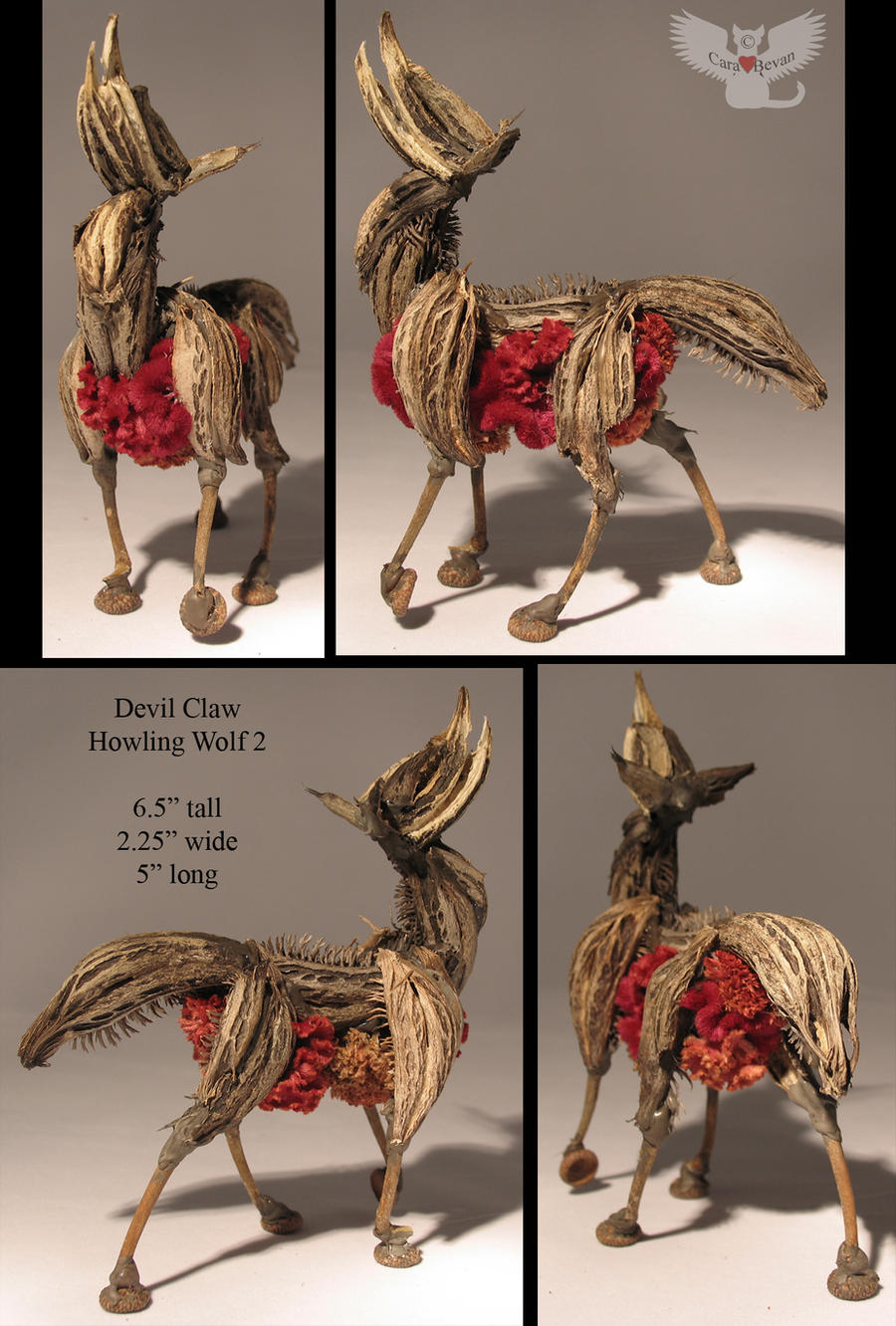 Watch
Made for an art festival but it didn't sell. The first howling wolf sculpture I made just clicked with me (it was a commission). I had to make another one because of it. This one is just as good, and I hope it can howl its way to a new home soon!
Dimensions are on the image.
He's for sale for $30!
Don't know what a devil claw is?