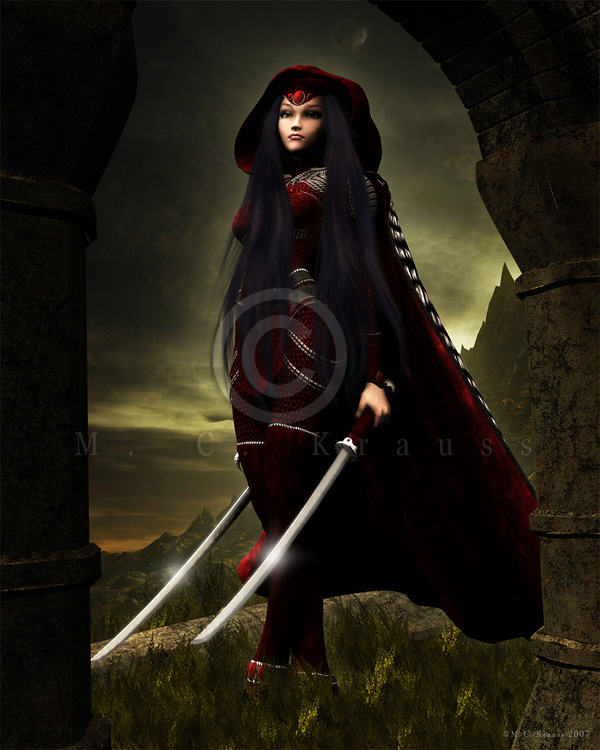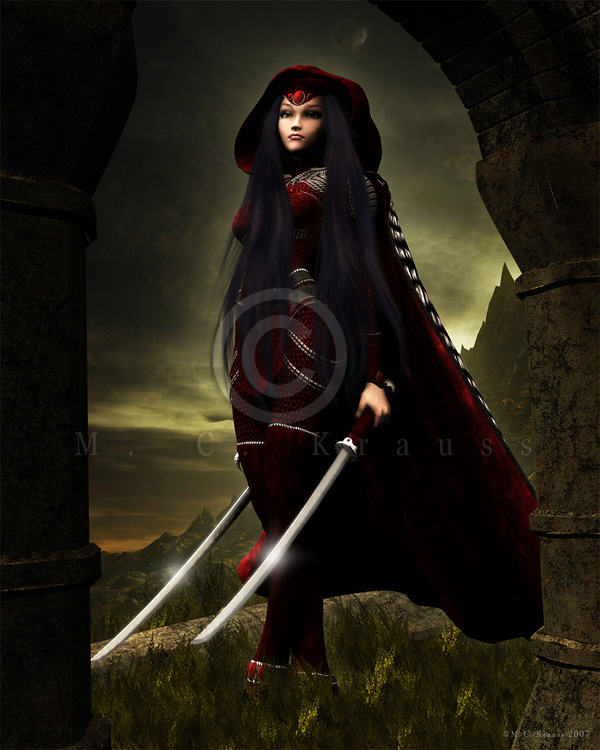 Watch
This is a recreation of another image I made, this one was altered radically for a client. She was very frustrated with the lack of images of female warriors with clothing. I know her pain, having played a warrior character online for years in text-based, freeform, RPG. Anyway, she loves it, lol. And warriors have ever and always will be my fave subject.
STOP - THINK - DON'T!!
You may not add any of my images to any collection outside of Deviantart either on or off the web, or sell prints. NO Facebook, NO Photobucket, NO Flickr. Absolutely NO posting of this image to any of those sites or any similar site on the web or anyplace else with out my express, written permission.
This commission cannot be used. This image contains an embedded digital ID. An embedded digital ID means my images are invisibly marked with my personal ID and copyright year information. My embedded digital ID cannot be removed from this image. Any resources used to create this artwork are purchased or rendered/created by me. Critique not requested or desired..
Prints of my images are
available for purchase
from my Zazzle account.