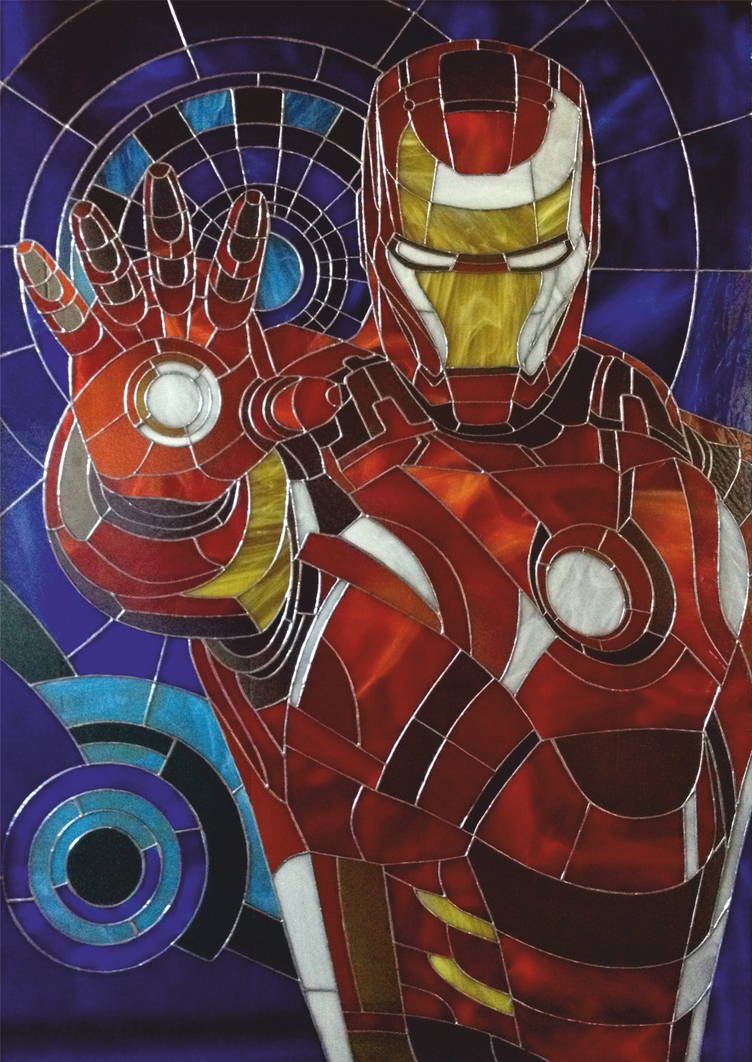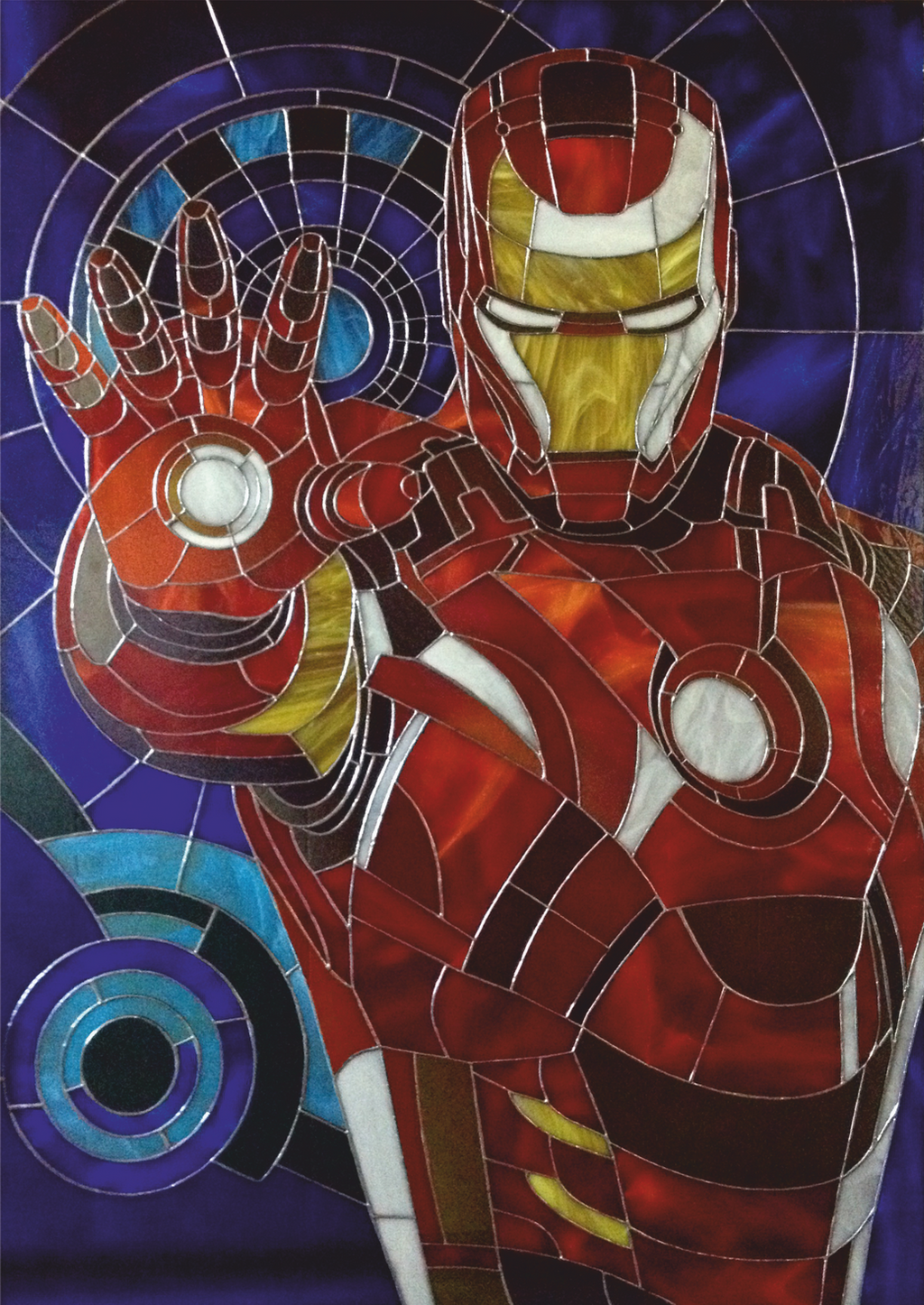 Watch
"Iron Man"... As I like this guy! 1,2x0,8 m

The unique stained glass picture of handwork executed in the technician Tiffany.
The sketch which is specially developed based on the movie "Iron Man", was executed by the graphic designer, and the stained-glass window was made by the skilled master-vitrazhistom in the single copy and now by right can be called as really noteworthy work of art.
The stained-glass window – was put by the thin, having set of nuances, whether on quality of materials and accuracy of assembly depends it will gain sufficient rigidity to become a full-fledged picture. And therefore at production only qualitative materials (the American Spectrum glass translucent/deaf, a copper foil of Copper Foil, MasterFoil) and the professional equipment allowing to make a detail accurately and precisely by the sketch sizes were used.
On production of a picture some months, owing to a large number of elements left (namely: 452 pieces). It allows to carry a stained-glass window to the category "especially difficult".
More fully to transfer character of the hero, his courage, force, a certain brutality and slightly to shade ease and lightness of the glass playing patches of light, in a smithy the steel frame was ordered. The metal solder seams on a stained-glass window helping "to recover" an image of Iron Man, to make it finished perfectly cope with the same task. As background drawing the drawing of a nuclear reactor which looks stylishly was chosen, but at the same time isn't evident and reminds us those drawings of Starck – Iron Man which he developed sitting in an imprisonment.
This stained-glass window will give to any interior identity and will become the center of general attention not only adults, but also children.
In case of need we will build in LED illumination which not only will turn a picture into the shining color miracle, but also will bring a cosiness in the house in a night-time.
Recently exclusive pictures from glass became even more popular and steel will extend worldwide, finding admirers of any social status and age.
This picture will be pleasant to any: to both fans of elite creativity, and the people appreciating modern decisions in an interior, to fans of the movie and comics and, of course, children after all for many of them the man of iron is an example for imitation, the hero who is continued combating the evil and injustice of this world. By the way, the picture can become the central subject of an interior in a nursery, your child will be happy!

Whoaaaaa...its real

wow you must be proud of this, is amazing
Reply

I love this style! Amazing!
Reply

Reply

Reply

Просто шикарно! Столько деталей, и так все гладко и аккуратно *_*
Reply

Спасибо большое)) Старались добиться именно этого результата) Очень рады, что Вам понравилось)
Reply

This is incredible! The "sheen" on the armor, the background design, the incredible detail in the "shading", and the simple fact that you're able to create such an anatomically correct representation of Tony (the face-on angle just makes it more impressive) with this material is amazing.
Brilliant job

Reply

Thanks a lot for an appreciation of our creativity) is very pleasant) The sketch was done volume. And glass literally recovered it)
Reply

MrHoeft and TheChickenLad thank you very much for viewing of our creativity and a high response)) are glad to MrHoeft that you liked colors when selected a palette, tried to make "Iron Man" volume and more realistic)
Reply

this is brain-meltingly cool! the shading and colors are so awesome! very nice!

Reply

thank you very much) colors very long selected and are very glad that they were pleasant to you)
Reply

Reply