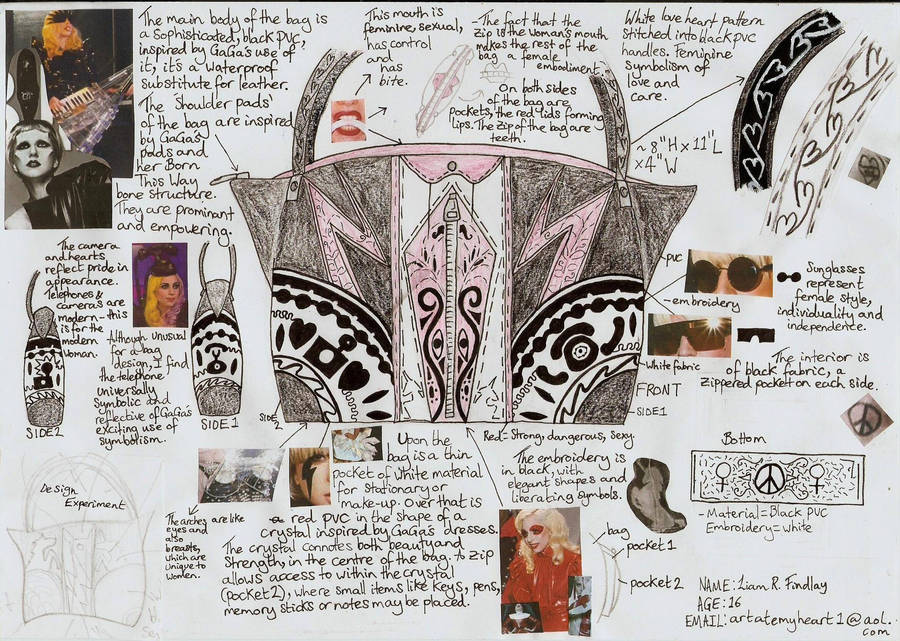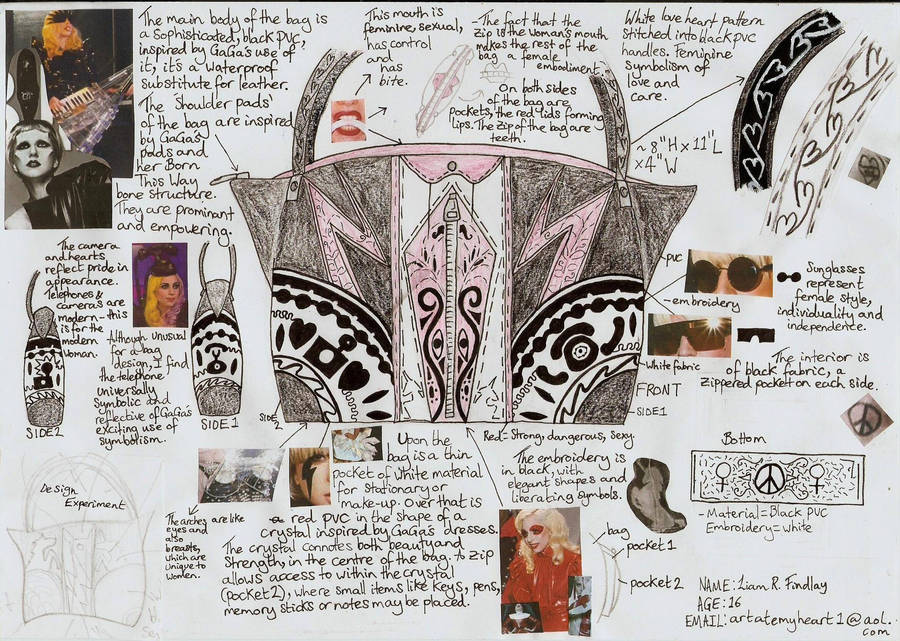 Watch
A handbag inspired by Lady GaGa (regarding female empowerment) and designed for Laga Handbags. I was lucky enough to have won their competition and the design was made into Laga's first handmade 2011 limited edition bag

Lady GaGa will hopefully receive one herself!
Completed around March 2011 A.D.
The finished product:
[link]

Reply

You know her so well

I'd love to have this and would use it with pride.
Reply

very cool, well done congrats!
Reply

wow, u totaly deserved to win! id be such a proud lil monster carrying this around

Reply

Thank you! I appreciate the feedback and I'm glad that it appeals to Little Monsters

Reply

your welcome, and it sure does

has it actually been made then? i checked the site but couldn't find anything..sorry, its just im curious to see ur actual made product now

Reply

Wonderful work! I see that you jobbed hard at this


Reply

wow, very cool and very gaga! congratulations on the win!
Reply