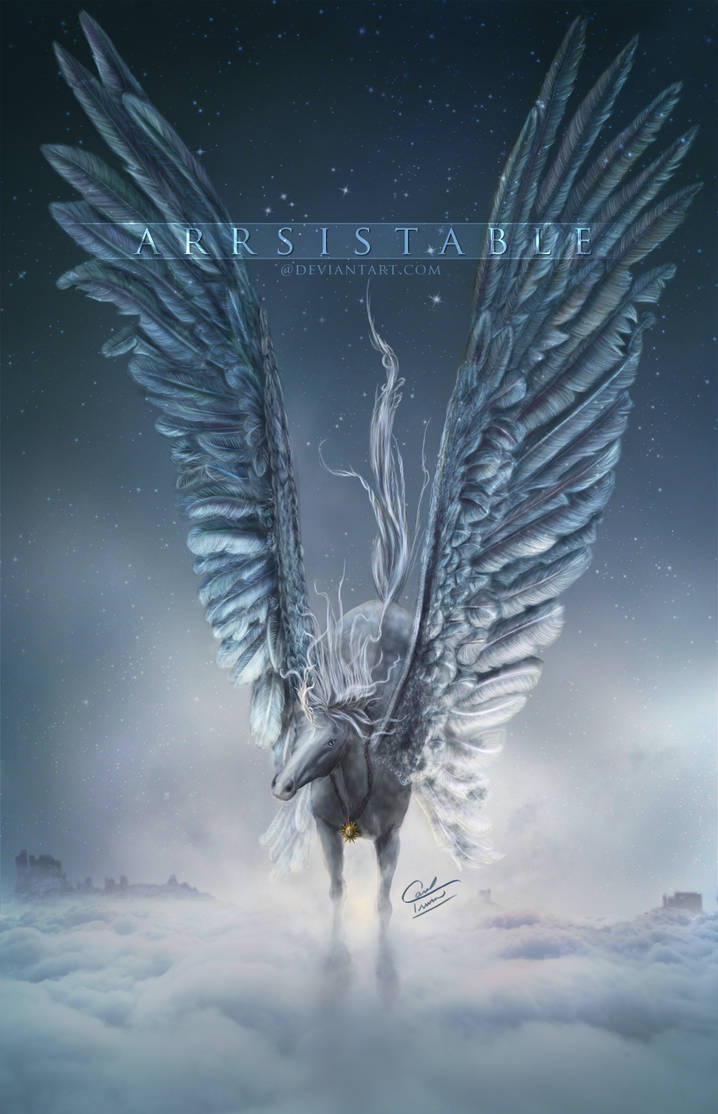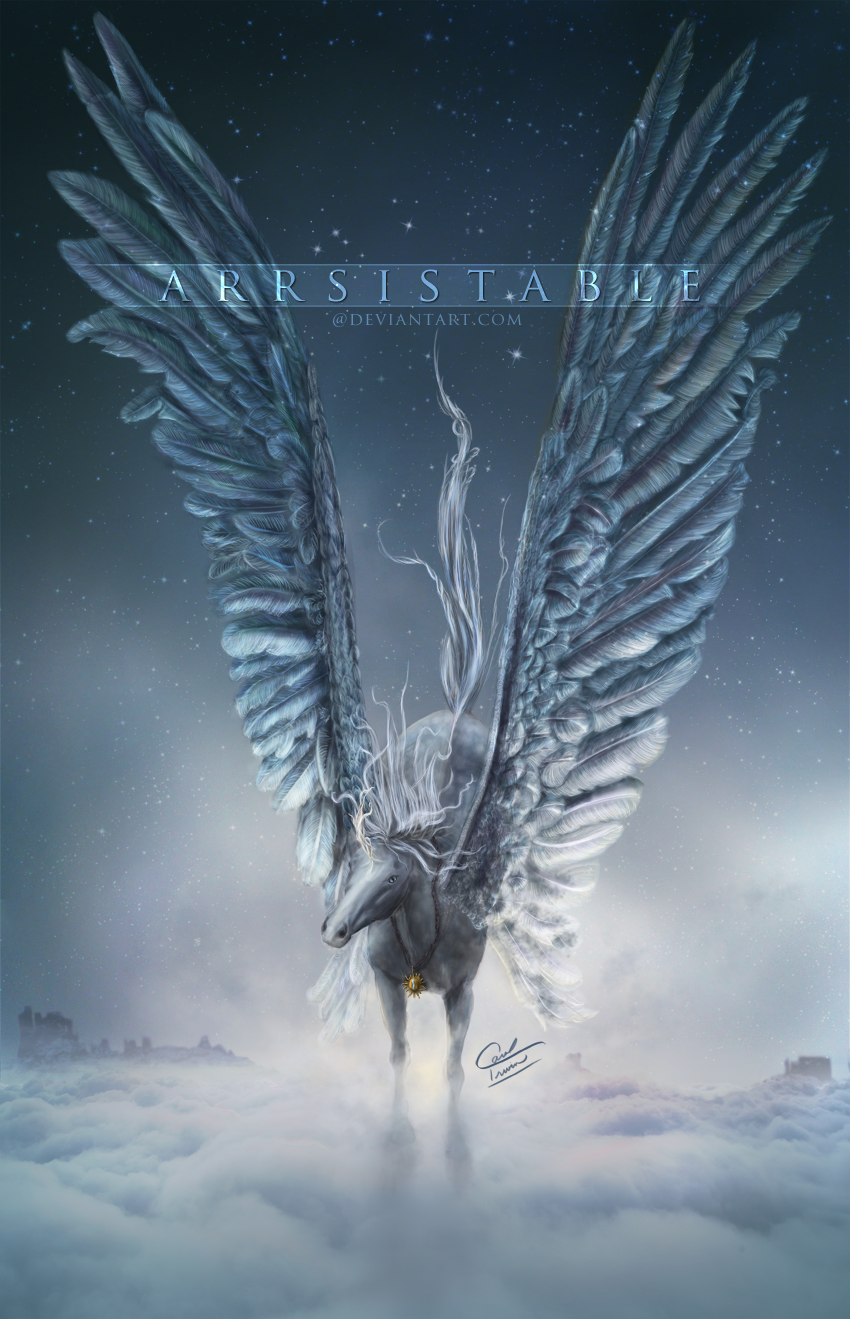 Watch
Woot! My triumphant return. Kind of.. sort of?
This was a commission for ~
NewShine
, who, while very specific about what everything, was absolutely
amazing
to do art for. She was constructive, she pointed out things before they went too far, and gave me artistic freedom inside the boundaries of specifications. Sounds complicated, but just look at the picture -- the entire character is complicated.

So, lets round this up. Large iridescent wings, covered in a moth-like powder. Twisted opal-colored horn, made of bone but something akin to twisted roots/driftwood. Opal hooves, which you can't see. Silver/blue mane/tail, long. Blue coat with dapples that aren't too light or too dark. Brass starburst-shaped pendant on a necklace of black-purple braided horsehair, Andalusian type, and unique eyes that are.. kind of like a regular horse eye turned at a 90 degree angle. My decision to stick him in the clouds evidently meant that EVERYTHING was blue in the picture, haha! My bad.
And, er, on that note, this picture took roughly 5 months to complete... but in my defense, I had 3 little boys by myself over a sweltering summer, was gone or had company over every single weekend, and had my hard drive fail during it all too.

Wings were completely painted by hand, as the horn, the necklace/pendant, mane/tail, stars and sky and mist. Even the horse, who is based off of one of =
larfsalot
's pictures, has nothing of the original photo in it, totally painted over.

So, on that note, stock credits:
Horse: =
larfsalot
-
[link]
Strutures in the distance: *
legends-of-the-west
-
[link]
&
[link]
Clouds: *
Eteria-Stockphoto
-
[link]
&
[link]
Hope you like it