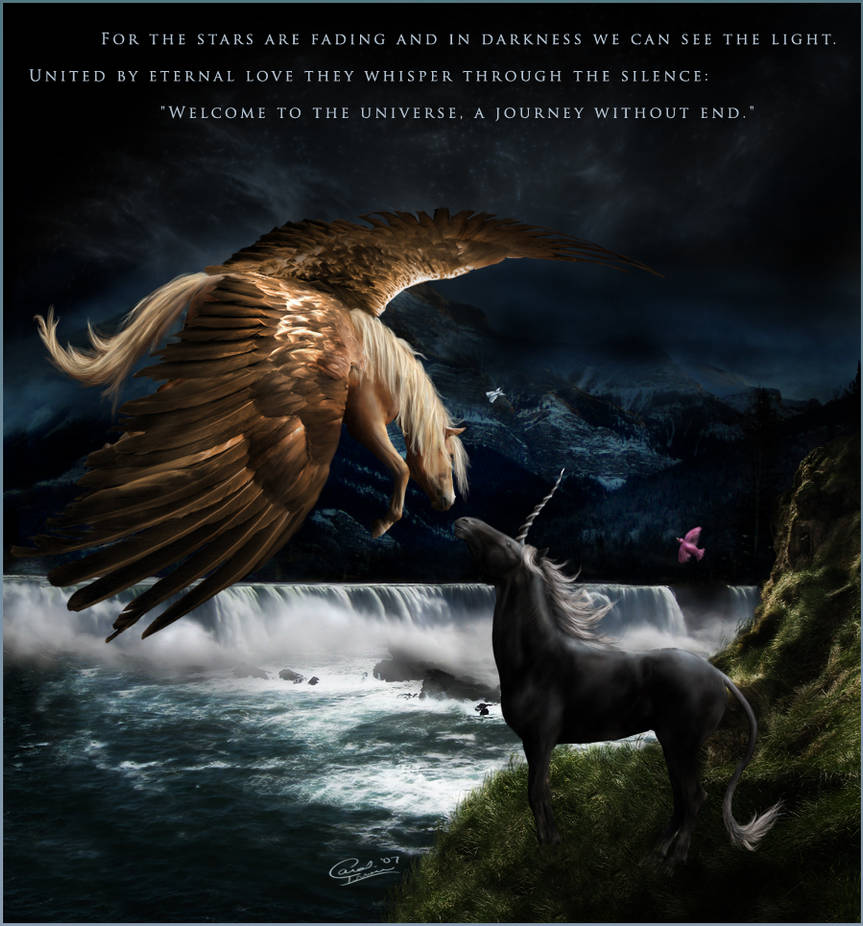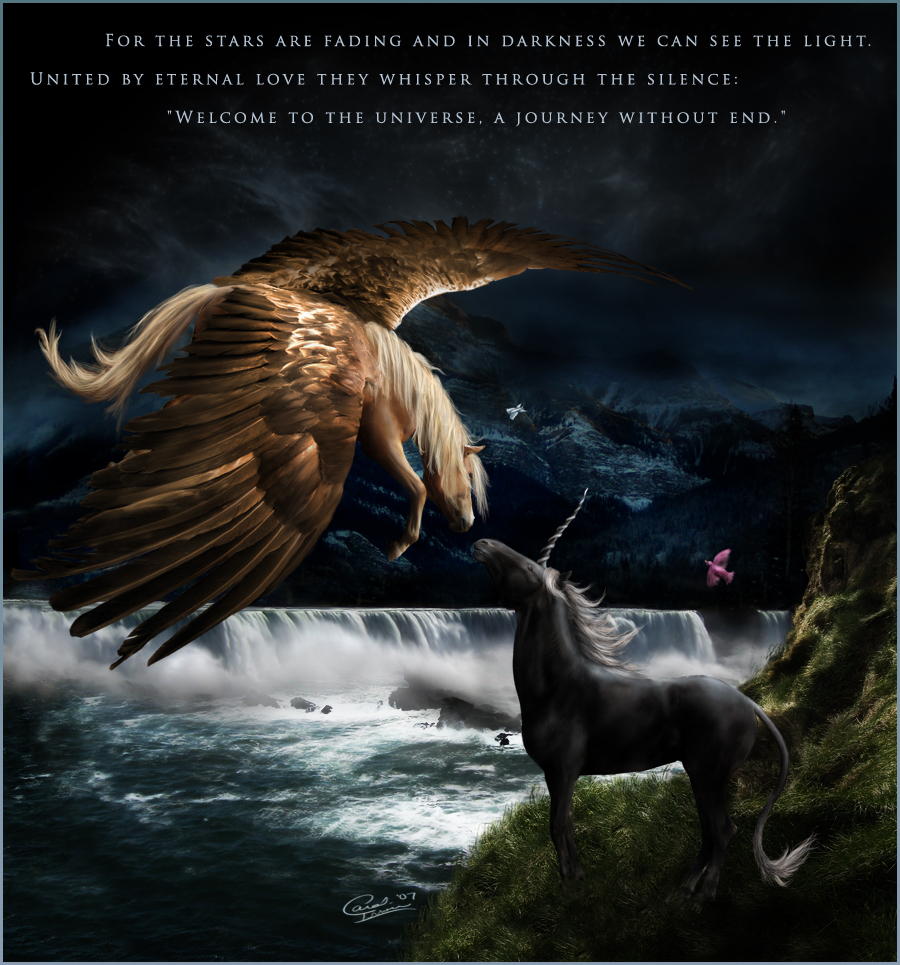 Watch
*faceplants*
And thus my semi-kind-of triumphant return to DA (and Adobe) after having my baby. I swear, I don't do anything in Adobe for a month and my brain begins to rot.
Total time: Too much.

I don't know how long it took me... I just know that it took a long time to find the right stocks (hours), and then took.. I don't know. Somewhere between 6-8 solid hours of manipulating/painting to slap it all together.
The manes, tails, horn, butterfly and bird were painted, along with the sky beyond the mountains. Every bit of this was touched in some way (and I do mean every last pixel), though it doesn't look like it for the most part. Which, I suppose, is the point of it in the end, huh?
This picture was done for ~Wintermagie for capturing my 10,000th pageview
. I know, I'm over 15k now, but.. but.. I was busy! Having a baby is hard work.

These two are from a story she's writing, based, from what I understood, around a palo pegasus and a black unicorn who are love-bound, but nothing that will ever truly work out in the end. The white butterfly and pink bird were requested to be in there as well; the butterfly is connected to the palomino, and the bird to the unicorn. The quote is hers too - all compliments to the beautiful words goes to her, of course!
CLOSEUPS:
[link]
Credits!
#
resurgere
- Mountians
~
Haiku-Stock
- Palomino (both pics blended together):
[link]
[link]
*
solarka-stock
- Palomino wings:
[link]
~
ArrsistableStock
- Waterfall:
[link]
~
Bladewing-Stock
- Grassy cliff:
[link]
~
nachtswolf-stock
Foreground water:
[link]
~
Snowyowl88-Stock
Unicorn:
[link]
Personal stock & brushes.
Please FULLVIEW!
----
Do not steal, remanipulate, crop, cut, paint over, or otherwise deface my artwork. It is not available for public use - if you would like me to create an image solely for you to use, please contact me about a commission.