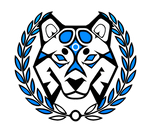 The complete list of all Tokotas I own and their appropriate trackers.

: Main Tokotas
Goals + Milestones
---
---
Relevant Links :
[ Tokotas Navigation Hub ]
Packs
Puppies
Breeding Tracker
Slot Tracker
---
---
Uploaded :
Dires :
---
Tokotas :
---
Tokis :
---
---
Affiliates :
Benefits :
All benefits are at my discretion.
Occasional free HP/activity images.
Discount slots/items/companions.
Possible free items/companions/split slots or full slots.
Possible help reaching wishlist goals.
Free slots must be used by the affiliate unless gifting is previously discussed. Splitting a full slot is okay, but selling or trading is not. In the case of split slots, the affiliate will get PotL.
Free items/companions are only to be used by the affiliate unless previously discussed.
Looking For :
Help getting wanted traits/items/companions.
Discounted, traded, or gifted slots. [ Dires, tokis or rare manes. I'm not particularly interested in rare markings or standard build tokotas. ]
Possible art collabs. [ PB Faction Brawl events, Quests, Activities, general art. ]
Affiliates :
---
---

Species + Group ©
noebelle