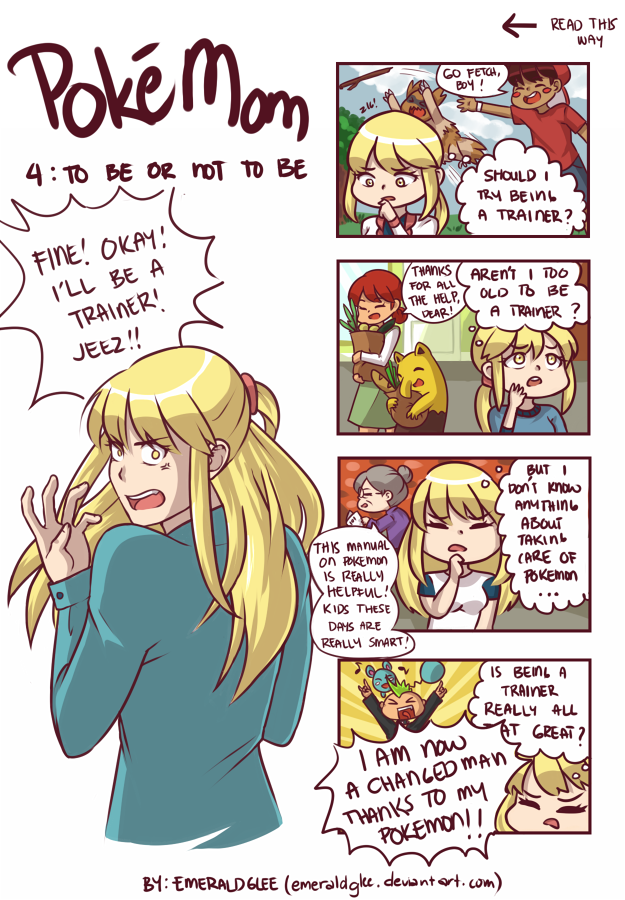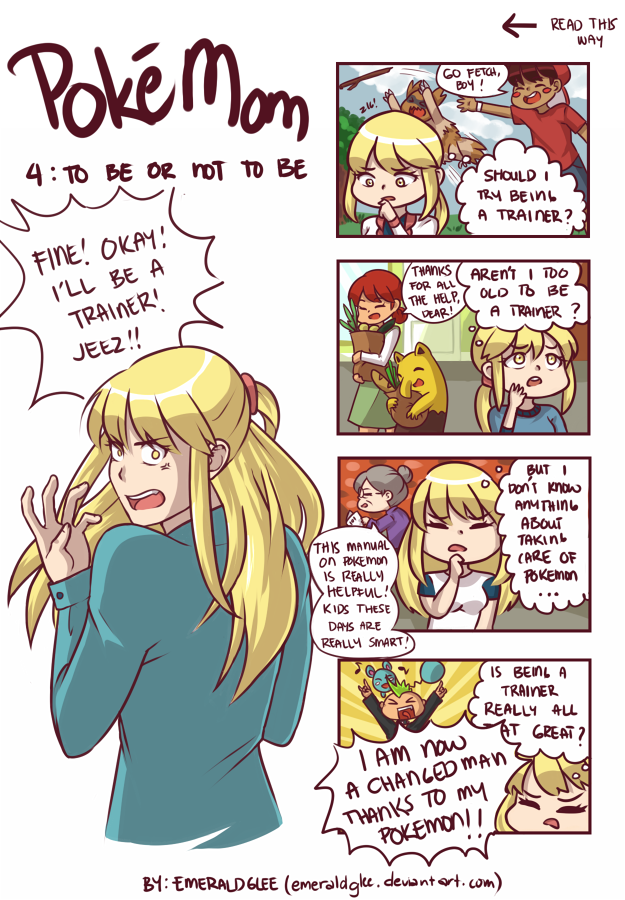 Watch
Cover
<- Prev Page 4 Next ->
Mom finally makes a decision. The world better prepare.
I had mom change her clothes to show the days have changed. The first few strips were all in the same day and this one spanned roughly a week. Considering Kalos is all about fashion, everyone here would be changing clothes often. Yay for more excuses to try on fashion.

Is it really? Everyone around her seems to think so, but this is a nuzlocke! She might well be doomed. However, she's not too old to rock a new outfit. XD
Reply

Well, even if it isn't, she has decided to go through with it. We can only pray that she'll survive!

And hehe, she may be in her mid-forties, but that won't stop her from dressing up!
Reply