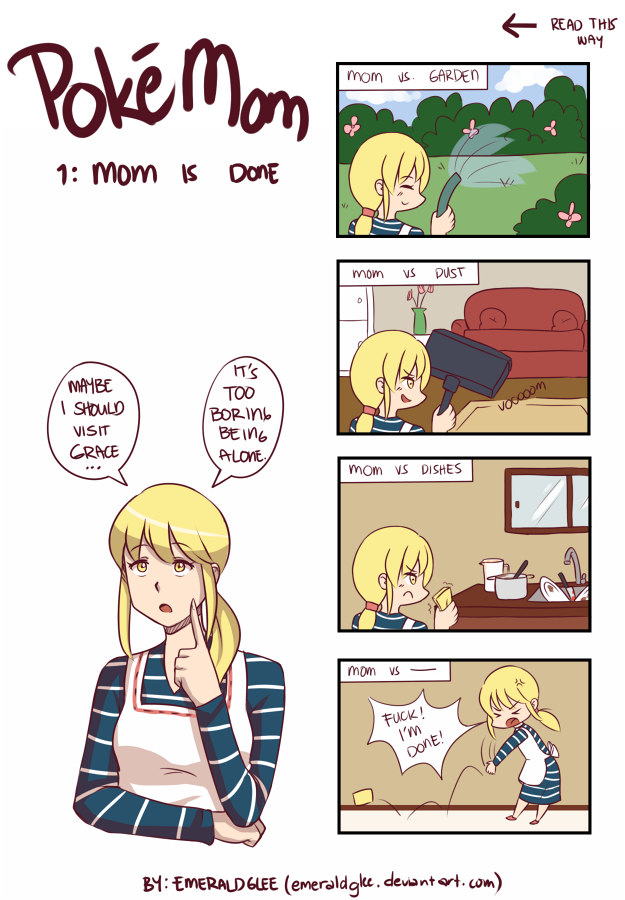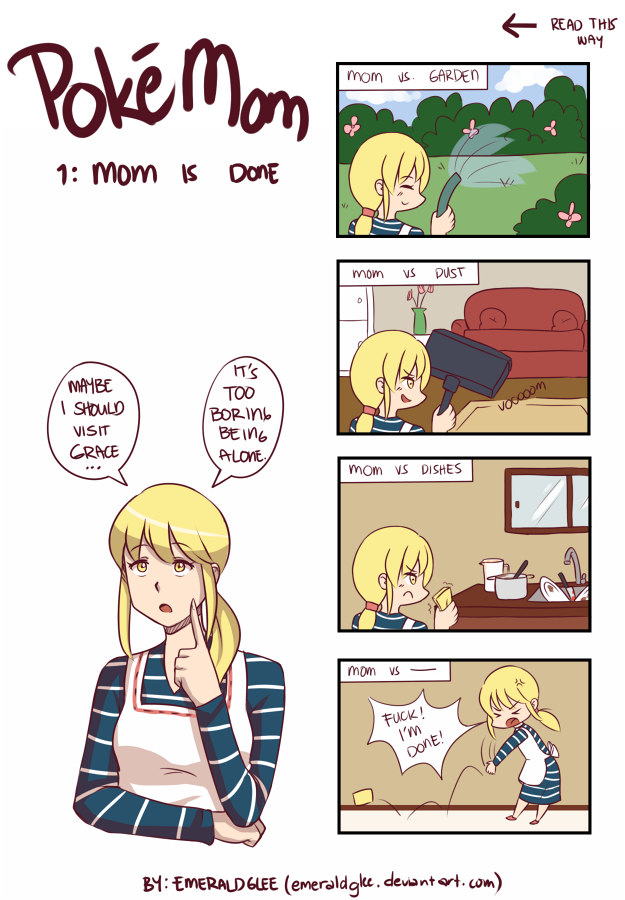 Watch

Professor Xion: *create a miniature tombstone of the sponge.*
Reply

Written on the stone: Here lies the noble knight, Sir Scrubalot, who valiantly fought battles against scum. He shall be missed.
Reply

Thus we have our first victim: the sponge. Chores are a pain, I can see why she wants something more exciting.
Reply

Ahaha~ Yeah, mom is tired of her boring daily life. Washing dishes is her least favorite thing to do.
Reply

Cute and funny! Keep it up!
Reply