This is the showcase journal, where all my artworks will be presented and highlights from AAAA participants will be on display.
For info about whole action go HERE.


Warm-up period (30th-31st)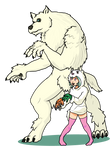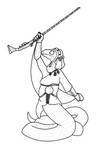 Other participants: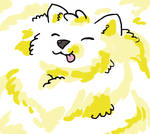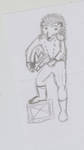 AAAAdvanced, WEEK 1 (1st-5th)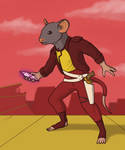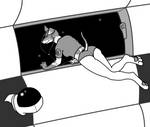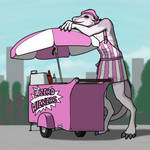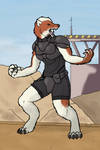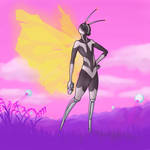 Highlights: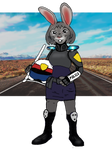 Entering in the weekly category, we have lovely bunny from bunny.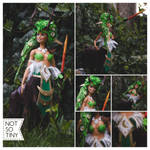 Weekly contender in an 'is this even anthro?' category.
Two stars for effort, one for fur, one for mighty brows, one because nepotism. 5/5.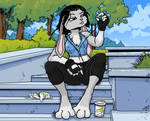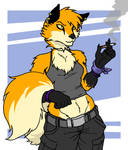 Shabz provided us with nice variety of entries and drew silly random nonsense I wrote.
Out of those both hare-girl and vixen get my votes for being the best.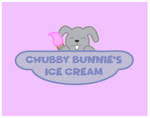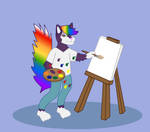 AG presented couple of logos and bunch of interesting characters.
Chubby Bunnie's Ice Cream is just too damn adorable and Patches is a very interesting piece with nice colours.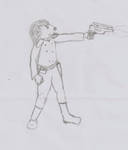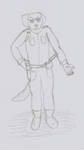 Waltey took a different route and decided to present a coherent story throughout his entries.
Both Shooty mcHedgehog and Officer Good Boy interested me the most out of the bunch.
AAAAwesome, WEEK 2 (6th-12th)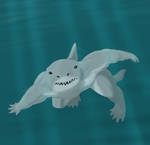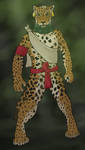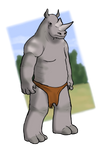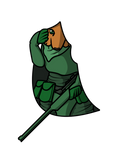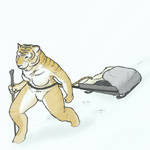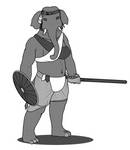 Highlights: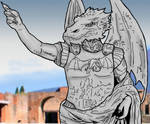 This week bunny gave us something so good there's no words to describe this. I adore it with every cell of my body.
All praise bunny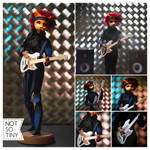 Yet again, this week's category is 'technically anthro'.
An impressive looking Commander Meouch, great work for sure!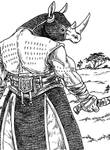 For the highlights from Shabz, among many of the great entries he added, I chose:
1) a much better rhino than what I drew. Like, woah.
2) vanity.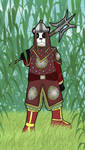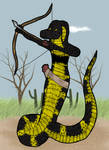 For the AAAAwesome week AG showed a whole bunch of fierce warriors, some even in the midst of combat.
From those I chose fearsome panda warrior, because I'm sucker for Chinese period military aesthetics, and snake-person, because they're such uncommon anthros.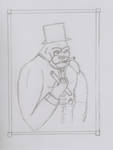 Kitteh Paws keeps surprising me with range of characters and settings he uses! Seriously, keep rocking!
For the highlights two really amazing artworks were chosen, I still can't get over gorilla J. P. Morgan.
AAAAdorable, WEEK 3 (13th-19th)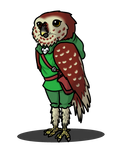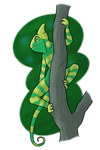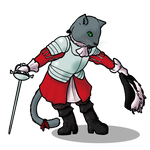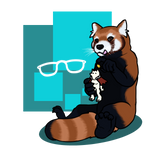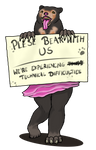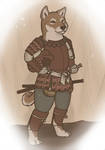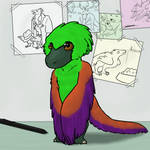 Highlights: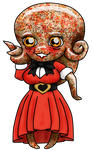 For weekly entry, bunny provided us with extra-cute octopus-lady! This level of adorable should be forbidden for water creatures.

Due to technical reasons, weekly entry will be provided on later date.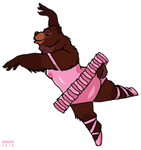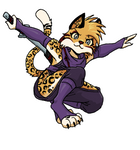 With mostly cartoonish entries this week, Shabz drew a plethora of d'aww characters.
Standing out among them was realization of my silly joke and really badass ninja kitty who inspired my own samurai puppy pic.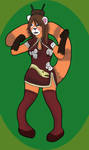 AG came up with cartload of interesting idea and own take on the theme.
From the entries I again went for Chinese-inspired one and a nicely detailed cat princess.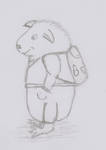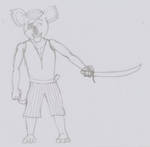 As always surprising me, Kitteh Paws went for wide range of mostly modern characters.
Among them the adorable guinea pig tourist and actual terror of the seas caught my eye the most.
AAAArchaic, WEEK 4 (20th-26th)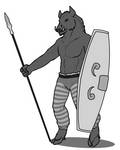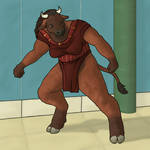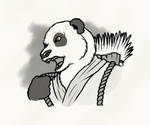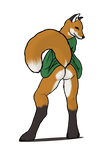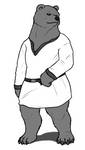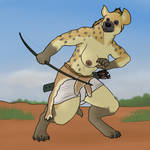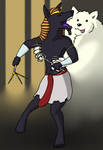 Highlights: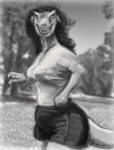 Outstanding idea and really good execution! Round of applause for bunny for toying with the theme in most magnificent way.

Due to technical reasons, weekly entry will be provided on later date.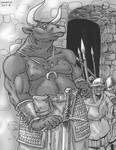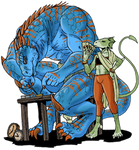 Unsurprisingly, Shabz used the theme as opportunity to present more of Aiers beastfolk.
Among those, the stoic minotaur guard caught my eye, as he seemed such an interesting character on his own. As for watchmaker, that's just awesome. You do you, Watchmaker, don't let anyone tell you otherwise.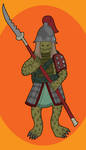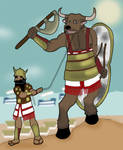 AG as always providing, surveying some interesting periods and places to turn them into fantasy settings!
The turtle soldier is just amazing and a counterbalance for usual ninja stereotype. As for minotaur, I dunno. I apparently have thing for minotaurs.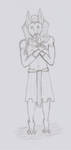 Kitteh Paws going strong with a lot of Roman themes this time around.
My favs have to go to the legionnaire, simply due to amount of details in the pic, as well as jackal pharaoh, who became inspiration for my own pic.
AAAAnomaly, WEEK 5 (27th-31st)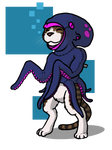 <cue four missed entries at the very end. I failed at my own thing v_v>
Highlights: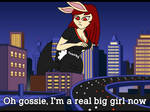 Going strong in the finale with a bunny terror. They say go big or go home, bunny went big and went over people homes. Still counts!

Due to technical reasons, weekly entry will be provided on later date.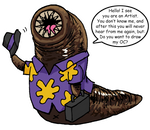 Admittedly this was the toughest theme of the bunch, but Shabz came on top of it after all.
As for its highlight, I'm choosing the leech boy, dropping some truth bombs on people. Naughty leech boy v_v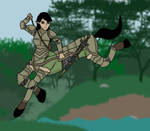 AG going wild on the anomaly theme, I appreciate that.
Also, yes, centaur. I'll allow it, because I already allowed the Warcraft dryad so why the hell no.

For the grand finale Kitteh Paws was doing art trades.
So proud of you, Kitteh Paws! You went far!