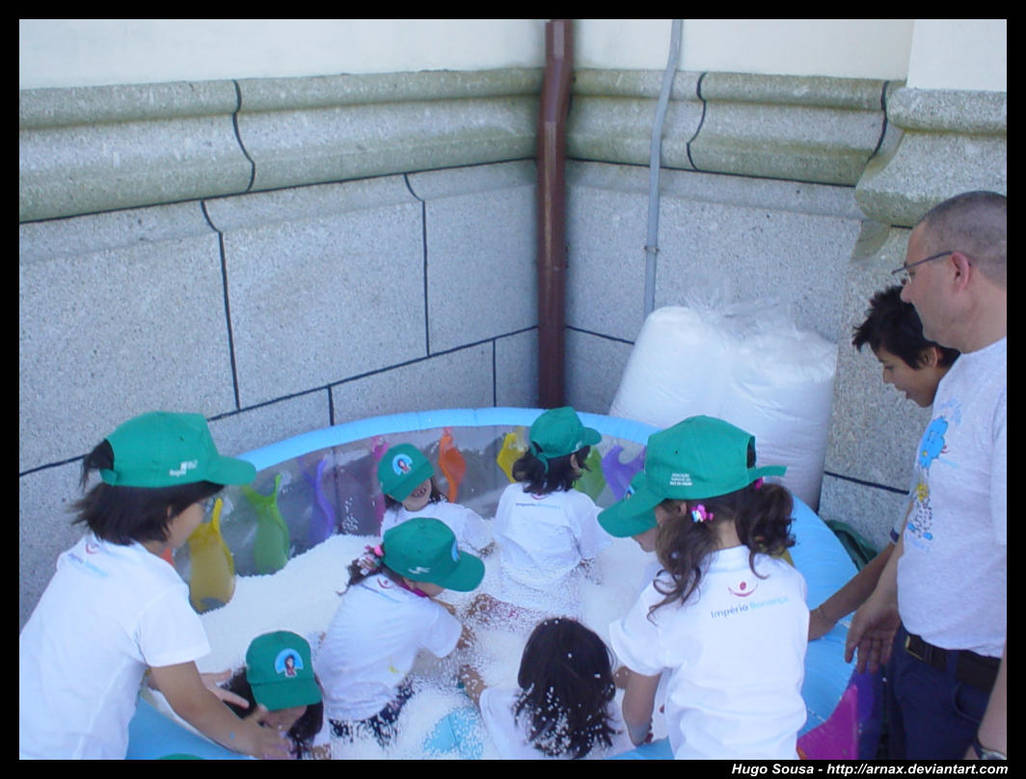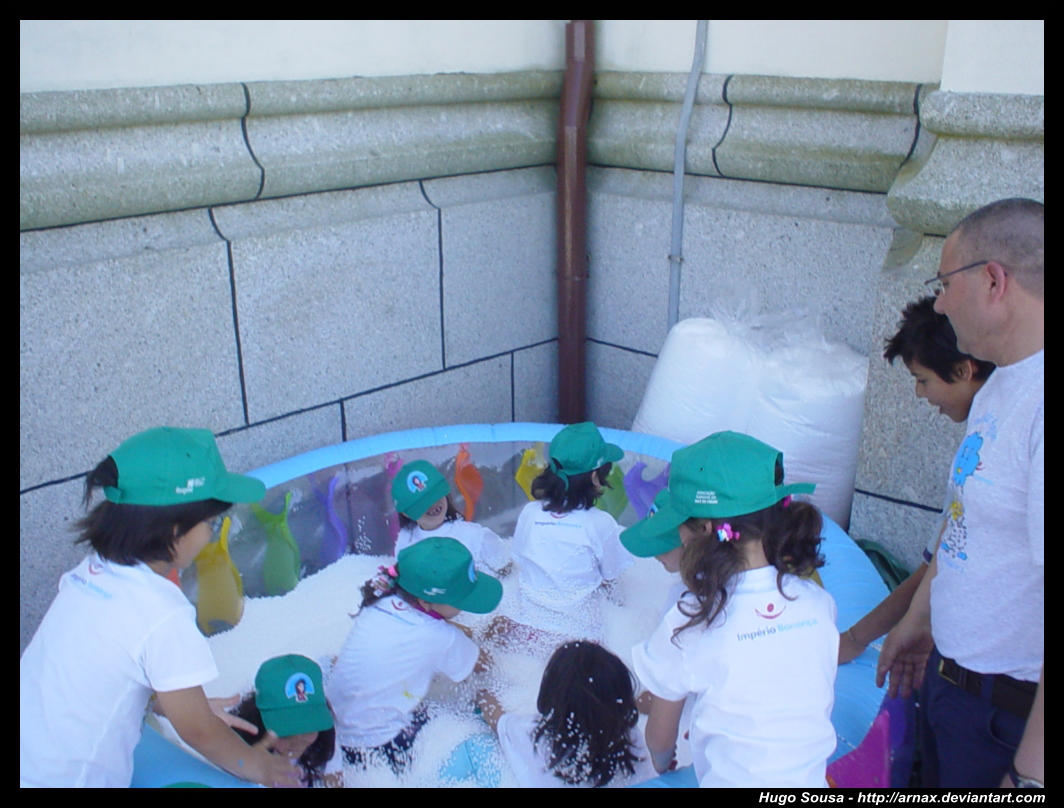 Watch
An extremely pleasant, though tiring, day. There were around 140 kids during the morning and 110 on the afternoon that we had to entertain and teach some notions of recycling and the water cycle.
I was playing with them at this pool with a few friends that helped me (Ricardo and Cristina), alongside with their teachers.
The goal of the game was for a child, in the pool, to find pictures of objects (glass, metal and paper) and to give them to the team mates, who, one at a time, would place the given picture in the correct separate litter box. In the process we'd make some questions about recycling to them.

In the end of the games, we let them all jump into the pool and play a bit, under their teacher's surveillance. They were so happy...

Eu quero brincar no esferovite!

Reply

tenho 4,5 sacos dele lá na escola

Reply

E brincas com ele como uma criança né?

Reply

tá ensacado...

ainda rebento os sacos e já foi 1 castigo tirá-lo da piscina

mas tamos a pensar fazer puffs com ele

Reply

Boa ideia a dos puff's!

Reply

nós tinhamos 2 dados em tecido, com espuma por dentro e os miúdos não paravam de se deitar neles, então pensamos em fazer os puff's pa ficarem na nossa sala de estudo/lazer

Reply

brincar em esferovite é giro..
Reply