I have terrible experience now.

is slandering me.
When you hear rumors about me with no proof, Please check the truth before believing it.
I'll comment some supplementary things here. 
arnatornwolf.deviantart.com/jo…
Now dA also seems to judging me guilty without evidence. Also never tell the reason. At least I've never stolen these textures.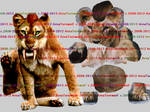 -Description of following is intact old .
I was suspected as a thief suddenly.
Her proof was I didn't comment on description 'all of works had done by me'.
I consider that it is enough as a reason for criticizing her, even if it was only reason.
Naturally I protested against her opinion. Then, she increased the false charge further.
Those all don't have evidence.
I felt she might be a kind of psychiatric disorder.
Her first comment was only asking about creating process. So I answered to it honestly.
However, that my answer was rewritten in her memory after she begin to slander.
Seems that she cannot distinguish delusion and reality.
So she can slander others endless for unbelievable reason.
Because she did not show evidence about any false accusations at all, I could speak only about how she was abnormal.
Surely, she only talking about her delusion not truth.
But It's not easy to show the proof which denies her endless slander even I know truth.
I'm not sure these can be proof of my first answer was right.
I answered about working process first, and she was claiming, at latest comment I uploaded photograph in the disguise of painting.
I uploaded this a day before her target art, because I was likely to be frustrated at that time to finish the process of the body.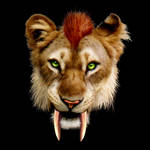 target->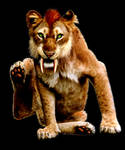 The reason was only it, but this process must be strange when she was right.
Additionally, seems to not good at anatomy at that time.
And I can easily make such transparency image, because I made it as layered file.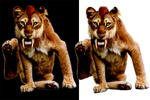 Surely, I used many textures of photo. (I told about it at first answer.)
If this is treated as a photograph for the reason of only that, this dragon will also be a photograph.
I put photo textures on whole of their body at the middle point of working.
And lots of my other arts, too.
Although these are prepared for other purpose, samples of the stage before shading and texture.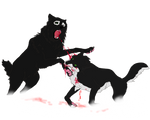 ->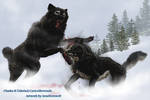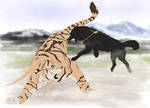 ->