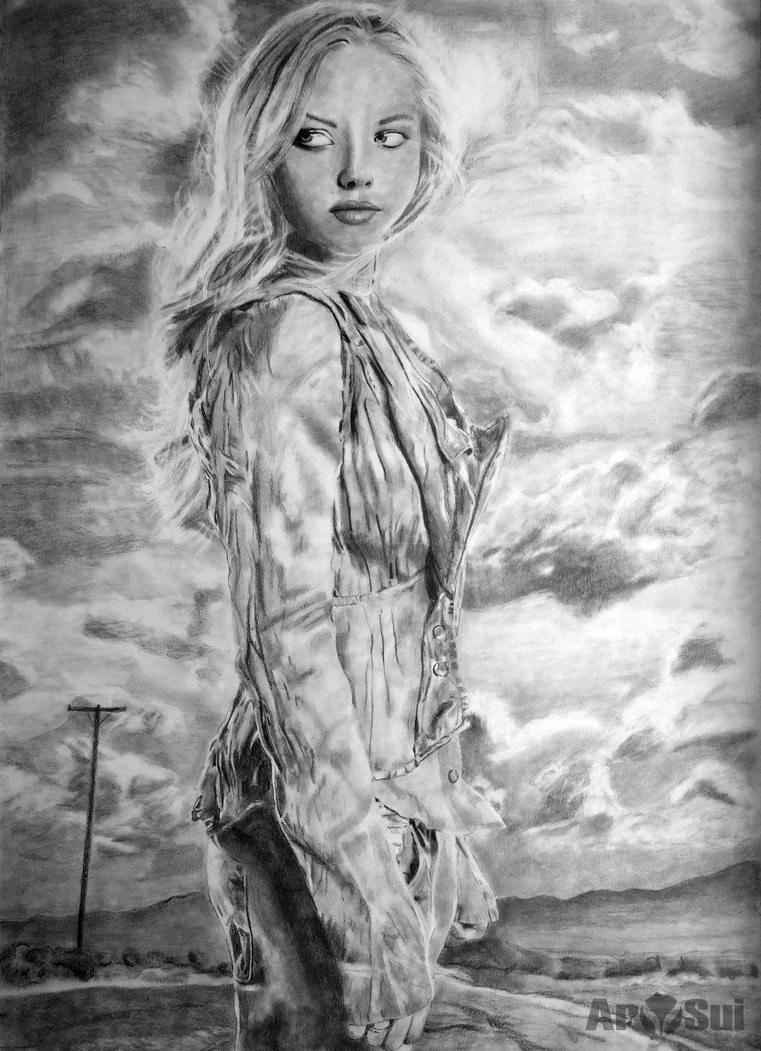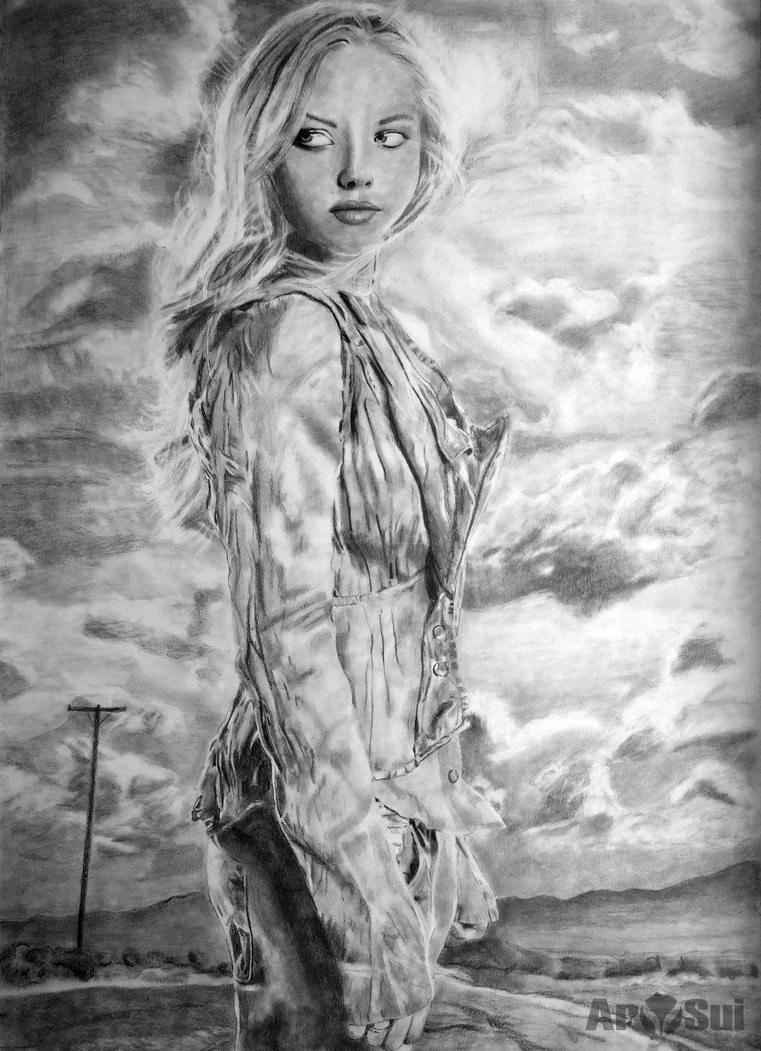 Watch
It is done

Pencil 3B 9B
Mechanic Pencil 0,35mm HB
Art reaser
Time: 30 h
Hope you like it


This critique has been left on behalf of #
Graphite-Gods
as previouly requested.
This is a most dramatic portrait in terms of lighting and the drama of the piece. It's almost as if she is wearing camouflage clothing as she does not stand out from the sky, but is subtley there. Normally this would be considered a failing, but I think you have intended this - her clothing mimics the tones of the clouds.
You've made it clear in the drawing how the light source is behind her and I'm so glad you have kept her face tonally dark to account for this. The highlights on the outer edges of her hair are beautifully captured and I'm pleased you haven't added outline there (as some people often do). There is a lovely softness about the hair's texture and you have tackled this well.
I think her clothing needs to be tonally darker, especially when you consider how the light source is behind her - the highlights on the sleeve and torso are in areas that shouldn't be bright.
The sky appears bright on one side, and overcast on the other, but without the benefit of having a look at the reference, I cannot say if this has been depicted correctly. For me, it feels like there needs to be some continuity between the two halves, you could selectively pick out a new highlight in the cloud formation in the darker half, or tone down some of the brighter half to achieve this.
I think this is a stunning drawing revealing a great deal of sensivity in the pencilwork. Thank you for sharing this with the group.
Reply

Hi! This drawing is in the #
Graphite-Gods
folder marked as awaiting a critique. If you would still like to receive a critique, please could you add a link to the reference photo used. Thank you.
Reply

Okay. But i have only found this picture in a magazin, not at the internet.
Reply

Thank you for responding. I've had a look on the web, but can't find the image there either. I'll have to attempt the critique without it. It's helpful when there's a reference image to make comparisons with

Reply

awesome

Reply

Reply

This is awesome! Well done!
Reply

Reply

Awesome!

Reply