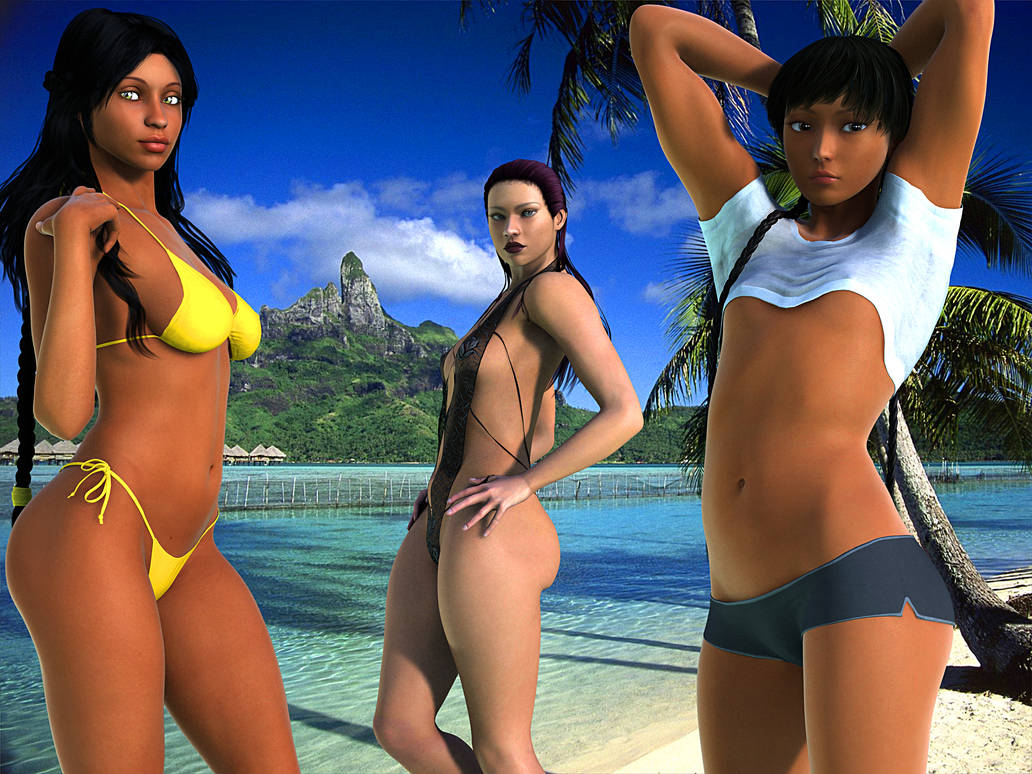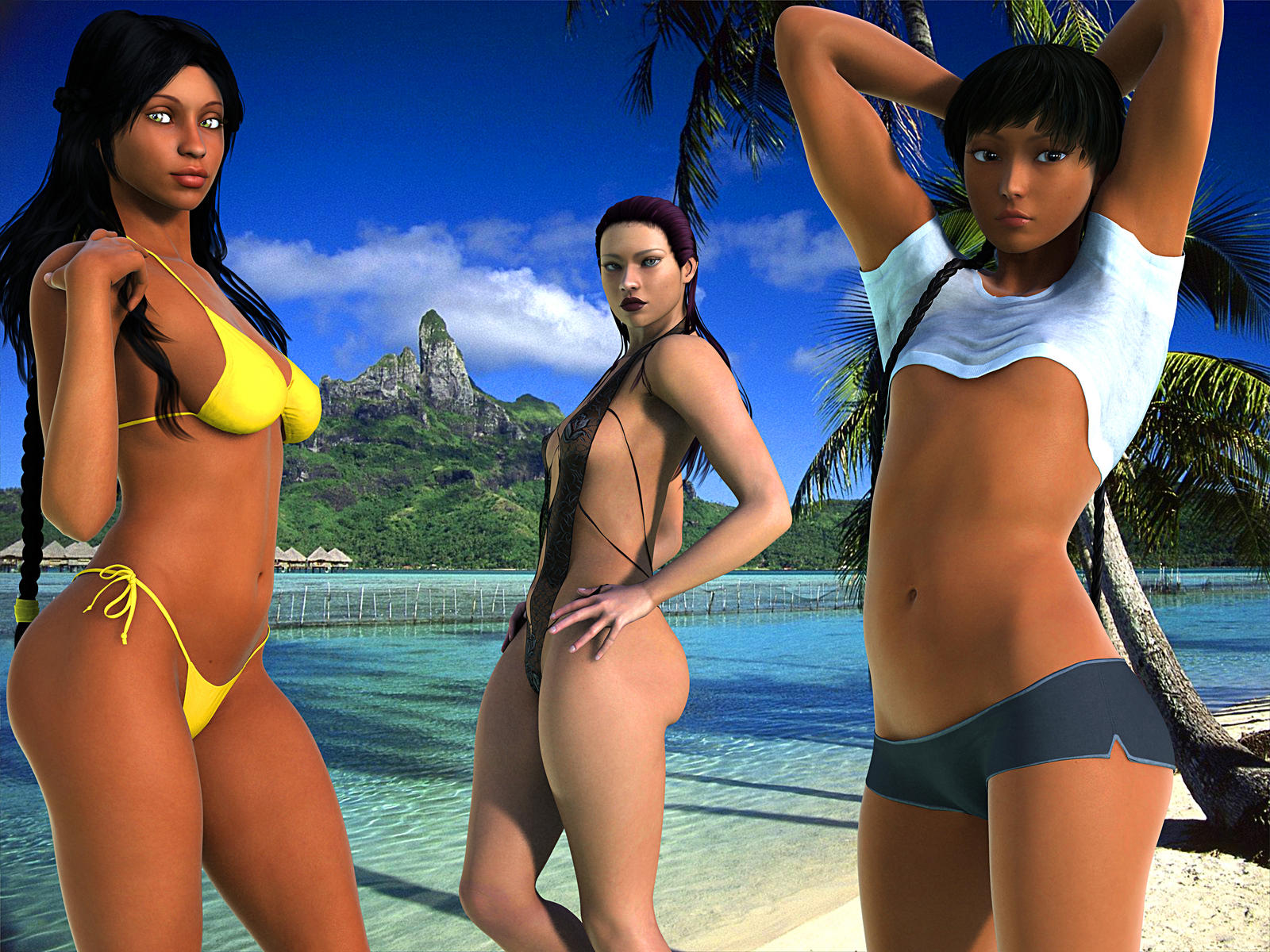 Watch
Another Environmental Lighting test. This one features my characters Oralee, Gayle, and Artemis. I wanted to differentiate the clothing on the characters to show a bit more of their personalities.

I just noticed it working this pic, but, believe it or not, Gayle(center) and Artemis (white shirt) have the same exact skin textures. I guess I like that map more than I thought

Reply

Nice work. I have to say, most CG art I see is lacking in liveliness, but your characters here actually look alive. Nice job. I especially like the one all the way to the right.
Reply

Thank you. I have the same opinion about CG art honestly. It's something I try to overcome in my own. It's nice to know I'm succeeding a bit
Reply

Reply

Those little emoticons are too funny
Reply

It's fun trying to find new ones : D

This image, the models look a bit more natural in terms of being incorporated into the background..
Reply

I had to do a lot more PS on this one to get the look. Original render came out pretty dull and washed out. Had to up the saturation and sharpness to make it pop. The sharpness is what added the grained look
Reply