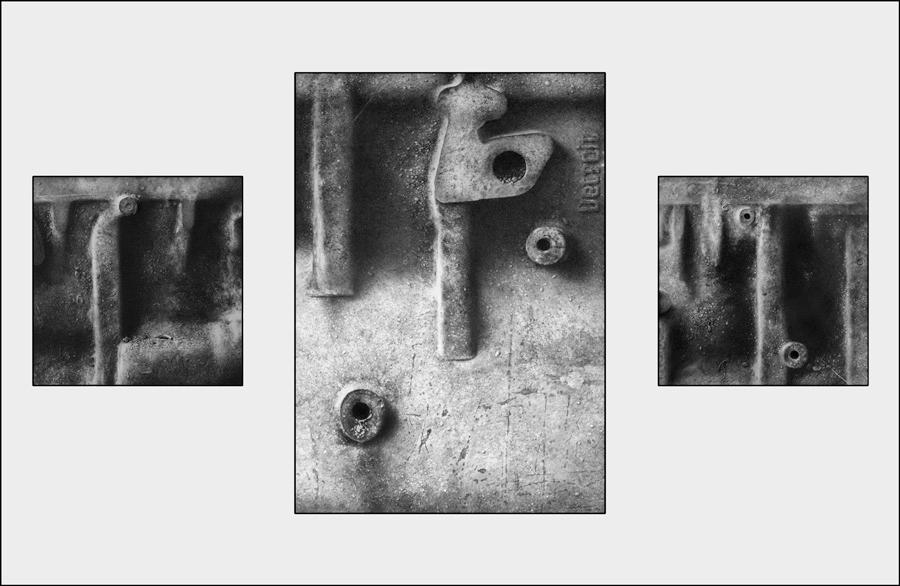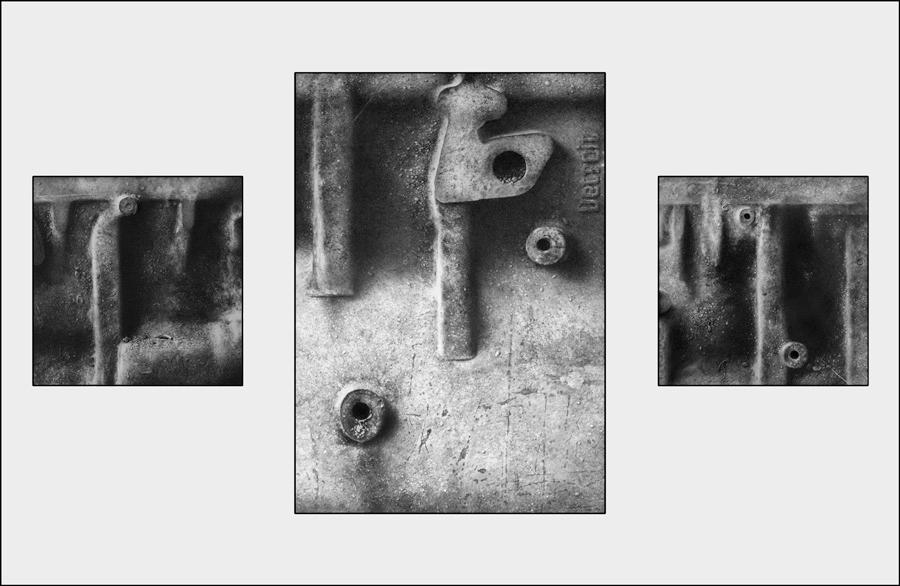 Watch
Iron Skins. pencil on paper

This is a triptych - Each is framed separately although to show them in one photo they seem to be on the same panel.
An emphasis on composition and texture, Iron Skins is a triptych of two 10" x 10" and one 14" x 20" drawings originating from small passages of an old diesel engine that sat for thirty years to rust, collect dirt, debris, and deteriorate. The drawing process has the same kind of discovery as my drawings of trees, the human face or a still life. The journey through this micro world, encountering pebbles, deep scratches, unexpected forms within forms and the amazing patina was as fascinating as any drawing I have ever made. The outcome has more in common with abstraction-although very meticulously and realistically rendered in pencil.
The uncommon subject matter challenges the viewer on the core meaning of beauty. Can something as unnoticed and extremely un-sentimental as this be elevated to art by the process of extreme observation and transformation?
Iron Skins is being show during ArtPrize at a very special venue, Calvin College – (106) Gallery 106 South Division Avenue, Grand Rapids MI
My wife Valerie Allen and I were curated into this venue by Joel Zwart. Both of us have exhibited at ArtPrize for all seven years, it's the first time we have been in the same venue very exciting; her work Athena's Domain is just amazing.