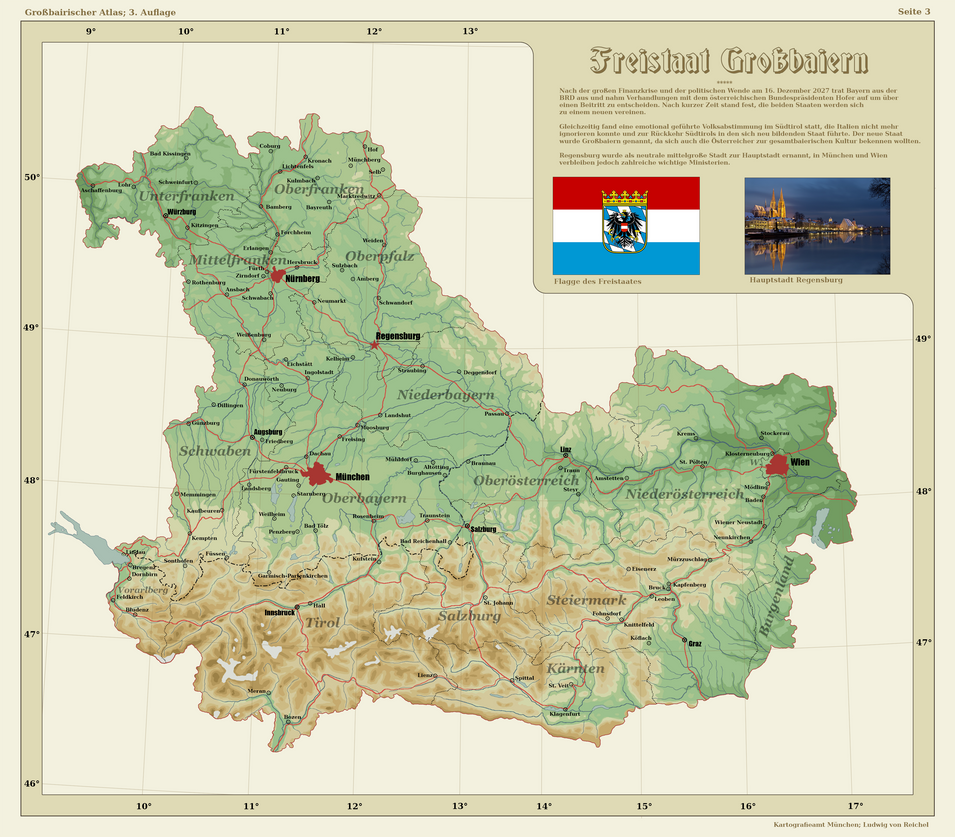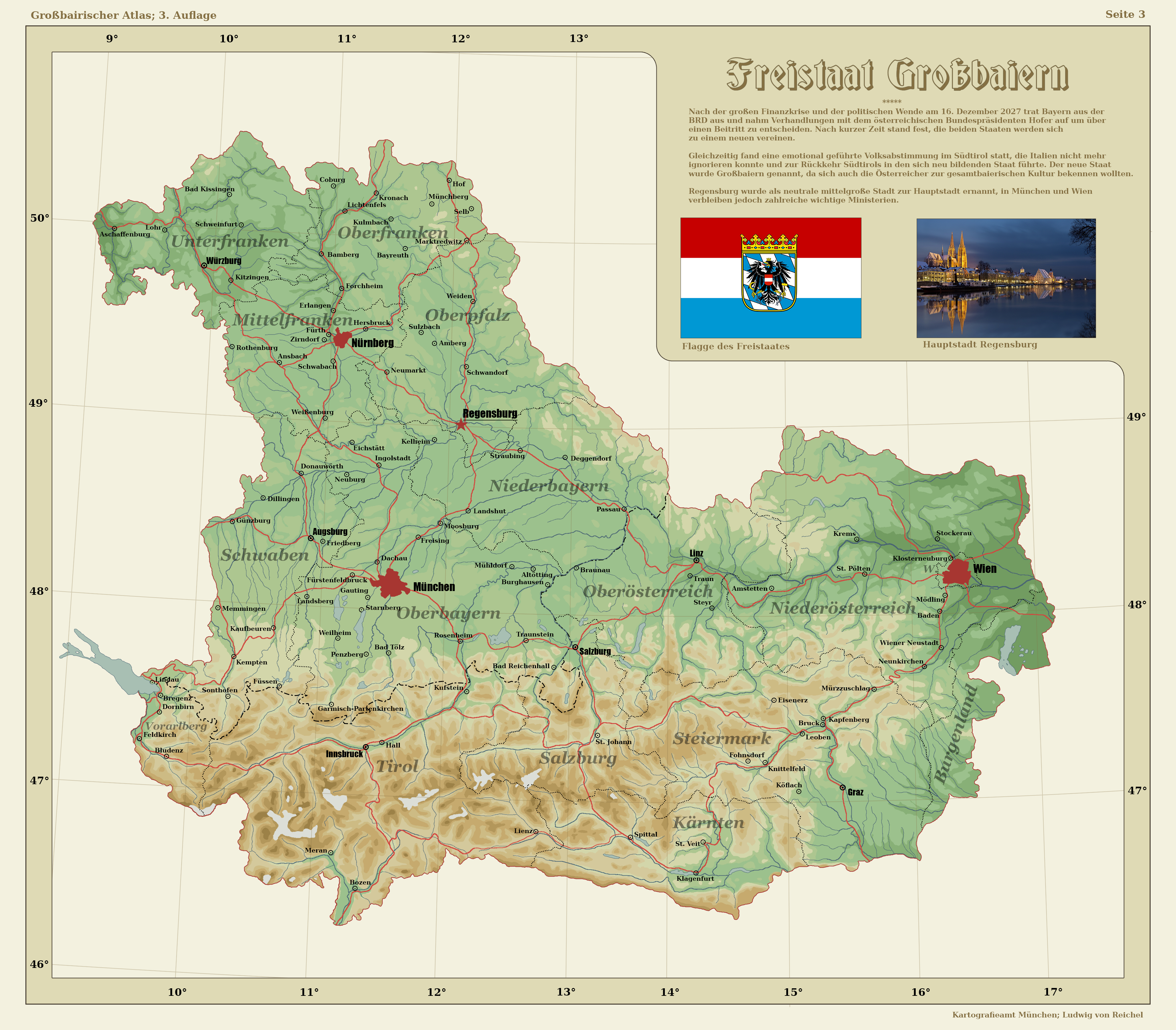 Watch
After the great financial crisis and the political turn on the 16th December 2027, Bavaria left the FGR (Federal German Republic) and started negotiations with the austrian federal president Hofer to talk about an accession. After short time it was sure that both states will unite into one.
At the same time an emotional performed peoples election took place in South Tyrol, which Italy couldn´t ignore or stop and resulted in its return into the new state. The new state was called Großbaiern (Greater Bavaria), because the Austrians agreed on an all-bavarian culture identity.
Regensburg, being a mid sized neutral city, became the capital, but in Munich and Vienna many important ministeries keep up their work.
_____________________________
Many thanks to

for his help (especially the flag)
If you have further questions ask in the comments, thanks

PS: I wrote "Baiern" and not "Bayern", as the y is a rather "new" reform from the 19th century and both states wanted to go back to their roots.
Bavaria excerpt:
Austria with South Tyrol excerpt: