Summary: a beautiful product with a hefty memory footprint
Product: Chevalier Armor for G3M + Textures
URLs:
www.daz3d.com/chevalier-armor-…
www.daz3d.com/chevalier-armor-…
1. Introduction
Thanks for reading this journal entry, the fourth DAZ3D product review I've posted to DA.
In the interest of saving precious reader time, by way of introduction I will simply state that this is an Iray-specific review.
I've posted an explanation of my tools and approach in the previous reviews, see
Review: Deep Hairline for G3 (Score: 8/10)
for more info.
From this point on in reviews, I will simply provide the basic starting scene info/raw numbers and then jump right into the product evaluation.
2. Starter Scene Stats 3. Product Scene Stats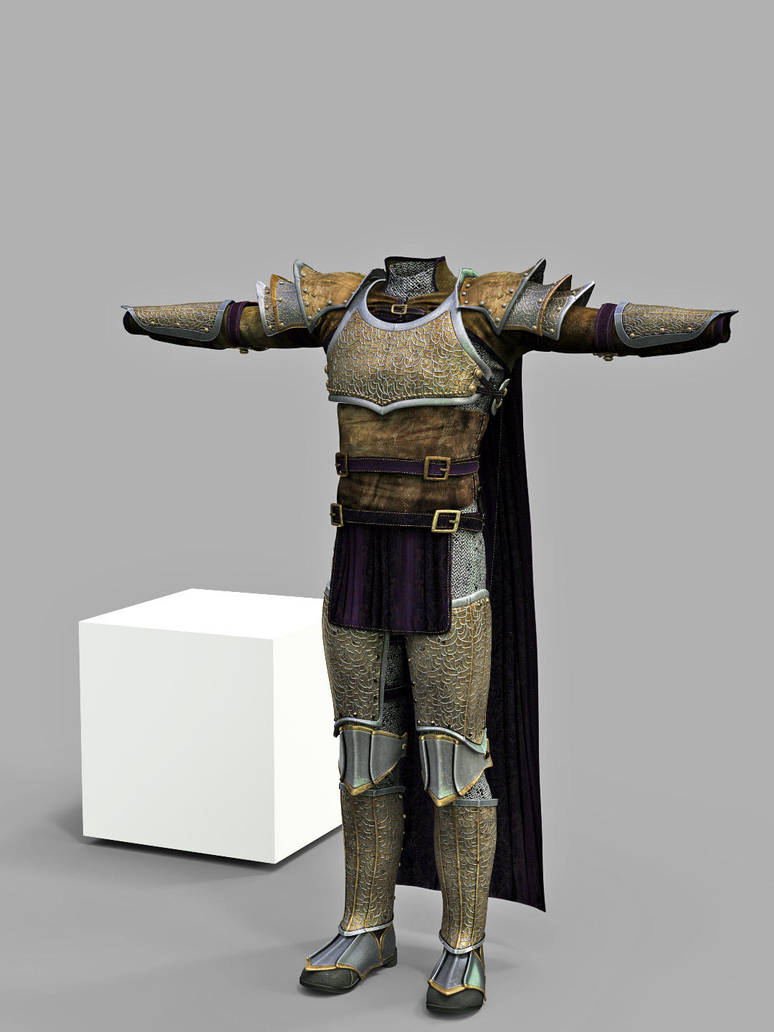 Render time: 7 sec 1 minutes, 17 seconds (+1 minute and 10 seconds)
Estimated total scene memory: approx 300MB approx 2.4GB
Estimated product memory: approx 2.1GB
Compare to: Chevaleresse Armor for G3F at approx 1.7GB (19% smaller footprint, includes 2 swords)

Subdivisions provided: yes (not used, would increase memory)
4. Conclusions


Iray Memory Score: 2/3
At over 2GB for this single product, it's quite an investment to use this armor in a scene and still take advantage of your CUDA graphics card.
Aesthetic Score: 2/2
The cloth pieces have elegant folds, the metal pieces are rich in detail. Most angles look good.
Individual items have fully modeled buckles and straps.
Flexibility Score: 1/2
Not many actor dials on CapeArmor component. Cape itself is bendable as 3 pieces.
Materials Score: 2/2
Excellent mapping of materials to surfaces. For instance, the armor rivets are separate from the main armor.
The additional armor texture maps provide finely detailed maps in multiple colors.
Documentation: 0/1
There is no provided download documentation that I can find.
Overall Score: 7/10