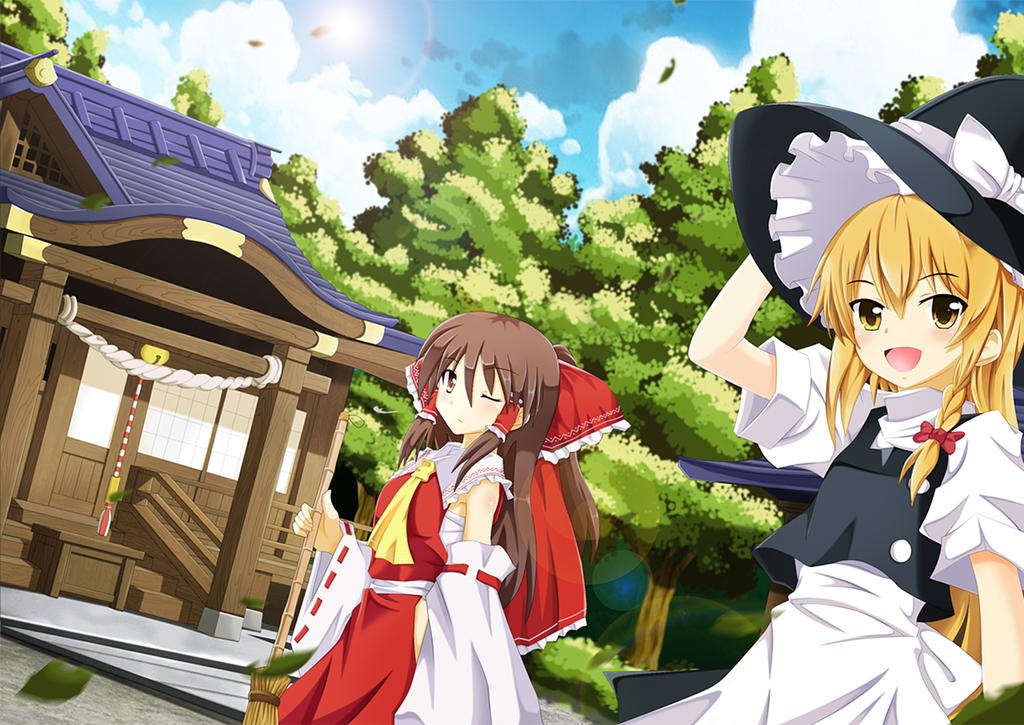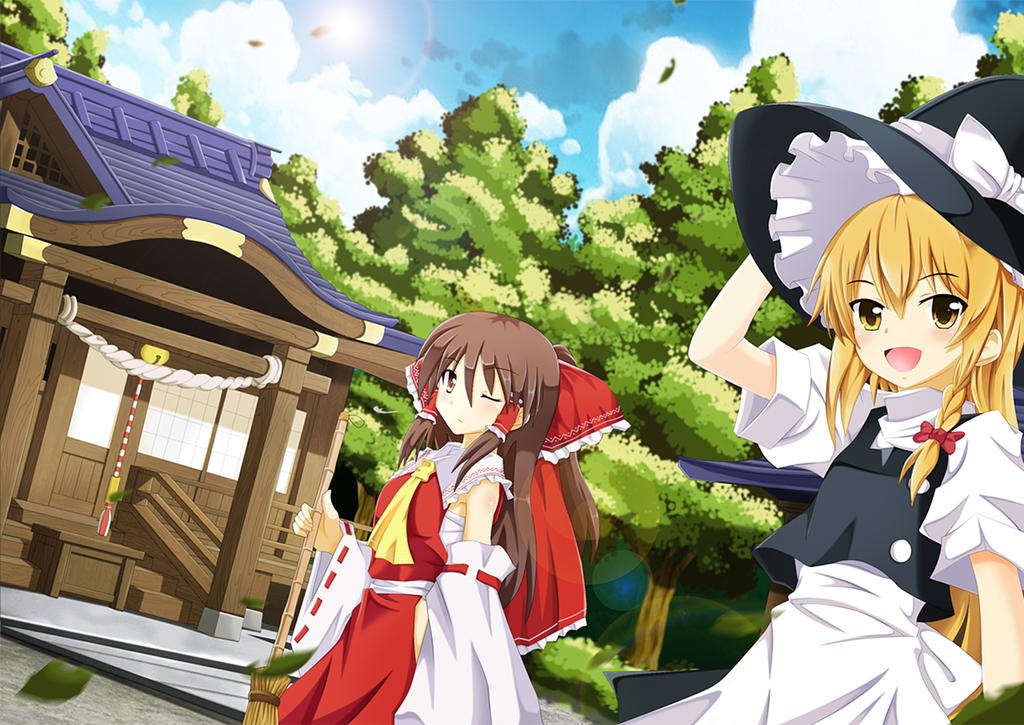 Finally i can back to my drawing...
It's so tiring month lately... so much exam and not much time to spare..
I'm back!! on my birthday!! (it's not important though.. just ignore me lol)
Yes.. i love touhou.. it make my live more colorful..
because of touhou i learn to drawing, and have much friends...
I just declare.. i would be a loyal touhou fanartist!

Still learn to draw background tho... it so messy..

Pixiv link:
www.pixiv.net/member_illust.ph…
Hakurei Reimu & Marisa Kirisame (c) ZUN, Touhou Project