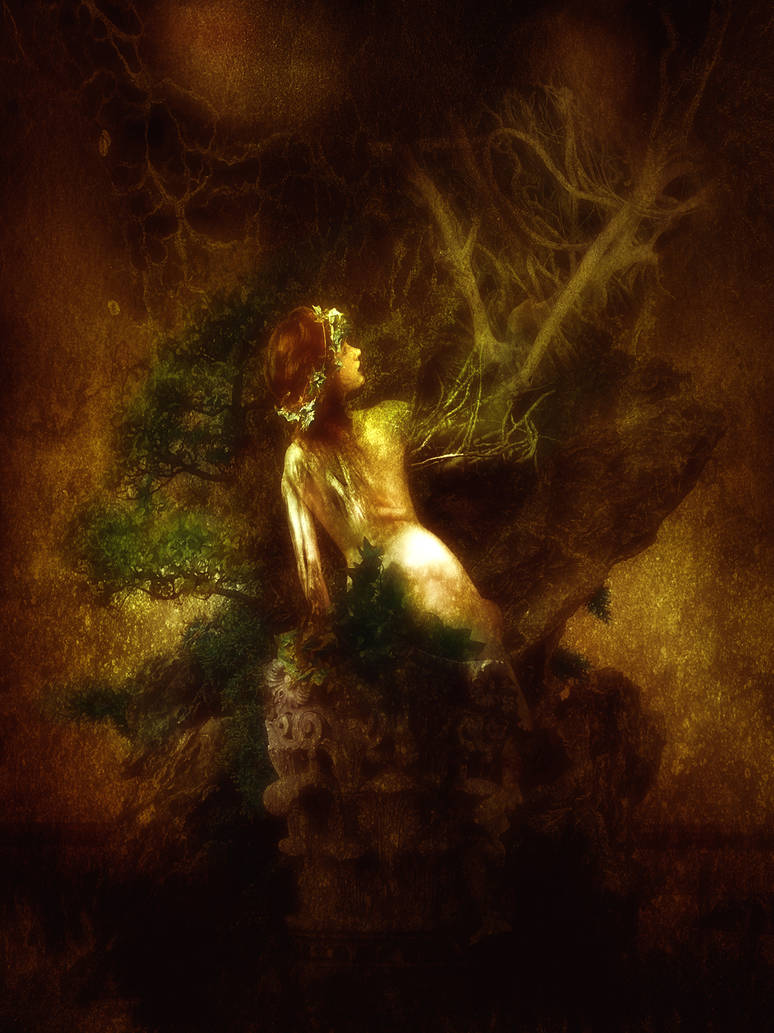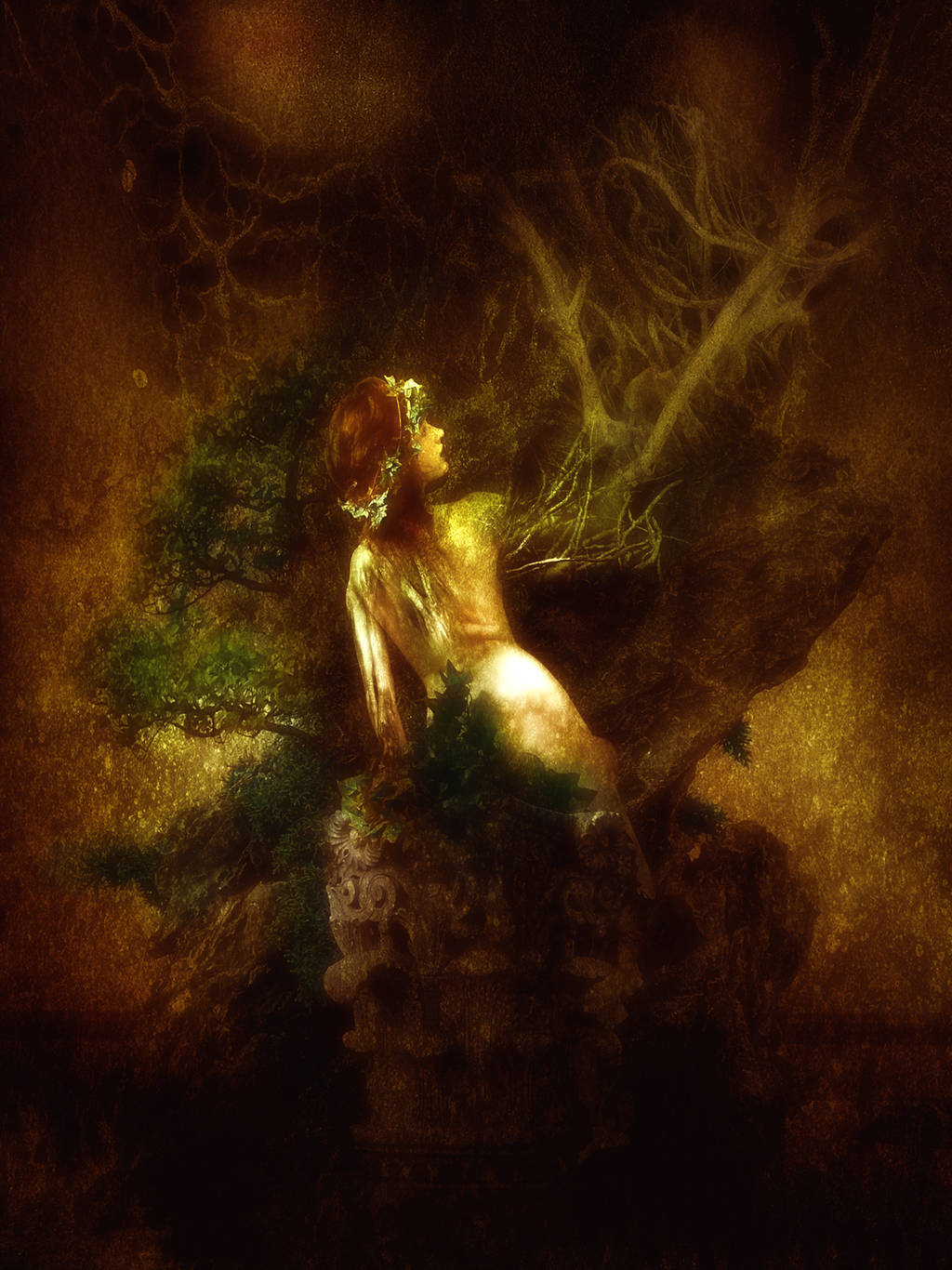 Watch
This is for
's
Fall Fantasy Contest!
So here's what happened...
I finished 'Withering Green Man' and thought I liked it. Then I looked at it again a few hours later and liked it a great deal less, and then less still, and eventually wanted to strangle myself for uploading the bloody thing. I thought there was promise there so I played with it a little more (deleted half of it and started over) and came back with something more akin to my liking (and one that didn't have a big giant black spot in the center).
Starring as the Earth Mother is
the background is still courtesy of
(and the many, many textures)
the pedestal is from
the roots were snatched from sxc.hu
I give
permission to post this in thier respective galleries.