Today I got a nice surprise! My 3rd Daily Deviation!

The Art of Non-Conformity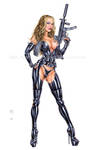 Thanks to

for the feature. Who is an extremely talented artist btw.
And thanks to all of you for your comments and support

I know the tittle is silly and kind contradictory

but my friend Sandra who commissioned this piece wanted that tittle.
The metaphor in the description is about the real art of non conformity: self-critique and practice.
I think those are the keys to be a better artist or be better in anything else.
These are my other two Daily Deviations

: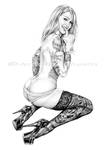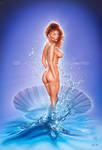 :thumb163107874:

IRON CAT says: 'THANKS!'

BUY MY EBAY ITEMS :
shop.ebay.com/armando_huerta_c…
CHECK MY FACEBOOK :
www.facebook.com/Armando.Huert…